Francesca Hayward
The Royal Ballet: Artist (2010-2013), First Artist (2013-2014), Soloist (2014-2015), First Soloist (2015-2016), Principal (2016-present)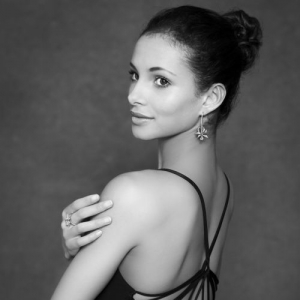 English dancer Francesca Hayward is a principal of The Royal Ballet. She trained at The Royal Ballet School and graduated into the company during the 2010/11 season, was promoted to first artist in 2013, soloist in 2014, first soloist in 2015, and principal in 2016.
Hayward studied at The Royal Ballet School from 2003 to 2011 and while a student won the 2009 Lynn Seymour Award for Expressive Dance, the 2010 Young British Dancer of the Year, and both silver medal and the Audience Choice Award at the 2010 Genée International Ballet Competition. After joining The Royal Ballet, she represented the company at the 2012 International Competition for the Erik Bruhn Prize and won Best Emerging Artist (2014) and Grishko Award For Best Female Dancer (2016) at the Critics' Circle National Dance Awards.
Her repertory with the company includes Juliet, Alice, Manon, Lise (La Fille mal gardée), the female principal role in Rhapsody, Sugar Plum Fairy and Clara (The Nutcracker), Princess Aurora and Princess Florine (The Sleeping Beauty), Princess Stephanie (Mayerling), Perdita (The Winter's Tale), Vera (A Month in the Country), Girl (The Invitation), Justine (Frankenstein) and roles in 'Emeralds' (Jewels), The Human Seasons, Swan Lake, Don Quixote, Giselle, Infra, Ballo della regina, Symphony in C, Asphodel Meadows, Within the Golden Hour, and Carbon Life. She created roles in Untouchable, Woolf Works, and Multiverse.
Source:
Francesca Hayward, The Royal Ballet
See also:
Francesca Hayward and Alexander Campbell rise to the occasion – The Sleeping Beauty, Royal Ballet, review, Telegraph
Francesca Hayward: the next great British ballerina?, The Guardian
Francesca Hayward: The Royal Ballet's Next Crown Jewel, Pointe Magazine
A Q&A with the Royal Ballet's Francesca Hayward, Financial Times
Video links:
Francesca Hayward on dancing the role of Manon for the first time (The Royal Ballet)
London Unfolded by Cocorose London – Francesca Hayward, Elsa Goddard & Leticia Stock
Social media:
Instagram @frankiegoestohayward