Ward Fleming
Ballet Americana/New York Negro Ballet: Founder, Dancer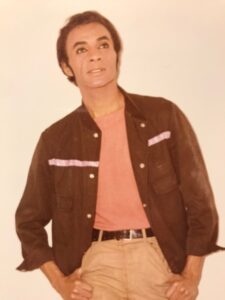 Born in Detroit, Ward Fleming was one of the six original members of an undefined group that studied under Maria Nevelska, former member of Bolshoi Ballet. Fleming also studied with Nicholas Tsouklas and at the San Francisco School of Ballet. Thereafter he received a scholarship to study in New York at the Katherine Dunham School. While in New York, he studied with Sonia Woicikowska at Ballet Arts. He would later have the motivation to find funding for the New York Negro Ballet and thus became its co-founder in 1954, alongside Thelma Hill. After having a career with New York Negro Ballet, Fleming lived in Europe, performing in musicals, at nightclubs, and on television in Germany, France, Belgium, and Italy. He lived for many years at the Deutsche Eiche Hotel in Munich, Germany.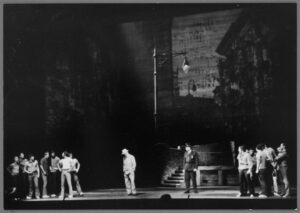 Fleming appeared as one of the Sharks, Anxious, in West Side Story, which ran for 70 performances at the Vienna Volksoper in Vienna, and later gave a solo performance to the orchestral music of Gershwin. He also choreographed several shows, including Carmen Jones, which toured to Germany and Switzerland.
Friend of Fleming's, Nick Allen, recalls personal details about the dancer: that Fleming was "deeply committed to his Blackness," loved Nina Simone, and suffered from stomach ulcers. Allen writes, "He travelled everywhere with [Nina Simone's] LPs in his baggage and I remember lying beside him, listening to her singing and playing on my gramophone."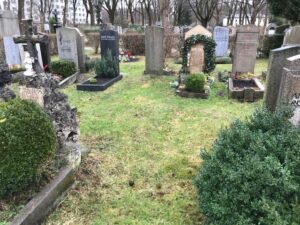 It is believed that Fleming passed away from an unknown cause in the 1990s, ca. 1994, though this has not been verified. He was buried in Munich's Ostfriedhof (East Cemetery). Allen spoke of Fleming's final resting place, saying, "[I] was able, in Munich, to track down where he had been buried, I think in 1994. The authorities told me that after ten years, as no one "renewed" his grave, it had been removed, as is the norm here in Europe. They kindly told me the exact spot where he had been buried and on my next visit to Munich I visited the spot on a cold and blowy February day. I found it and there was a lovely little snowdrop [growing] out of the grass and in bloom – it seemed like a signal to me that his spirit still dwells amongst us and lends us strength. "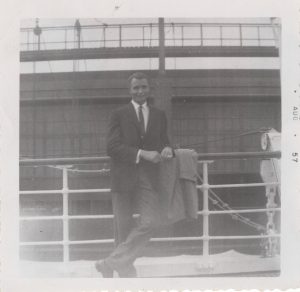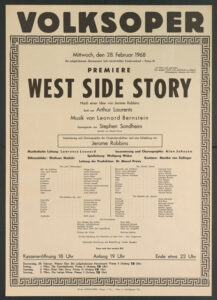 *Special thanks to Nicholas Allen of Vienna, Austria for photos and information on Fleming.
See also:
1957: Ward Fleming founds Ballet Americana/New York Negro Ballet