1846
George Washington Smith dances Albrecht in the first American production of Giselle (Boston, MA)
George Washington Smith, said to have been a mulatto, danced the role of Albrecht in the first American production of Giselle, in 1846 with Mary Ann Lee.
"Of Smith's interpretation of the role of Albrecht we have no adequate description. Nineteenth-century critics were notoriously shy about praising male dancers, no matter how well they performed. All the critical at- tention was devoted to the ballerina, who was usually featured far more prominently than her partner. With this regrettable cus- tom in mind, it is gratifying to note that Smith, throughout the rest of his career, invariably got "billing" ecjual to that of the ballerina with whom he was dancing, and that on at least one occasion during this Boston visit he actually got a criticism, and a good one. The Boston Evening Transcript, on December 29, 1845, said: "Mary Ann Lee appears again this evening in . . . The Daughter of the Danube. This piece includes many of her most fascinating dances, and was received two evenings last week with rapturous applause. Mr. Smith also appears in it with her, and alone, executing in the course of it several tours de force, in a manner which entitles him to the first rank as a professor of the gai science. . ."
Source:
Dance Archives, Museum of Modern Art/Lincoln Kirstein, Donald Windham, Baird Hastings, Paul Magriel
In 1840, Smith had been hand picked by Viennese ballerina Fanny Elssler to be her partner. He quickly rose in acclaim and helped popularize ballet in Philadelphia.
George Washington Smith, (born c. 1820, Philadelphia—died Feb. 18, 1899, Philadelphia), was an American dancer, ballet master, and teacher, considered the only male American ballet star of the 19th century.
Smith's talents were developed by studying with various visiting European teachers in his native Philadelphia, then a mecca for theater and dance. His performing debut was made in 1832, and he soon grew into a versatile dancer, admired for his skills as a technician, actor, partner, and pantomimist.
In 1840, the Viennese ballerina Fanny Elssler and her British partner, ballet master James Silvain, arrived in Philadelphia for a two-year American tour. Smith worked with them, performing one of his most noted roles, that of Harlequin. When they left, Smith used his harlequinade talents and appeared in a pantomime, Mazulme, or The Black Raven of the Tombs, a role for which he became noted. Smith's ballet studies continued with the Philadelphian P.H. Hazard. Under Hazard, Smith and Mary Ann Lee became the leading dancers in the first American production of Giselle, performed in Boston in 1846. Mary Ann Lee and George Washington Smith later formed their own successful touring company. Lee retired at 24, but Smith continued to dance (with Lola Montez), teach, and choreograph. He also danced with the Ronzani Ballet, with a very young Enrico Cecchetti. He would have a long career as a choreographer and teacher and go on to found one of the first classical ballet schools in Philadelphia.
Sources: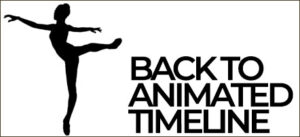 George Washington Smith, Britannica
Visions of Ballet as a Multiracial Art Have Been Slow to Spread in the US, New York Times
George Washington Smith, The Philadelphia Dance History Journal
The Beginnings of American Ballet, Andros on Ballet
---
Other Happenings in 1846
American History
Jan 5: The US House of Representatives votes to stop sharing the Oregon Territory with the United Kingdom.
Feb 23: The Liberty Bell in Philadelphia tolled for the last time to mark George Washington's birthday. A hairline fracture had been developing since 1817, and a failed attempt to repair it resulted in the crack.
Apr 15: The Donner family set out for California from Springfield, Illinois.
Apr 25: The Thornton Affair—Open conflict begins over the disputed border of Texas, triggering the Mexican-American War.
Dec 28: Iowa becomes 29th state in the Union.
Jun 15: Washington diplomats established a straight-line border between the US and Canada in the Northwest and thus established Point Roberts, Washington as the westernmost corner of the US. The enclave is 4.9 sq. miles.
A US Treaty was signed with the Cherokee Nation, in which the tribe gave up resistance to forced relocation.
World History
Jan 1: Yucatan declares independence from Mexico.
Jan 21: The first edition of Charles Dickens' newspaper The Daily News is published.
Jan 28: Battle of Aliwal, British beat Sikhs in Punjab.
Arts & Sciences
Feb 21: Sarah G. Bagley becomes the first woman in the US to be a telegrapher, Lowell, Mass.
May 7: The first printed copies of Poems by Emily, Charlotte, and Anne Brontë are published under pseudonyms of Acton, Currer, and Ellis Bell; 2 copies are sold.
Jun 5: A telegraph line opens between Philadelphia and Baltimore.
Aug 10: An act of US congress passes, establishing the Smithsonian Institution, now world's largest museum and research complex.
Sept 10: Elias Howe takes out a US patent for a lockstitch sewing machine.
Sept 18: Elizabeth Barrett and Robert Browning exchange their last letters before eloping.
Sept 30: Anesthetic ether is used for the first time by American dentist Dr. William Morton to extract a tooth.
Nov 4: Benjamin Palmer patents the artificial leg.
Dec 10: Norbert Rillieux (1806-1894), an African American engineer, receives a patent for the Rillieux Process of refining sugar. He won several patents for ways to refine sugar in a process that later came to be called "multiple-effect distillation."
Human & Civil Rights
Jun 24: Residency tax on Jews of Hungary is abolished.
Sports
Jun 19: The first officially recognized baseball game is played according to the Cartwright Rules—NY Nine defeats Knickerbockers 23-1 in Hoboken, New Jersey.