Kevin Pugh
National Ballet of Canada: Corps de Ballet (1978-1979), Second Soloist (1979-1980), First Soloist (1980-1984), Principal Dancer (1984-1991)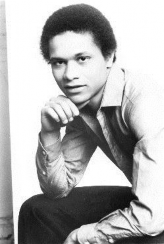 Of Kevin Pugh, Artistic Director of National Ballet of Canada Karen Kain has said, "Kevin Pugh was one of the finest dancers to ever grace the stage as principal with the National Ballet of Canada. He has gone on to become a highly respected teacher both internationally and locally with Dance Teq. Many of the National Ballet of Canada's current company members have chosen to train with Kevin in addition to their regular classes with the company. Kevin is truly a great asset to any dancer-in-training."
Pugh, known for his electric stage presence and powerful jumps, was a star of the National Ballet of Canada in the 1980s. He trained at Canada's National Ballet School, joining the National Ballet of Canada in 1978. Dancing alongside stars of the day such as Karen Kain, Frank Augustyn, and Erik Bruhn, Pugh discovered a passion for the stage and realized the thrill of performing. Becoming a principal dancer with the National Ballet in 1984, Pugh dazzled audiences as Bluebird in The Sleeping Beauty, Colas in La Fille mal gardee, Basilio in Don Quixote, Gennaro and the pas de six in Napoli, and Oberon and Puck in The Dream. He has performed as a guest artist with the London Festival Ballet and the Toulouse Opera Ballet in France.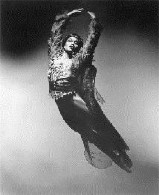 In 1980, while performing in New York City, Pugh gave an inspired performance of the Bluebird pas de deux in The Sleeping Beauty at the Metropolitan Opera House. The great Rudolph Nureyev, dancing the role of the Prince, was so moved by Pugh's performance that he presented him his bouquet of flowers, a gesture Nureyev had never been known to make with any other male dancer. In 1981, the same role won him the Silver Medal at the prestigious Moscow International Ballet Competition and brought the house down.
In 1991, Pugh left the stage and took the same "strong, precise, inspired" persona and energy to the teaching platform. He founded Dance Teq in 1997, and as director of Dance Teq, Pugh has assembled a staff of dedicated and highly-experienced teachers and musical accompanists for ballet, contemporary modern, jazz, hip-hop, and more.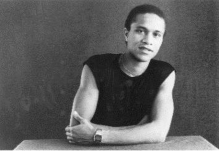 Pugh is a sought after guest teacher and has taught for The National Ballet of Canada, Canada's National Ballet School, Indianapolis Ballet Company, British Columbia Ballet, Randolph Dance Theatre, Ballet Jorgen Canada, and Architanz Dance Studio (Tokyo).
Pugh was recently honored in Dance Immersion's "TRIBUTE: A Moving History of Canadian Blacks in Dance," celebrating Black dance artists who have contributed to dance in Canada and internationally.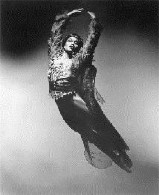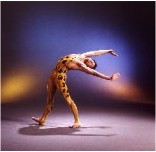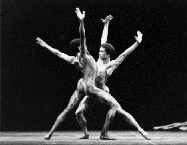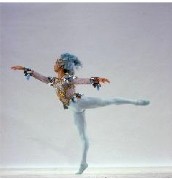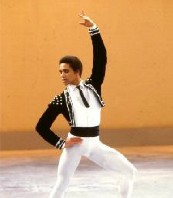 Source and current website:
See also:
Dance: A Gala for Canada's Ballet, The New York Times
Video links:
Kevin Pugh and Yoko Ichino Rehearse 'La Bayadere' and Perform the 'DonQ' PDD
Katherine Healy Patrick Dupond Kevin Pugh Part 3 Etudes