Paunika Jones
Dance Theatre of Harlem: Principal
Collage Dance Collective
Oakland Ballet
Columbia City Ballet
Complexions Contemporary Ballet
DeMa Dance Co. 
Ballet Noir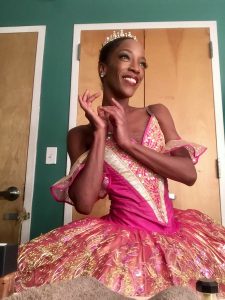 Paunika Jones is a native of Miami, Florida. She is an alumna of New World School of the Arts in Miami, Florida, where she studied ballet, modern, tap, and jazz dance. She has trained under the direction of Suzanne Laliberté (Clark), Ursino Del Ville, Linda Rodgers Albritton, Yayi Vega, and Beatrice Laverne, to name a few. She also studied at the Ailey School and the Dance Theatre of Harlem School's Summer Intensive Programs.
Ms. Jones was invited to join DTH's Dancing Through Barriers Ensemble in 1996, where she remained for two years until she was accepted into the professional company as an apprentice. From there, she quickly ascended through the ranks to become a principal dancer. Ms. Jones has performed leading roles in John Taras's Firebird; George Balanchine's Serenade and Four Temperaments; Geoffrey Holder's Dougla; Arthur Mitchell, Augustus van Heerden, and Laveen Naidu's South African Suite; and Robert Garland's Return. Ms. Jones' professional company experience includes: Dance Theatre of Harlem, Oakland Ballet, Columbia City Ballet, Complexions Contemporary Ballet, Collage Dance Collective, DeMa Dance Co., and Ballet Noir. Ms. Jones rejoined the Dance Theatre of Harlem's Ensemble in 2007 as a fellow and featured dancer. Recently she has been working as a freelance artist who is in the process of beginning her own dance and performance art company in New York City.
During her ever-expanding career, Ms. Jones has developed a love for ballet and dance instruction, yoga, GYROKINESIS, and overall well-being. She plans to further her studies in these areas and continue blooming artistically, which includes cultivating her own dance/performance art company.
Jones is also the MoBBallet Cover Girl!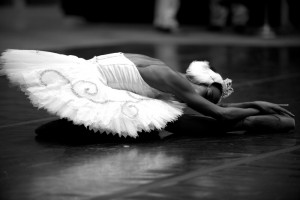 Current website:
Social media:
Twitter @blackballerina1
Instagram @paunikaj