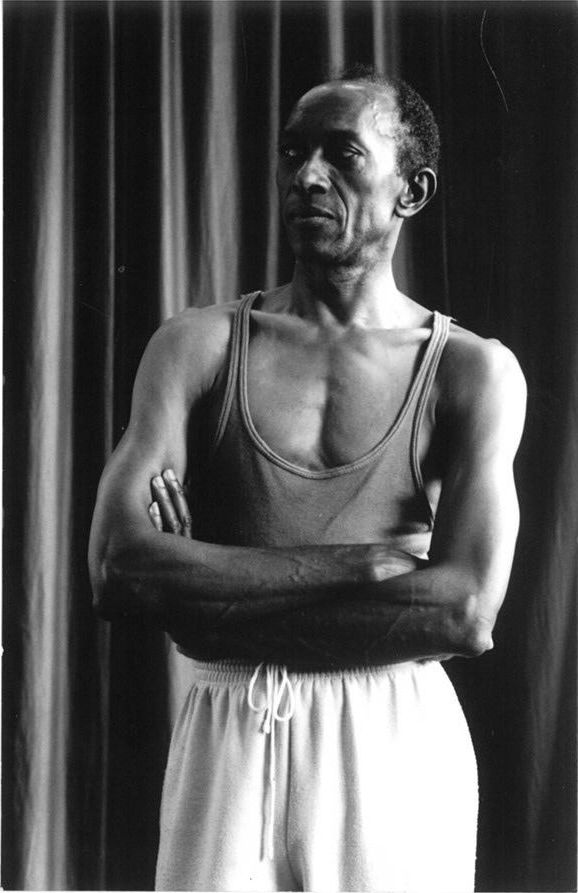 Percy Muntslag was an important figure in the Surinamese theater from the 1960s. He was, among other things, a dancer with the Dutch Ballet during the 1960/61 season.

In 1960 Muntslag Tango Classique choreographed to music by August Meye and danced by Maria Huisman. In 1966, Muntslag and Gerda Zaandam brought the ballet Swietie (Lief) to music by Eddy Snijders. A critic said about this that "it was not strictly imposed Surinamese, because it was necessary, but that it was simply Surinamese because there was no other way".

In 1968 he started his own ballet studio, with which he brought, among other things, a program of dancing based on his own stories.

In the 1970s, Muntslag regularly participated in productions of the Doe theater by Thea Doelwijt and Henk Tjon. The Do theater made socially critical cabaret and theater performances. They started from a total stage where the great cultural diversity in Suriname formed the breeding ground for the theater play. Muntslag also regularly collaborated with the choreographer Ilse-Marie Hajary, the founder of the dogla style.

In 1978 Muntslag choreographed the afro-Surinamese folklore show Mekoenoe.

Muntslag also taught at the School of Dramatic Art, Suriname. It was established in 1965 and originated from the Cultural Committee Suriname (CCS). The school was led by Henk Zoutendijk.
In 1982 a festival was organized in the context of the 145th anniversary of the Thalia Theater.
The semi-professional National Ballet of Suriname, which was founded five years earlier, presented a performance consisting of various choreographies, including Episodes by Percy Muntslag.
In this performance Muntslag translated the emotions into a human life in dance form.
In 1985 Muntslag at the Mickery Theater made Thea Doelwijt Mi kondre tru, mi lobi yu (My country, I love you), an experimental theater play on the theme of forgetting / forgiving / surviving. On December 8, 1988, he played in the reading of The Tears of Den Uyl (written by Hugo Pos), on the seventh commemoration of the December murders. In six short acts Pos outlines the developments from 1975 to 1983 with journalist Jozef Slagveer as the central figure.