Dyann Robinson
Maurice Béjart's Ballet of The Twentieth Century
The Concert Ballet Duo
Dance Company of The National Center of African-American Artists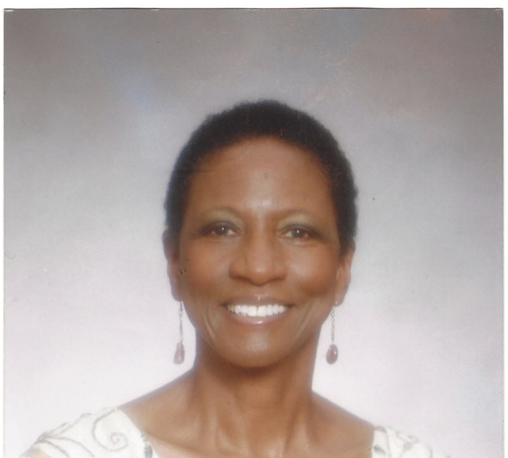 Dyann Robinson was born in 1942 in Tuskegee, Alabama. She graduated from St. Joseph Catholic School and Tuskegee Institute High School. She began her theatre career with dance lessons from her second grade teacher, who was a Dominican Sister. She made her stage debut in Tuskegee as a member of Jessie Gibson's Gibsonian Dance Troupe, which toured to African American schools and colleges in Alabama and Georgia.
Miss Robinson holds a B.A. degree in Dance from Butler University in Indianapolis, Indiana and a M.F.A. degree in Drama from the Catholic University of America in Washington DC. She has taught dance since she was a teenager, including with her sister Clintonia at their Robinette School of Dance, located in the basement of their family home. Miss Robinson has taught dance at Howard University in Washington DC, Dance Theatre of Boston, The National Center of Afro-American Artists in Boston, The Dance Theatre of Harlem in New York City, the City of Tuskegee Department of Cultural Affairs, Auburn University as Associate Professor in the Department of Theatre, and for her own Tuskegee Repertory Theatre, Inc. in Alabama.
Miss Robinson has performed in dance companies throughout this country and abroad. She and dancer/choreographer Mike Malone toured the country as The Concert Ballet Duo. She founded The Chamber Dance Group in Washington DC. She was a member of the Dance Company of The National Center of African-American Artists in Boston, Massachusetts; Maurice Béjart's Ballet of The Twentieth Century in Brussels, Belgium; and Billy Wilson's Dance Theatre of Boston. Miss Robinson was a member of the original Broadway cast and assistant to choreographer Billy Wilson for the hit musical Bubbling Brown Sugar. She has subsequently staged numerous professional companies of that show in this country and in Europe.
In 1980, Miss Robinson returned home to Tuskegee and was appointed Director of the City of Tuskegee's Department of Cultural Affairs by Mayor Johnny Ford. As part of the Department of Cultural Affairs, she formed and directed The Tuskegee City Dance Theatre School and Company. Dancers from the school and company were to become the core of the cast of a production of Bubbling Brown Sugar, which Miss Robinson staged for the Tuskegee Department of Cultural Affairs. The show was performed to great acclaim in 1988 and '89 in Tuskegee and at the prestigious Alabama Shakespeare Festival in Montgomery, Alabama.
When The Department of Cultural Affairs was discontinued in 1989, Miss Robinson began a 13-year tenure as a full-time member of the faculty of the Department of Theatre at Auburn University in Auburn, Alabama. As associate professor of dance and theatre, she taught dance and directed dance and theatre productions, creating six original full-length dance/dramas for the Department of Theatre. She concluded her career at Auburn by serving for two years as the Theatre Department's first Scholar-In-Residence. In that capacity, she wrote and directed her last play at Auburn, the highly acclaimed Strange Fruit: The Story of an Alabama Lynching.
Determined not to give up her dream of founding a theatre company in her hometown, Miss Robinson founded The Tuskegee Repertory Theatre, Inc. (TRT) in 1991. In 1996 she purchased the downtown Tuskegee Post Office building and opened it as The Jessie Clinton Arts Centre in order to house the offices and the teaching/rehearsal/performance space for the school and company. The Jessie Clinton Arts Centre has become the home of what has now become a full-fledged theatre company, The Tuskegee Repertory Theatre, Inc., directed by Miss Robinson, who writes or co-writes the company's original plays, which she also directs, choreographs, and in which she sometimes performs as a dancer and/or an actress.
Thus far, other than the musical Purlie based on the play by Ossie Davis, the company repertoire consists only of plays written or co-written by Miss Robinson. The plays co-written by Miss Robinson include the musical and the play Run Johnny Run (the story of Johnny Ford, the first African American mayor of Tuskegee, Alabama), which Miss Robinson co-authored with Johnny Ford and Revolt in Storyland (a musical) adapted by Miss Robinson from the play of the same name by Marie Moore Lyles.
Miss Robinson was the recipient of The Alabama Shakespeare Festival's 1996 Pioneer Award and is the subject of an Alabama public TV documentary entitled The Choreography of Dyann Robinson, which is part of a series called The Alabama Experience. Miss Robinson was also a recipient of a 2001 Governor's Arts Award, presented by The Alabama State Council on The Arts. In the year 2002, she was appointed a member of The Alabama State Council on The Arts and served a six-year term. She is an Alabama State Council on the Arts Playwright Fellowship recipient.
In addition to her work as playwright and as director of TRT, Miss Robinson currently serves as Chairperson for the Tuskegee Historic Preservation Commission and as Secretary for both The World Conference of Mayors, Inc. (WCM) and the Historic Black Towns and Settlements Alliance, Inc. (HBTSA).
Source and current website: