Siphesihle November
National Ballet of Canada: Corps de Ballet (2017-2020), First Soloist (2020-present)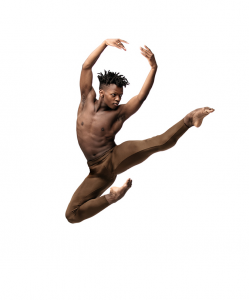 Siphesihle November was born in Zolani, South Africa and trained at Canada's National Ballet School. Mr. November joined The National Ballet of Canada as a member of the corps de ballet in 2017 and was promoted to first soloist in 2020. Most recently, Mr. November performed a featured role in Crystal Pite's Dora Mavor Moore Award-winning Angels' Atlas and made his debut as Benvolio in Romeo and Juliet. He has danced such roles as Bluebird in The Sleeping Beauty, Lewis Carroll/White Rabbit in Alice's Adventures in Wonderland, and Puck in The Dream and in such ballets as The Nutcracker, Giselle, The Winter's Tale, Nijinsky, Anna Karenina, The Four Seasons, The Vertiginous Thrill of Exactitude, Chroma, Angels' Atlas, Emergence, Chaconne, Etudes, Being and Nothingness, Paz de la Jolla, Night, Orpheus Alive, and The Dreamers Ever Leave You.
In 2019, Mr. November won The International Competition for The Erik Bruhn Prize.
Mr. November was featured in a documentary, Beyond Moving, which follows his journey from Zolani, South Africa to Canada's National Ballet School and The National Ballet of Canada.
Source:
Siphesihle November, National Ballet of Canada
See also:
2018 Stars of the Corps: National Ballet of Canada's Siphesihle November, Pointe Magazine
Meet the South African dancer who followed a Billy Elliot-like path to the National Ballet of Canada, The Star
These Are Our "25 to Watch" Picks for 2019, Dance Magazine
Video links:
Siphe never expected to be a ballet dancer
Return to the Studio | The National Ballet of Canada
Ballet Moments: Chroma | The National Ballet of Canada
Dancing in Isolation | The National Ballet of Canada
Siphe y Moi | The National Ballet of Canada
World Apart | The National Ballet of Canada
Social Media:
Instagram: @deshgrey