Lavinia Williams and Kyra Nijinsky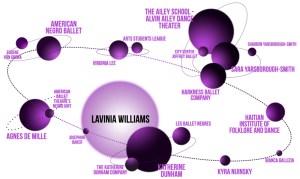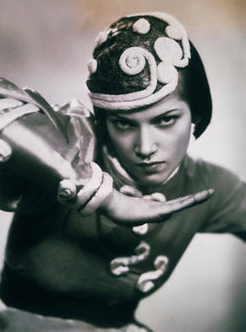 While traveling through Europe with the USO tour, Lavinia Williams had the privilege of studying and dancing with Kyra Nijinsky, who ended up choreographing two dances specifically complimenting Williams' style and technique. In Antwerp, Belgium, Williams studied with artistic director of the Flemish Opera House, Sascha Sarkoff, and in Naples, Italy, Williams danced for ballet mistress at the San Carlo Opera House, Bianca Gallizia, who choreographed Edvard Grieg's Norwegian Dance No. 4 for her.
More about Kyra Nijinsky
"Kyra Vaslavovna Nijinsky (19 June 1914 – 1 September 1998), was a ballet dancer of Polish and Hungarian ancestry, with a Russian dance and cultural heritage. She was the daughter of Vaslav Nijinsky and the niece of Bronislava Nijinska. In the 1930s, she appeared in ballets mounted by Ida Rubinstein, Max Reinhardt, Marie Rambert, Frederick Ashton, and Antony Tudor.
Her father Vaslav (1889-1950) was a world-renowned dancer with the Ballets Russes in Paris. Her aunt Bronia (1891-1972) also excelled in dance and was a leading choreographer, initially with Ballets Russes. Her mother Romola de Pulszky was a socialite and author. Romola's mother, Kyra's grandmother, was Emilia Márkus, a popular Hungarian actress.
Kyra was born to Romola and Vaslav in Vienna."
Sources: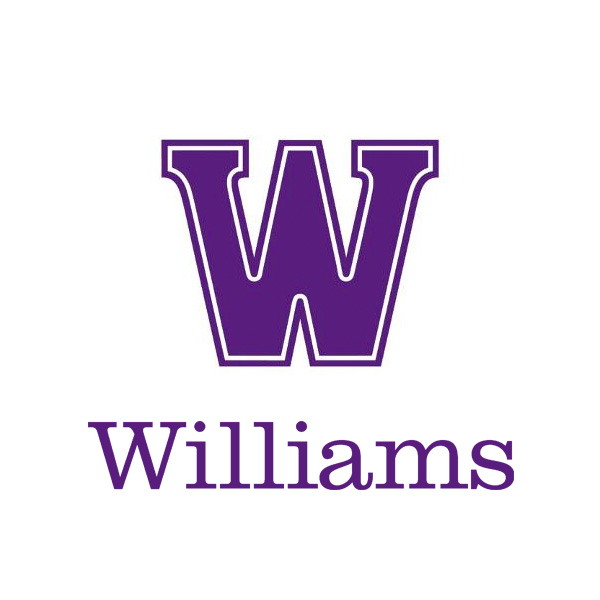 Soffia Smedvig