Edith Ross
Negro Unit of Ballet Theatre
American Negro Ballet (1940)
Katherine Dunham Company (1940-1943)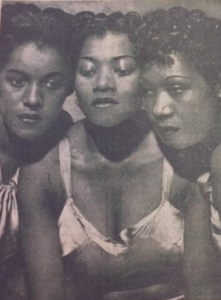 Edith Ross was a member of Eugene Von Grona's American Negro Ballet, the Negro Unit of Ballet Theatre, and the Katherine Dunham Company from 1940 to 1943. She was a part of the original casts of Agnes de Mille's Black Ritual and the Broadway shows Lew Leslie's Blackbirds of 1939, Carmen Jones (1943-1945), and Cabin in the Sky (1940), which was staged and choreographed by George Balanchine.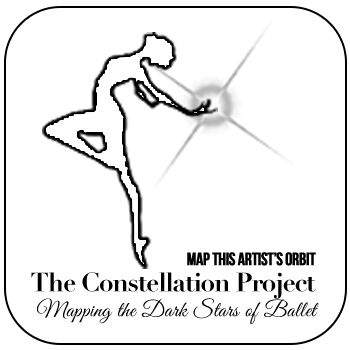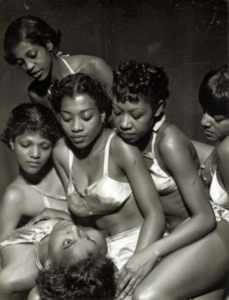 Sources:
Black Ritual (Obeah), American Ballet Theatre
Bernstein Meets Broadway: Collaborative Art in a Time of War by Carol J. Oja
Edith Ross, Playbill
Jackson, La'Toya Princess. "Black Swans Shattering the Glass Ceiling: A Historical Perspective The Evolution of Historically Black Ballet Companies— From Katherine Dunham to Arthur Mitchell."
Maher, Erin K. "Ballet, Race, and Agnes de Mille's Black Ritual." The Musical Quarterly, vol. 97, no. 3, Fall 2014, pp. 390-428.
See also:
1937: American Negro Ballet is founded
1940: Negro Unit of Ballet Theatre is founded