Jones-Haywood School of Ballet and Sylvester Campbell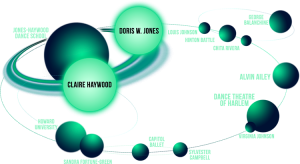 Sylvester Campbell began training seriously at JHSB at age 10.
"My twos were spent studying at the Jones-Haywood School of Ballet and that's how I got into dance training, because they took me up there to see them rehearse one day. I wanted to show the teachers my tap dancing, but they were only interested in my legs and things for ballet.
I was eleven when I started officially to do those lessons. I stayed there until I got out of high school. Before that, I had a scholarship to go to The School of American Ballet, which I wasn't able to take because my parents didn't have any money. All I had to have was the money to stay someplace because the money for lessons was paid."
Text via A Conversation with Sylvester Campbell by Dawn Lille, Dance Review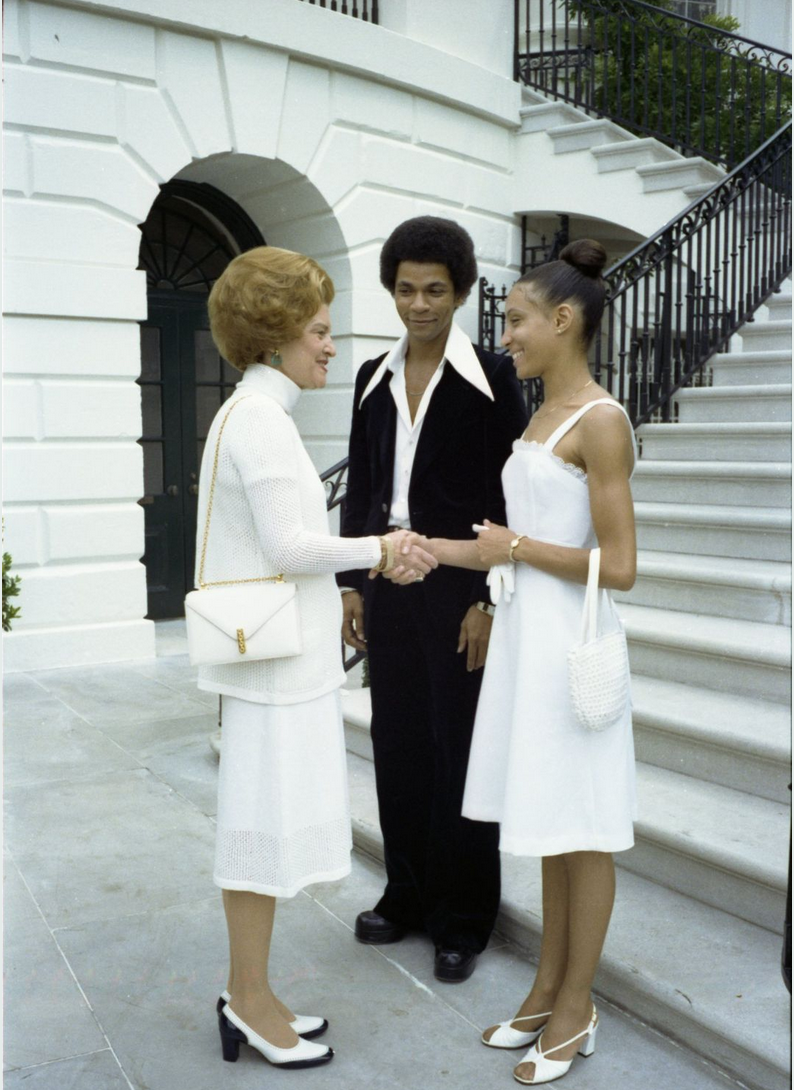 Jones and Haywood called on the professional partnering skills of Campbell when preparing a young Sandra Fortune Green to compete in Varna International Ballet Competition and in the Moscow International Ballet Competition in 1973. The two finished 26th out of 126 dancers.
While dancing with Dutch National Ballet, Campbell would return home to DC during his vacations to teach at JHSB and appear as a guest artist with their Capitol Ballet Company.
Sylvester Campbell and Capitol Ballet
After dancing with the Dutch National Ballet and The Royal Winnipeg Ballet, Mr. Campbell returned to Washington in 1975 and danced with the Capitol Ballet, for which he was also associate director. There he rejoined Sandra Fortune-Green, who was a principal with the company at the time. Campbell also choreographed numerous ballets for the company.
More about Sylvester Campbell

Born in Oklahoma in 1938, Sylvester Campbell trained at Jones-Haywood in Washington DC and School of American Ballet in New York. He became a member of New York Negro Ballet in 1957 and after the company folded, the Het Netherlands Ballet (now Dutch National Ballet) in 1960. Campbell was a principal dancer with the Royal Winnipeg Ballet from 1972-1975. Regarding Campbell, Raven Wilkinson, who danced with him at the Dutch National Ballet, said, "I regret that he was not seen in the United States as a dancer because there was living proof of a danseur noble no matter what color, and he was amazing." Campbell returned to the United States because he missed his home. In 1977, he won a prize at Moscow's International Ballet Competition. He was the director of the dance Department of the Baltimore School for the Arts for 15 years after his dance career. He died in Baltimore in 1997 from respiratory failure.