1961
The Capitol Ballet Company is founded in Washington DC
In 1961, Doris W. Jones and Claire H. Haywood established the Capitol Ballet Company, a multiracial performing company, as an extension of their Jones-Haywood school.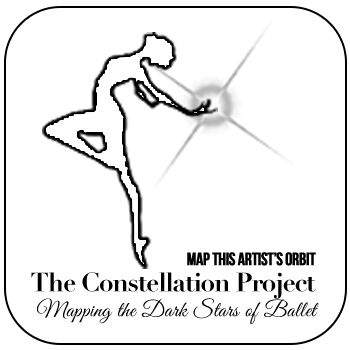 The first African-American ballet company, the Capitol Ballet, seven years before Arthur Mitchell created Dance Theatre of Harlem. Doris Jones served as the company's artistic director until 1982. Today, the Capitol Ballet Company holds the distinction of being the oldest predominately African American ballet company in the United States. In 1980, Jones also formed the Jones-Haywood Youth Dancers in order to provide more opportunities for younger dancers. The company performed classic works including Swan Lake, as well as original pieces by Jones, including Ebony Concerto and the Rachmaninoff Concerto. Notable company members are Sylvester Campbell, Sandra Fortune- Green, and Hinton Battle. 
Sources:
Jones-Haywood School of Ballet, African American Heritage Trail, Cultural Tourism DC
Biography of Doris Jones, The History Makers
Capitol Ballet Capital Night, The Washington Post
---
Raven Wilkinson leaves the Ballet Russe de Monte Carlo

After six years with the Ballet Russe De Monte Carlo, Raven Wilkinson was forced to resign after being outed for being Black.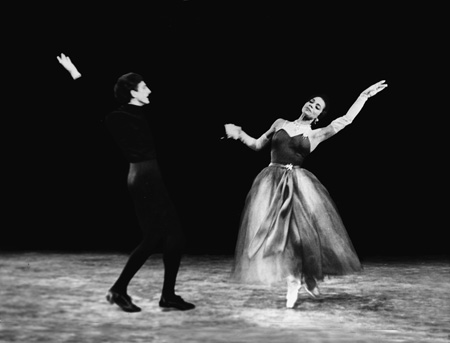 While on tour with the company, Raven Wilkinson, who joined Ballet Russe de Monte Carlo in 1955, encountered issues concerning "whites only" hotels in the American South. Wilkinson was asked to wear white makeup while on stage but never denied her race when asked. She was forbidden from performing in certain towns that were considered unsafe and eventually was advised to discontinue performing with the company; she left after six years.
See also:
1955: Raven Wilkinson joins the Ballet Russe de Monte Carlo in New York City
---
Sylvester Campbell becomes a founding member of the Dutch National Ballet
Nicknamed "The Black Nureyev," Sylvester Campbell joined the Dutch National Ballet in Amsterdam, where he was able to perform lead roles in many classic ballets. Campbell was known for his strong technique and sensitive partnering. He is considered a pioneer among Black classical dancers. English ballet writer Fernau Hall said Campbell possessed "a classical style of great purity, combined with fire, nobility and all the other classical virtues."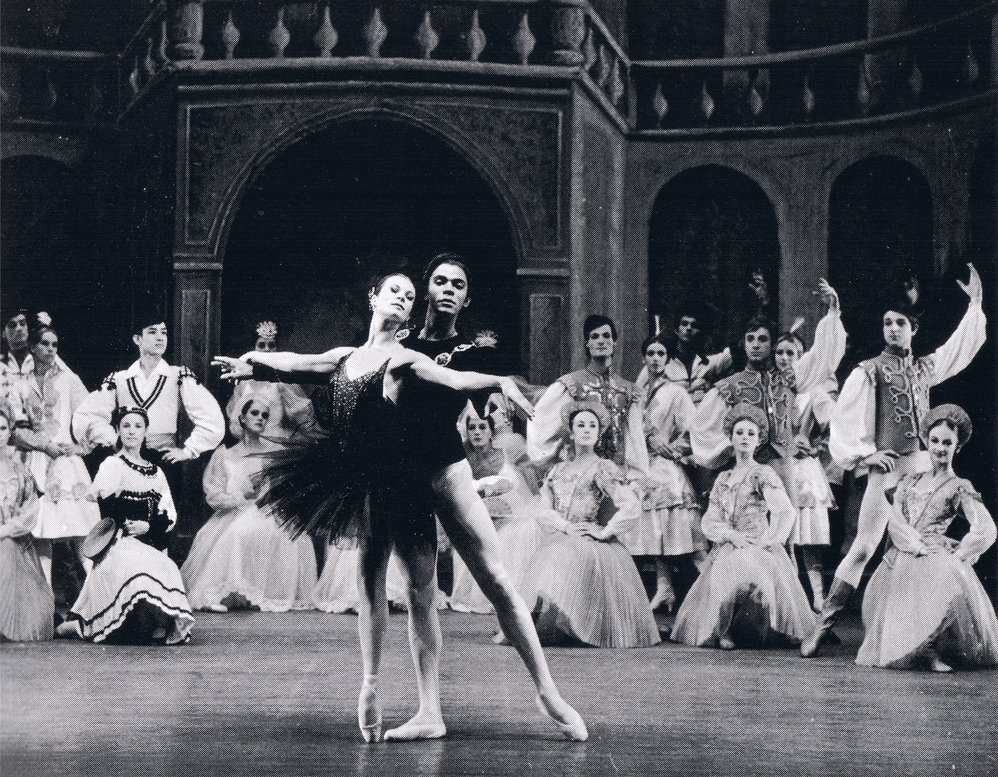 Sylvester Campbell traveled to England in 1957 as a member of New York Negro Ballet. When the company's benefactor passed away suddenly, the tour came to an abrupt halt. Mr. Campbell remained in Europe, studying at the schools of the Royal Ballet and Rambert Ballet in London, as well as with Russian teachers in Paris. He performed on the BBC with a touring English revue and with small ballet companies in Europe before joining the Dutch National Ballet.
Sources:
Sylvester Campbell, 59, a Pioneer Among Black Classical Dancers, The New York Times
Sylvester Campbell, acclaimed ballet dancer, 59
Local bartender had illustrious career in ballet, The Baltimore Sun
---
Benjamin Feliskdal joins the Dutch National Ballet
Benjamin Feliskdal was the first Black Dutch-born male ballet dancer to join the Dutch National Ballet.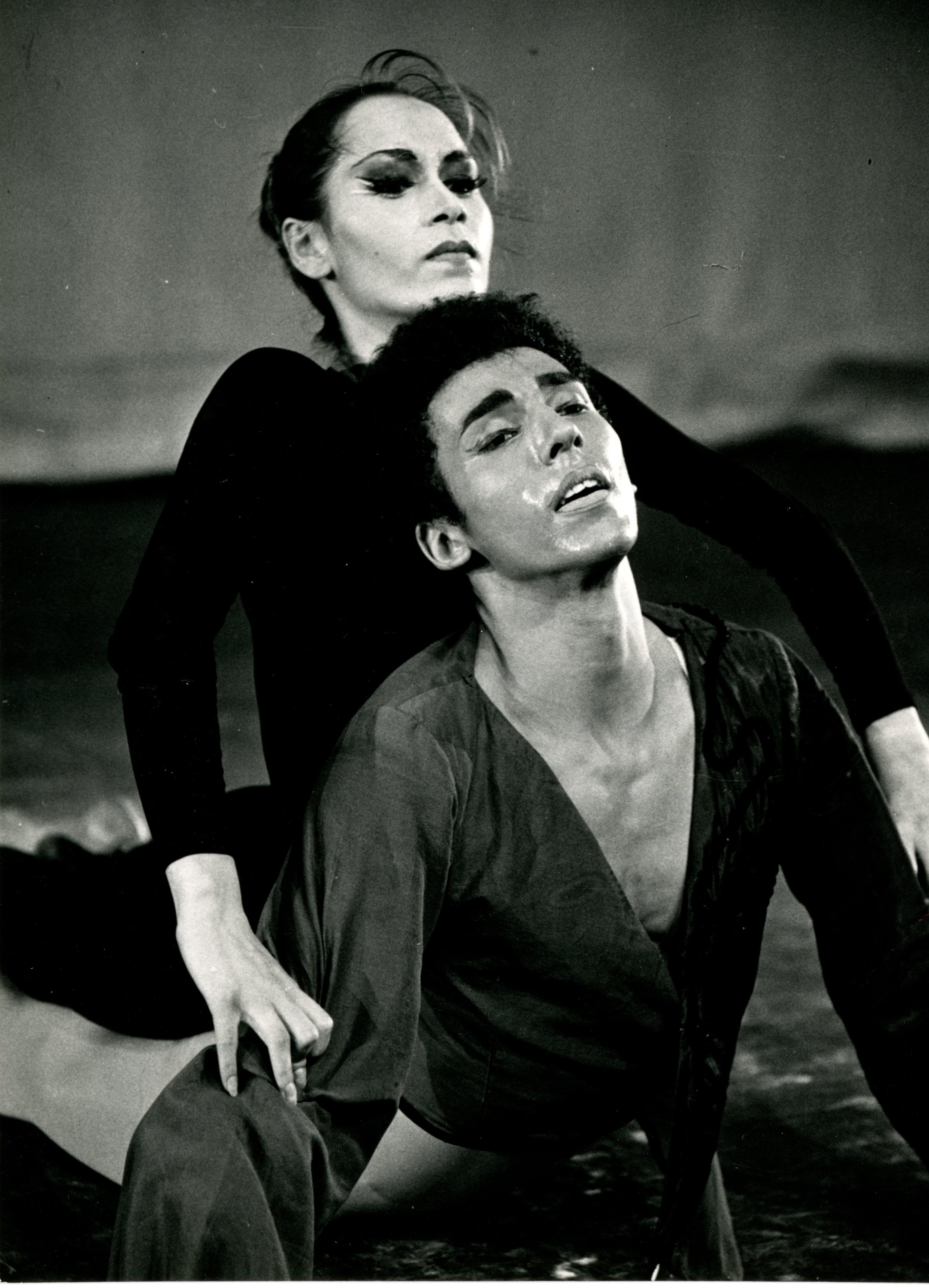 Born January 22, 1940, Benjamin Feliksdal began his professional classical ballet and modern dance training in 1954 under Florrie Rodrigo, Ineke Sluiter, and Lucas Hoving.
During his career as principal dancer with Het Nationale Ballet and the Royal Ballet of Flanders, he danced in various ballets such as: Swan Lake (Von Rothbart), Romeo and Juliet (Tybaldo), Apollon Musagête (Apollon), La Bayadère (Solor), Le Prisonnier du Caucase, The Eagle, The Green Table, Four Temperaments, Symphony in C, Serenade, and Les Présages. The climax of his performing career was his partner-role with Rudolf Nureyev in Monument for a Dead Boy by Rudi van Dantzig, which was performed all over Europe. After leaving Het Nationale Ballet in 1971 and the Royal Ballet of Flanders in 1972, he specialized in methodic ballet teaching and created a modern theatrical jazz dance technique. During 1975-1986, he initiated, founded, and directed "European School of Jazz Dance," "Theater Dance Workshop," and "Musical 1986."
---
Billy Wilson joins the Dutch National Ballet
In 1961, Billy Wilson joined the Dutch National Ballet, where he inspired the choreographer Serge Lifar to create the ballet Othello just for him.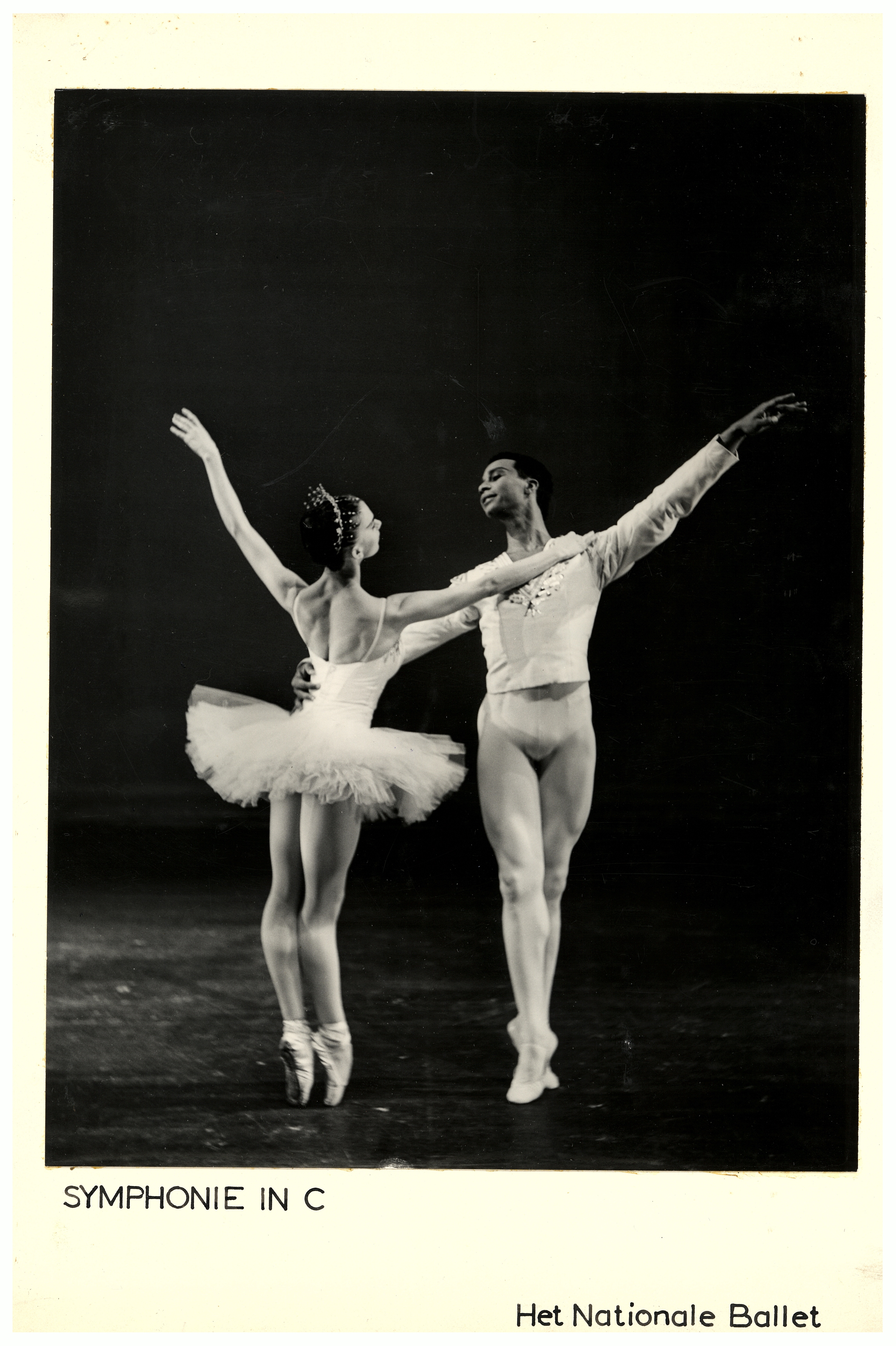 Director and choreographer Billy Wilson, a native of Philadelphia, received his early dance training at the Sydney King School of Dance. At age 15, he received a scholarship to study classical ballet with Antony Tudor, artistic director of The Philadelphia Guild Ballet School and company. At 19, he made his New York debut in the City Center production of Carmen Jones, followed by appearances in the Broadway production Bells Are Ringing, starring Judy Holiday, and Jamaica, starring Lena Horne. While on tour in London with the musical West Side Story, starring Chita Rivera, Wilson was asked to join the Dutch National Ballet.
Billy Wilson went on to choreograph for many Broadway shows such as Eubie, Merlin, Stop the World, I Want to Get off, Dance a Little Closer, and Bubbling Brown Sugar. He also choreographed for the Emmy-winning TV show Zoom.
See also:
1954: Delores Brown, John Jones, and Billy Wilson perform Antony Tudor's Offenbach in the Underworld
---
 Other Happenings in 1961
Ballet/Dance History
Jun 16: Soviet ballet dancer Rudolf Nureyev defects to the West at Le Bourget Airport in Paris.
Jun/Jul: Arthur Mitchell is asked to establish New American Ballets, a company whose dancers were Pina Baush, Mary Hinkson, Akiko Kanda, Ralph Linn, William Louther, Donald McKayle, Arthur Mitchell, Robert Powell, Mabel Robinson, Kathleen Stanford, Paul Taylor, Dan Wagoner, and Dudley Williams. At the Festival of Two Worlds in Spoleto, the group performs Paul Taylor's Meridian, Donald McKayle's Games and Rainbow Round My Shoulder, and Karel Shooks' Entrance (the former two are European premieres, and the latter two world premieres).
Aug 31: Nederlands Ballet and the Amsterdam Ballet merge to form the Dutch National Ballet.
American History
Jan 25: The first live, nationally televised presidential news conference is broadcasted.
Mar 1: US President JFK establishes the Peace Corp.
Mar 8: US nuclear submarine arrives at Scottish naval base of Holy Loch from SC in a record underseas journey of 66 days 22 hrs.
May 1: The first US airplane is hijacked to Cuba.
May 25: JFK announces US goal of putting a man on Moon before the end of decade.
Aug 30: JB Parsons is the first African American judge of a US District Court.
Sept 5: JFK begins underground nuclear testing.
World History
Apr 12: Russian cosmonaut Yuri Gagarin becomes the first person to orbit Earth (Vostok 1).
Apr 17: 1,400 Cuban exiles land in Bay of Pigs in a doomed attempt to overthrow Fidel Castro.
Jul 14: Pope John XXIII publishes his encyclical Mater et Magistra.
Dec 2: Fidel Castro declares that he is a Marxist & will lead Cuba to communism.
Arts & Sciences
Jan 15: Supremes are signed with Motown Records.
Jan 25: Walt Disney's 101 Dalmatians is released.
Feb 7: Jane Fonda makes her acting debut in the NBC drama A String of Beads.
Feb 13: Frank Sinatra launches Reprise label under Warner Bros Records.
Apr 17: 33rd Academy Awards—Apartment wins best film, Burt Lancaster and Elizabeth Taylor win best actor and actress, respectively.
May 1: Pulitzer Prize is awarded to Harper Lee for her novel To Kill a Mockingbird.
Jun 24: Beatles record If You Love Me Baby is released.
Jul 24: Edwin Newman becomes news anchor of Today Show.
Sept 17: Samuel Beckett's Happy Days, premieres in NYC.
Sept 23: The first movie to become a TV series, How to Marry a Millionaire, broadcasts.
Sept 23: Ernie Banks ends 717 consecutive-games-played streak.
Oct 18: West Side Story, the film adaptation of the 1957 Broadway musical, starring Natalie Wood, is released (wins Best Picture 1962).
Dec 8: Wilt Chamberlain scores the second highest total in the NBA – 78.
Human & Civil Rights
Jan 3: Adam Clayton Powell is elected Chairman of House Education.
Jan 11: Racial riot at University of Georgia occurs.
Feb 11: Robert Weaver sworn into the then highest federal post by a Black person.
Mar 27: Black demonstrators in Charleston staged ride-ins on street cars.
Mar 29: After a 4½ year trial Nelson Mandela is acquitted of treason in Pretoria.
May 4: CORE begins freedom rides from Washington DC.
May 14: Bus with first group of Freedom Riders is bombed & burned in Alabama.
May 20: White mob attacks Freedom Riders in Montgomery, Alabama.
May 24: 27 Freedom Riders are arrested in Jackson, Mississippi.
May 26: Freedom Ride Coordinating Committee is established in Atlanta.
Aug 9: James B. Parsons is first Black person appointed to Federal District Court.
Aug 16: Martin Luther King Jr. protests for Black voting rights in Miami.
Sept 20: James Meredith is refused access as a student in Mississippi.
Nov 29: Freedom Riders attack by white mob at bus station in Mississippi.
Dec 12: Martin Luther King Jr. and 700 demonstrators are arrested in Albany, GA.
Sports
Feb 12: Celtic Bill Russell grabs 40 rebounds to beat Warriors 136.
Mar 13: Floyd Patterson KOs Ingemar Johansson in six for heavyweight boxing title.
Apr 30: SF Giant Willie Mays hits four HRs in a game.
Jun 8: Milwaukee sets record of four consecutive HRs (Eddie Mathews, Hank Aaron, Joe Adcock & Frank Thomas).
Jun 19: NY Yankee Roger Maris hits his 25th of 61 HRs.
Sept 10: Mickey Mantle becomes seventh person to hit HR #400.
Dec 4: Floyd Patterson KOs Tom McNeeley in four for heavyweight boxing title.