1960

Sylvester Campbell joins the Dutch National Ballet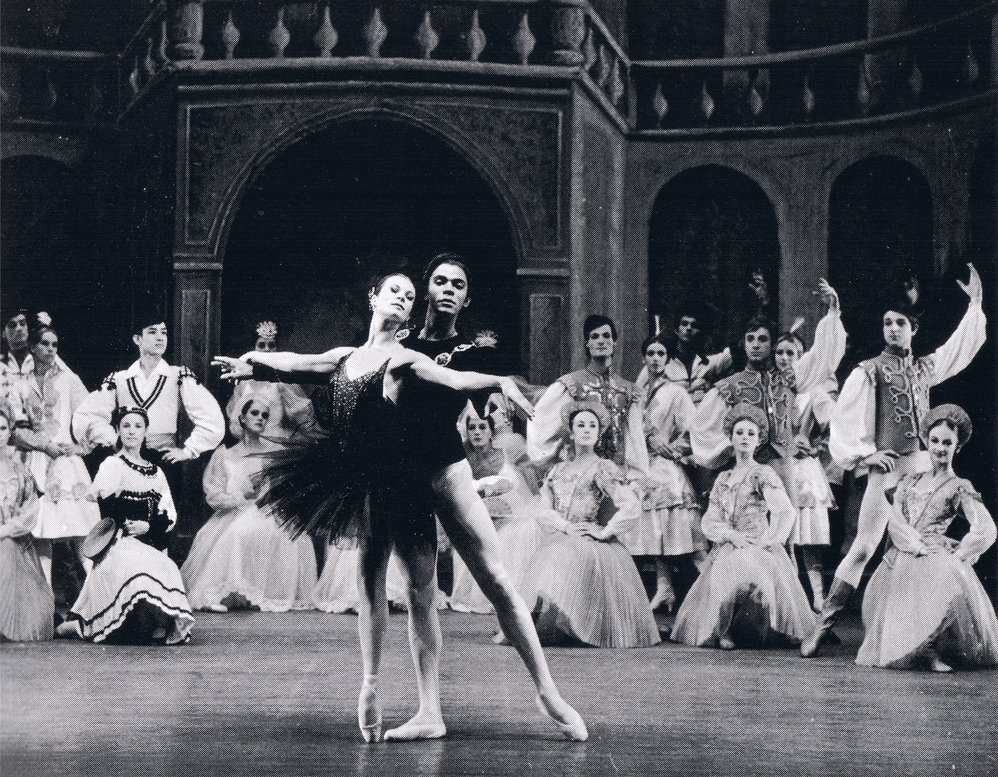 Nicknamed "The Black Nureyev", Campbell joined the Dutch National Ballet in Amsterdam from 1960 where he was able to perform lead roles for many classic ballets.  Campbell was known for his strong technique and sensitive partnering, was a pioneer among black classical dancers. English ballet writer Fernau Hall as possessing "a classical style of great purity, combined with fire, nobility and all the other classical virtues."
Campbell traveled to England in 1956 a member of  New York Negro Ballet. When the companies benefactor passed away suddenly the tour came to an abrupt halt. Mr. Campbell remained in Europe, studying at the schools of the Royal Ballet and Rambert Ballet in London and with Russian teachers in Paris. He performed on the BBC, with a touring English revue and with small ballet companies in Europe before joining the Dutch National Ballet
See:
1956
Sylvester Campbell
References:
http://www.nytimes.com/1997/04/06/arts/sylvester-campbell-59-a-pioneer-among-black-classical-dancers.html
http://articles.baltimoresun.com/1997-03-16/news/1997075065_1_ballet-dancer-campbell
http://www.citypaper.com/bcp-cms-1-1361748-migrated-story-cp-20120822-cityf-20120822-story.html
American History
Jan 2 Senator John F. Kennedy, announces his candidacy for the US Presidency practices

Apr 14th 1st underwater launching of Polaris missile
May 9th US becomes the first country to legalize the birth control pill
May 15th Taxes took 25% of earnings in US
Jul 13th US Democratic convention nominates JFK as presidential candidate
Jul 27th US Vice-president Richard Nixon nominated for presidential candidate at Republican convention in Chicago
Oct 14th Peace Corps 1st suggested by JFK
Nov 8th JFK (Sen-D-Mass) beats VP Richard Nixon (R) to become 35th US president
Nov 14th Riot due to school integration in New Orleans


World History
Apr 21st Brasilia becomes capital of Brazil




May 3rd The Anne Frank House opens in Amsterdam, The Netherlands.




May 11 1st contraceptive pill is made available for sale

Jun 23rd Japan signs security treaty with the US




•Jun 30th US stops sugar import from Cuba




Nov 25th Three of the four Mirabal sisters, opponents of the dictatorship of Rafael Trujillo of the Dominican Republic, are assassinated




Arts & Sciences

Feb 20th Jimi Hendrix, rock and roll guitarist, plays his first gig




•

Feb 26th Vera Miles stars in the famous "Mirror Image" episode of the classic CBS          television series "The Twilight Zone"

Feb 29th 1st playboy club, featuring bunnies, opens in Chicago

Mar 10th 17th Golden Globes: Ben-Hur, Anthony Franciosa, & Elizabeth Taylor wins

Jun 6th "Steve Allen Show" last airs on NBC-TV

Jun 16th "Psycho", starring Janet Leigh, Anthony Perkins, and Vera Miles, opens in New York City

 Jul 11th "To Kill a Mockingbird" by Harper Lee is first published by J. B. Lippincott & Co.

Aug 1st Aretha Franklin's 1st recording session

Aug 10th Los Angeles premiere of Alfred Hitchcock's "Psycho" starring Anthony Perkins and Janet Leigh

Sep 30th Flintstones premieres (1st prime time animation show)
Oct 3rd US sitcom "The Andy Griffith Show" premieres in CBS (runs till 1968)
 Nov 4th "Misfits" premieres, final movie for Clark Gable & Marilyn Monroe

Nov 14th Ray Charles' "Georgia On My Mind" reaches #1

Dec 10th Willard Libby wins the Nobel prize in Chemistry for his work developing carbon-14 dating (radiocarbon dating).
Human & Civil Rights
Oct 19th Martin Luther King Jr. arrested in Atlanta sit-in

Mar 21st Sharpeville Massacre: Police kill 72 in South Africa & outlaws ANC

Apr 10th Senate passes landmark Civil Rights Bill

April 8th US Senate passes Civil Rights Bill with measures against discriminatory voting

May 6th US President Eisenhower signs Civil Rights Act of 1960




Sports
Oct 29th Muhammad Ali's (Cassius Clay) 1st professional fight, beats Tunney Hunsaker in 6