Dance Theatre of Harlem and Billy Wilson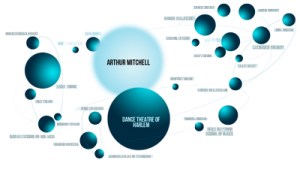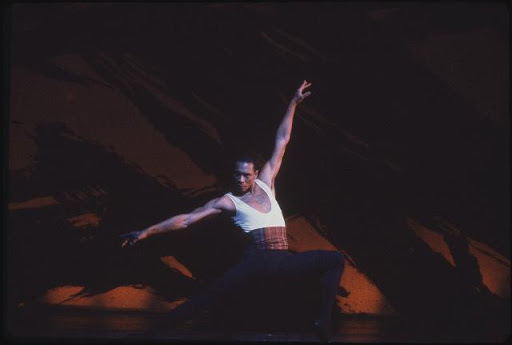 Upon returning from Europe and dancing with the Dutch National Ballet, Billy Wilson began to choreograph in various genres including Broadway productions. He created Bubbling Brown Sugar (1976); an all-Black revival of Guys and Dolls (1976); and Eubie (1978); he also choreographed for the children's television program ZOOM (1976-1981), for which he received an Emmy Award. Arthur Mitchell, a proponent of Black choreographers, enlisted Wilson to create pieces for the Dance Theatre of Harlem. He eventually choreographed several ballets for DTH, including Mirage (1979); Concerto in F (1986), which was first set on Alvin Ailey; and Ginastera (1991) as well as collaborating with Mitchell on Phoenix Rising (Work in Progress) in 1987.
Sources:
Dance Theatre of Harlem's Repertory List, Columbia University Libraries
Photo: Hugues Magen in "Ginastera", BAM Archives
Dance Theatre of Harlem's Repertory List, Columbia University Libraries
Timeline: Arthur Mitchell's Performing Career, Columbia University Libraries

Karel Shook and Billy Wilson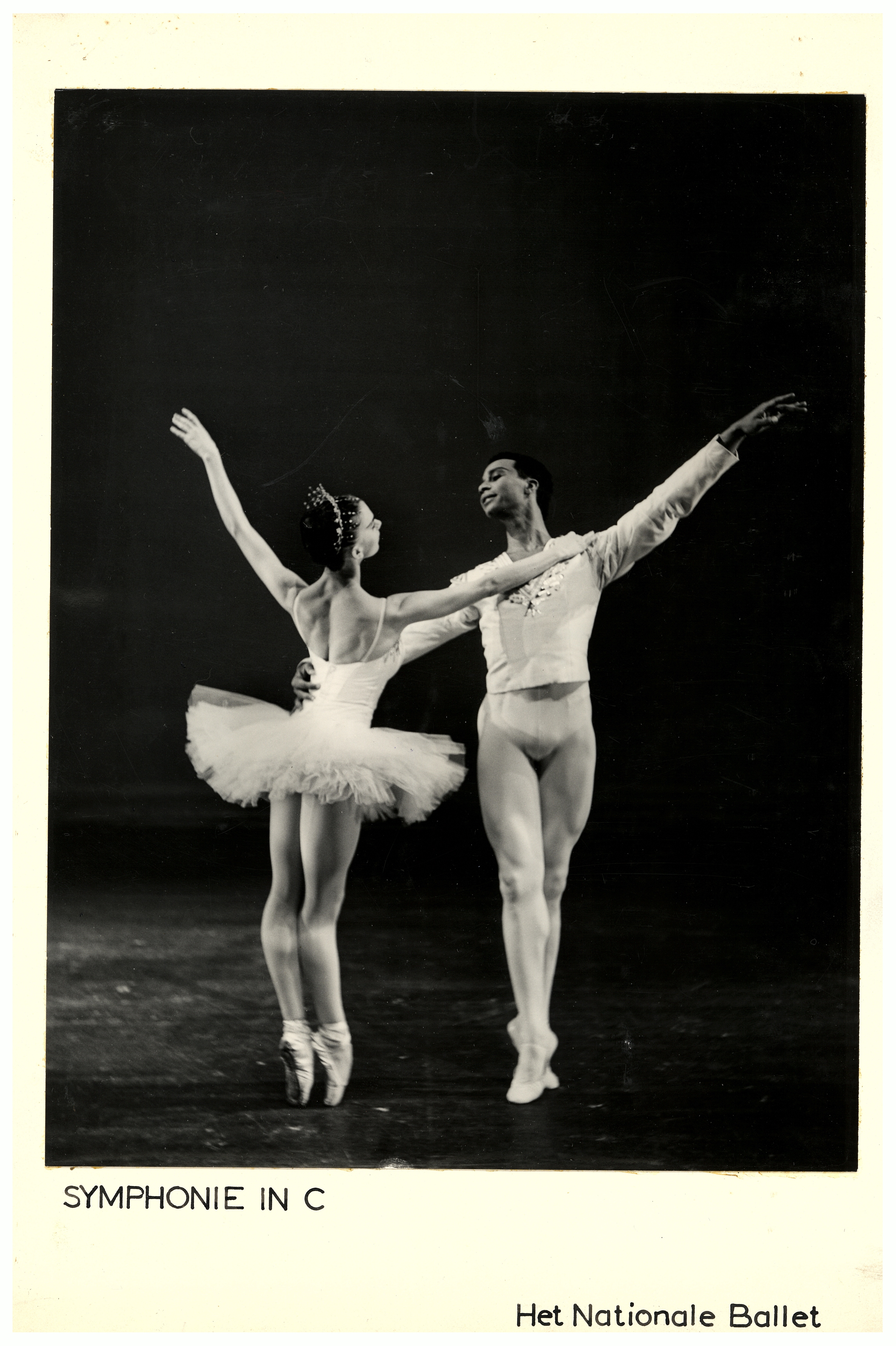 Wilson was a student of Karel Shook, who had the reputation throughout the New York ballet community as being the "Pied Piper of Black Dancers." When Sonia Gaskell became the the first director of the Dutch National Ballet starting in 1961, she engaged Shook as Ballet Master. Billy Wilson went on a European tour with West Side Story and received an invitation from Shook to join The National Ballet of Holland (now named The Dutch National Ballet) as a soloist.

Dutch National Ballet and Billy Wilson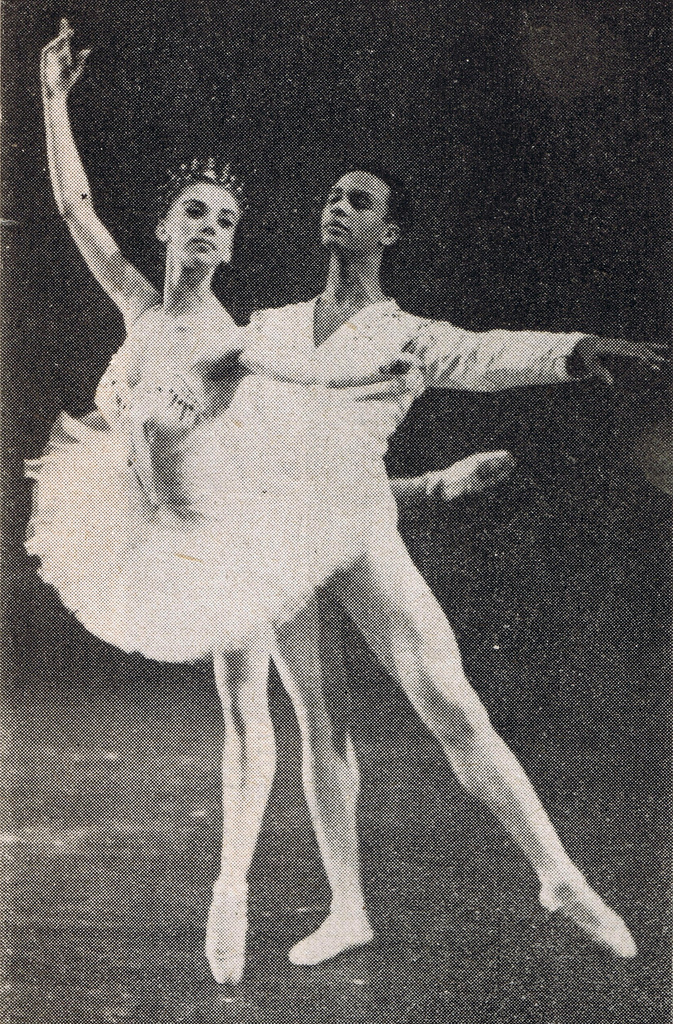 Following an era of performing on Broadway, Billy Wilson joined the original West End production of West Side Story in London. It was in Europe that Wilson was invited by artistic director Sonia Gaskell to join The National Ballet of Holland (now called The Dutch National Ballet).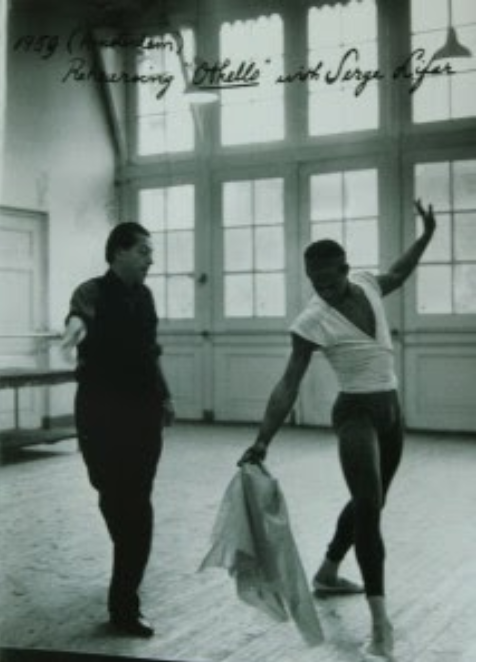 Serge Lifar, renowned ballet master, created Othello for Wilson, a ballet that skyrocketed him to stardom. Wilson was able to perform in major ballets frequently, an opportunity he says would not have been available to him in the US. In addition to performing with the company, he was featured in musicals, including a Dutch version of Kiss Me Kate. While in the Netherlands, Wilson married fellow dancer Sonja van Beers, whom he met while rehearsing and performing Othello, in 1965. Wilson found that being a member of the company was "limiting" and that he needed "something to shake up [his] career." After his tenure in Europe, he returned to the US and went on to teach and later found the Dance Theater of Boston.

Sydney King and Billy Wilson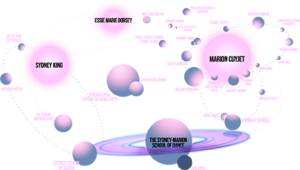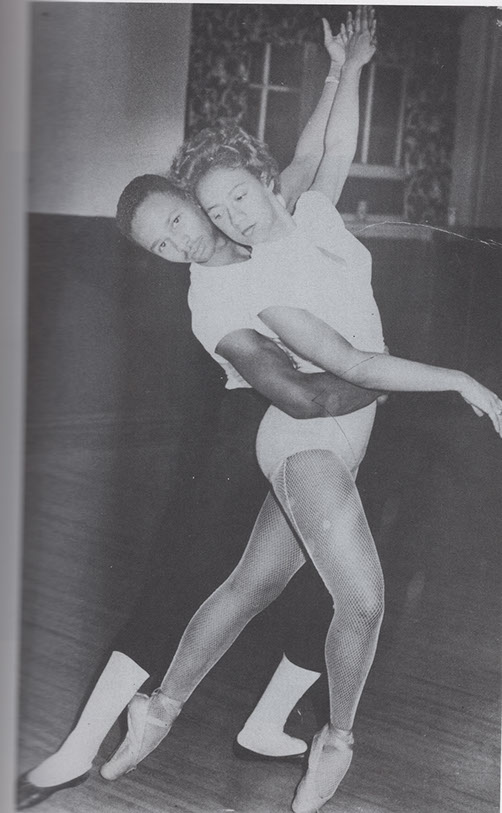 Billy Wilson originally trained under Sydney King and Marion Cuyjet, but, when the pair parted ways, Wilson, Betsy Ann Dickerson, Joan Myers Brown, and Barbara Harper all remained with King at the Broad Street studios in Philadelphia.
Alongside fellow Judimar students Delores Browne, John Jones, and Judith Jamison, Wilson also studied with renowned choreographer Antony Tudor.
Due to the connection he established with fellow student Myers Brown at Sydney King's school, Wilson was later hired to choreograph for Philadanco, the company Myers Brown established in 1970.
Source:

Sylvester Campbell and Billy Wilson
Sylvester Campbell joined the Dutch National Ballet in 1960 and Billy Wilson joined a year later in 1961. They were the only two Black men of 120 dancers in the entire company. They both toured Europe together with DNB and endured a lot of hatred and maltreatment within the company. Campbell was pushed out of many roles when Wilson married a ballerina in the company, Sonja van Beers, and had a very successful career. Wilson danced with the company for four years until 1965, whereas Campbell stayed with the company until 1970. 
Sources:
A Conversation with Sylvester Campbell, Ballet Review, pg 24-34

More about Billy Wilson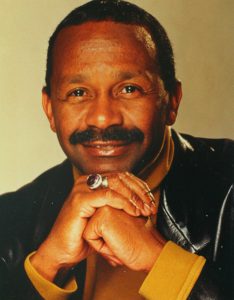 Billy Wilson, director and choreographer, was a native of Philadelphia where he received his early dance training at the Sydney King School. At 15, he received a scholarship to study classical ballet with Antony Tudor, artistic director of The Philadelphia Guild Ballet School and company. At 19, he made his New York debut in the City Center production of Carmen Jones, followed by appearances in the Broadway production Bells Are Ringing, starring Judy Holiday, and Jamaica, starring Lena Horne.
He left America to join the original London production of West Side Story, after which he was invited to be a soloist with The National Ballet of Holland (now named The Dutch National Ballet), where renowned choreographer Serge Lifar created the ballet Othello for him. This role established him as an international ballet star. After returning to the US, he headed the dance departments at Brandeis University and the National Center of Afro-American Artists and directed the famous Hasty Pudding Theatricals at Harvard. He also led his own company The Dance Theater of Boston. He choreographed the twice Emmy Award-winning children's television show ZOOM!. On Broadway, Wilson created the choreography and musical staging for eight shows, two of which he directed and three of which were Tony nominated. His work on Broadway included The Odyssey, starring Yul Brynner; Bubbling Brown Sugar; Eubie!; the all-black version of Guys and Dolls; Stop the World I Want to Get Off, starring Sammy Davis Jr.; Dance a Little Closer; The Little Prince, starring Michael York; and Merlin, starring Chita Rivera.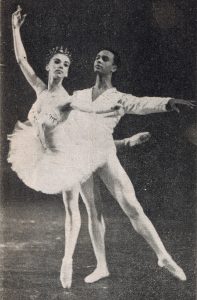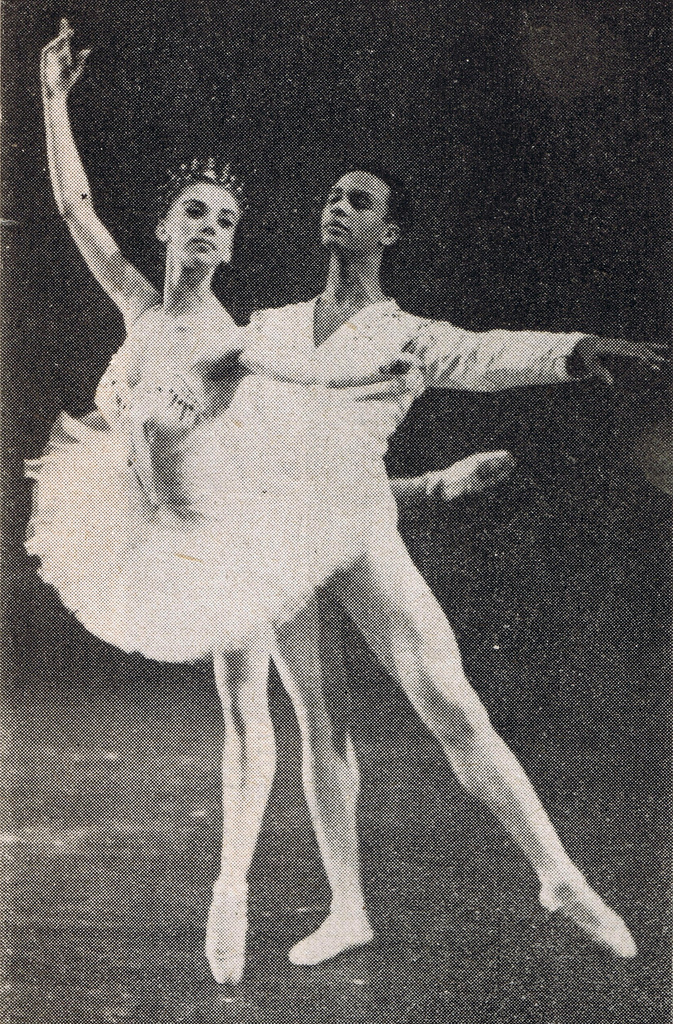 He received numerous awards for his work including an Emmy Award and a Charlie Award as well as nominations for the Drama Desk Award and three Tony nominations, among others. Over the course of his diverse career, Wilson choreographed nearly 30 ballets for some of the most celebrated companies both in the US and in Europe. His ballets continue to be in the repertoires of such companies as Philadanco and The Alvin Ailey American Dance Theater. His last ballet The Winter in Lisbon was chosen by Ms. Judith Jamison to be included among her favorites when she was honored at City Center before handing the torch to Robert Battle. One of the aspects of his career that made his success unique was his ability to simultaneously straddle Broadway, the ballet world, and academia consistently and seamlessly. He enjoyed a very exciting and successful residency for over five years as associate professor at Carnegie-Mellon University in the Fine Arts/Drama Department in Pittsburgh, PA.
Toward the end of his life, he made more time for work in Europe, especially in The Netherlands, where he taught and created ballets for companies like Opus 1 and two original hit musicals: A Night at the Cotton Club and Josephine (the story of Josephine Baker). In 1994, he re-staged and updated one of his most commercially successful contributions to the musical stage, Bubbling Brown Sugar, which once again enjoyed a highly successful run throughout Europe. Of all his many accomplishments, Wilson was most proud of his inclusion into the 1978 edition of Who's Who Among Black Americans and his two children Alexis and Parker.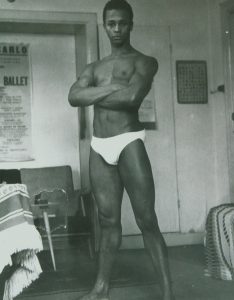 Source:
My Father, Not So Black and White (by Wilson's daughter)
See also:
Billy Wilson, 59, Director and Choreographer, The New York Times
Billy Wilson, Alvin Ailey
Billy Wilson, IBDB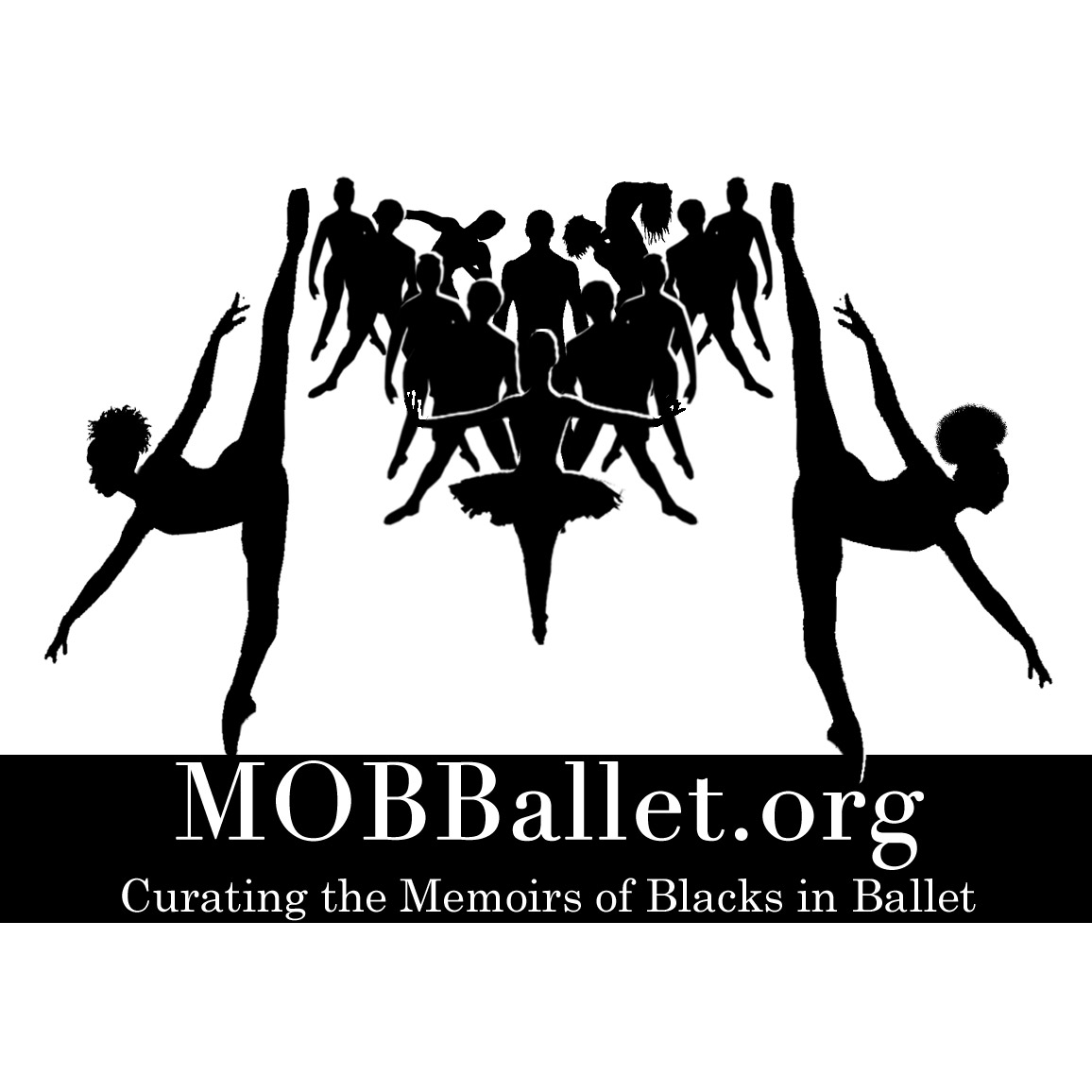 Written and/or compiled by Mad Crawford