1948
Therrell C. Smith School of Dance is founded in Washington DC
In 1948, Therrell C. Smith opened the School of Dance in Washington DC, where she trained girls from middle-class African American families.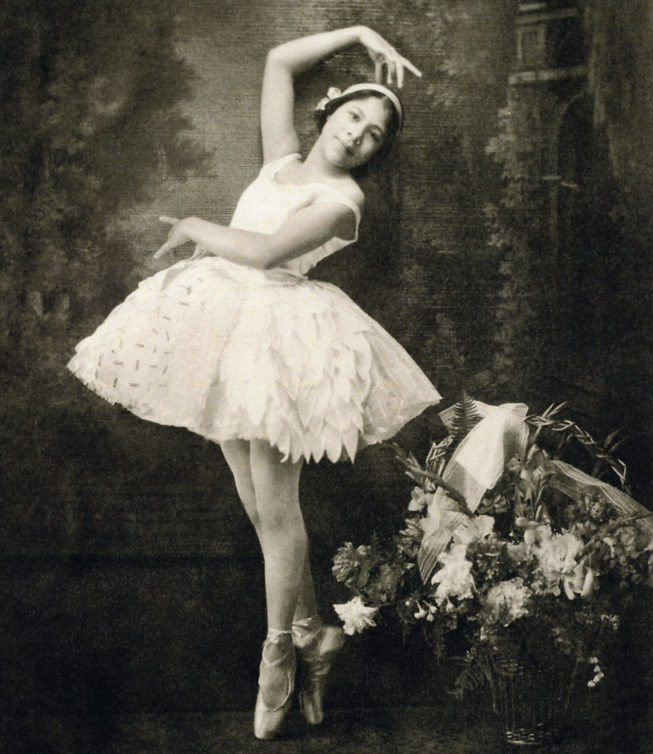 Therrell C. Smith (b. 1917) began taking ballet classes at age eight from a local teacher named Mabel Jones Freeman and later studied ballet in Paris under the tutelage of a Russian prima ballerina. Smith spent five years studying dance with the Ballet Arts at Carnegie Hall in New York.

Her father, T.C. Smith, was a prominent physician who believed strongly in business and property ownership. For him, having a daughter teach dance wasn't good enough; he wanted her have her own school.
When she bought the property where the school originally resided, white neighbors immediately started to move away.
Dance Theatre of Harlem's former prima ballerina and current artistic director, Virginia Johnson is one of her most notable students.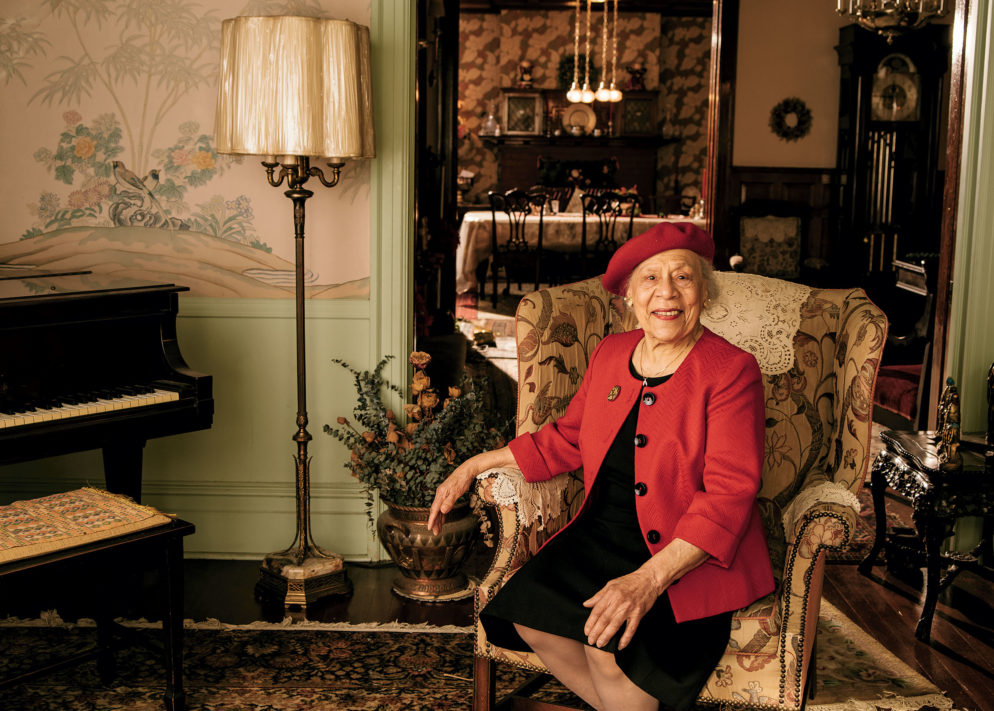 Sources:
Celebrating Elegance in a Chaotic World, Washington Post
At 95, Therrell Smith has an enduring passion and love for dance, Washington Post
"The Segregation Was—What Should I Say? It Was Just So Unfair.," Washingtonian
---
Ruth Williams School of Dance is founded in NYC
In 1948, Ruth Williams (b. 1916) founded the Ruth Williams School of Dance in Harlem, New York City. While successful herself in a career of dancing, she dedicated her life to teaching others the joy that she felt as a dancer.
Ruth Williams began her dance training at the age of two with Ella Gordon. She performed in the original Broadway production of Porgy and Bess at the age of three and toured in the UK with the production as well. Williams also studied with Eugene Van Grona when she was 18. She had hoped to become part of the American Negro Ballet but Williams' mother forbade her to go to Buffalo, New York to perform with the company.
She opened the Ruth Williams Dance School in 1948, in Harlem, New York. Although Williams' school does not specialize in ballet, it has always offered it. Like her teachers, Williams feels that ballet is foundational in dance training. Former student, now scholar and author Dr. C. S'thembile West, who performed with Chuck Davis and Dianne McIntyre, states that "those were memorable experiences that shaped my development, just as similar events mold contemporary Harlem youth."  
Williams' work, and that of her students who have gone on to teach, has helped to expose African American children to ballet. With present opportunities that exist in New York for ballet training, Ruth Williams can always send her most gifted ballet students to pursue careers as ballet dancers. Ruth Williams continues to instruct Harlem's children to dance at her dance studio.
Sources:
Dr. Joselli Audain Deans
A Legacy of Dance in Harlem Over 50 Yrs., Teacher Hasn't Missed a Step, Daily News
Ruth Williams Dance Studio Celebrating 65 years of Dance Children & Adult Classes Offered, Harlem One Stop
---
Sydney King School of Dance is founded in Philadelphia, PA
Sydney Gibson King opened Sydney King School of Dance in 1948 in Philadelphia, PA. She trained hundreds of Black ballerinas, many of whom have received national and international success and accolades.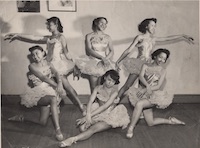 Sydney Gibson King (b. 1919) came to Philadelphia with her family when she was just two years old and, at an early age, began studying ballet under the tutelage of dance pioneer Essie Marie Dorsey. She opened the Sydney School of Dance in 1948 and for more than six decades she trained hundreds of Black children, many of whom went on to receive national and international recognition in the dance world. These dance greats in no way diminish the accomplishments of her other students who did not choose careers in dance; because of the empowering and esteem-building training at the Sydney King School of Dance, they are today proud and successful professionals in a variety of fields. Mrs. King, the mother of three children, is a widow and, now at the age of 95, sums up her life's dedication to dance by saying simply she wanted to, "train and create black ballerinas."
Sources:
A Tribute to Sydney Gibson King, Congressional Record
---
Marion Cuyjet founds the Judimar School of Dance
Marion Cuyjet opened the Judimar School of Dance, named after her and her daughter Judy (born 1940). The school was located in Philadelphia's city center and was the first African American business located downtown.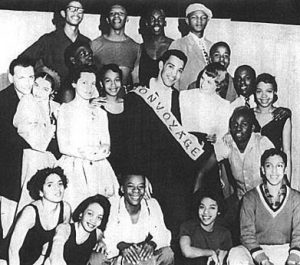 Marion Cuyjet was a former student of Essie Marie Dorsey. After a brief partnership with classmate Sydney King in 1946, Cuyjet opened the Judimar School of Dance, which offered classes in ballet, Afro-Caribbean dance, modern dance, tap, jazz, social dance, folk dance, children's dance, and acrobatics. Cuyjet's major objectives were twofold: the first was to make dancers and the second was to provide dance preparation to all youth as a vehicle for social, cultural, intellectual, and physical development. Some of Judimar's former students include Judith Jamison, Arthur Hall, Joan Myers Brown, John Jones, Elmer Ball, Donna Lowe Warren, Delores Browne, Donna Lowe, Melva China White, Tamara Guillebeaux, and China White.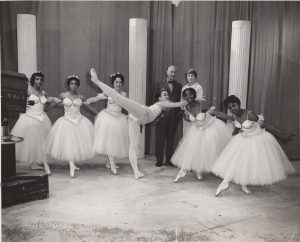 ---
Frances Taylor Davis performs with the Paris Opera Ballet
Frances Taylor Davis became the first Black ballerina to perform with the Paris Opera Ballet.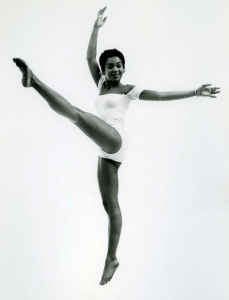 Katherine Dunham offered Frances Taylor a scholarship to study dance at the Katherine Dunham Company. Taylor toured with the dance troupe in Europe and South America.
During her travels, she was recruited for a special presentation to perform with the Paris Opera Ballet, becoming the first African American to be invited to perform with the ballet company. Taylor received rave reviews from the press for her performances in Paris.
---
Other Happenings in 1948
Ballet/Dance History
Maudelle Bass, former member of Lester Horton Dance Group and the Negro Unit of Ballet Theatre, opens a dance school in Los Angeles.
Katherine Dunham Dance Company debuts in London.
American History
Mar 8: McCollum v. Board of Education—Supreme Court rules that religious teachings in schools violates the US Constitution.
Apr 14: NYC Subway fare doubles from 5 cents to 10 cents.
Jun 11: Albert I is the first monkey to be launched into space.
Nov 2: Harry S. Truman wins presidential election for his second term.
World History
Jan 1: Italy institutes their constitution.
Jan 30: Mahatma Gandhi is assassinated just days after ending his final fast for peace, which lasted six days.
Jun 18: United Nations Commission of Human Rights officially declares all human ownership and slavery illegal by the International Declaration of Human Rights.
Sept 14: UN Headquarters in NYC groundbreaking ceremony.
Arts & Science
James Taylor, Billy Crystal, Andrew Lloyd Webber, Grace Jones, Nell Carter, Olivia Newton-John, James Avery, Samuel L. Jackson, and Donna Summer are born.
Mar 10: Ronald Colman, Rosalind Russell, and Gentleman's Agreement win at the fifth Golden Globes.
Apr 7: World Health Organization is founded by the United Nations.
Sept 25: Alfred Hitchcock's first color film Rope, starring James Stewart, is released in theaters. It was banned in many cities for homosexual subtext.
Sept 29: Laurence Olivier's Hamlet is released in theaters.
Human & Civil Rights
Jan 12: Supreme Court unanimously rules in favor of Ada Louis Sipuel in Sipuel v. Board of Regents to allow her to attend law school at the University of Oklahoma after being denied admission because of the color of her skin. The official ruling dictates that state of Oklahoma law schools must grant admission to qualified Black students.
Jan 26: Racial segregation ends in the US Armed Forces as per Executive Order 9981.
Feb 12: Nancy Leftenant becomes the first Black woman nurse for the Army.
May 1: Idaho Senator,Glenn Taylor is arrested for trying to go through a door marked "For Negroes."
May 28: John E. Rudder becomes the first Black officer commissioned in the US Marine Corps.
Sports
Jun 25: Joe Louis is named the heavyweight boxing champion after he KOs Jersey Joe.
Jul 29: The 14th Summer Olympics open in London.
Aug 16: Babe Ruth dies.
Oct 3: NFL becomes first sport to be televised.