Chip Coleman
The Washington Ballet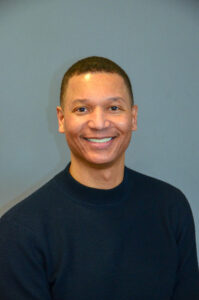 Chip Coleman received his Bachelors in Biology from Dartmouth College. After college, Coleman joined The Washington Ballet, where he danced professionally for 14 years. He then danced with The Washington National Opera for three years.
During his tenure at The Washington Ballet, Coleman was cited in The New York Times as "dancing with strong resilience" in Graham Lustig's Evening. His role in Val Caniparoli's Bird's Nest was called "explosive" by The Washington Post. Dance Magazine lauded Coleman for his "smooth partnering" in The Washington Ballet's "7×7: Love" program. Other notable performances included Lynn Cote's Interlacing and the role of Max's Mama in Septime Webre's story ballet Where the Wild Things Are. As a member of The Washington Ballet, Coleman also performed in Cynthia Newport's 2004 documentary Dance Cuba: Dreams of Flight.
Currently, Coleman is a Nutritional Therapy Consultant, Certified Polestar Pilates trainer, and fitness instructor. His work includes teaching Pilates and fitness classes as well as nutrition workshops for dancers.
Sources:
Meet Your Team, Body Dynamics Inc.
The Washington Ballet, Jazzing Up Its Act, The Washington Post
Dance Review: Some Visitors From Washington, The New York Times
Aspects of Cuba, Dance View Times
Where the Wild Things Are @ The Washington Ballet, DCist
The Washington Ballet meets challenge of three premieres, NY Daily News