Sylvester Campbell and Capitol Ballet
Sylvester Campbell is one of many prominent alumni of the Capitol Ballet Company. He received his initial training as a dancer from the Jones-Haywood School at the age of eleven, and went on to achieve international fame as the Premier Danseur of the Royale Netherlands Ballet. Through the years, he would return to Washington D.C. frequently to appear as a guest artist with the Capitol Ballet. In the mid-1970s, he joined the company as lead dancer and associate director, although he still made guest appearances with companies overseas.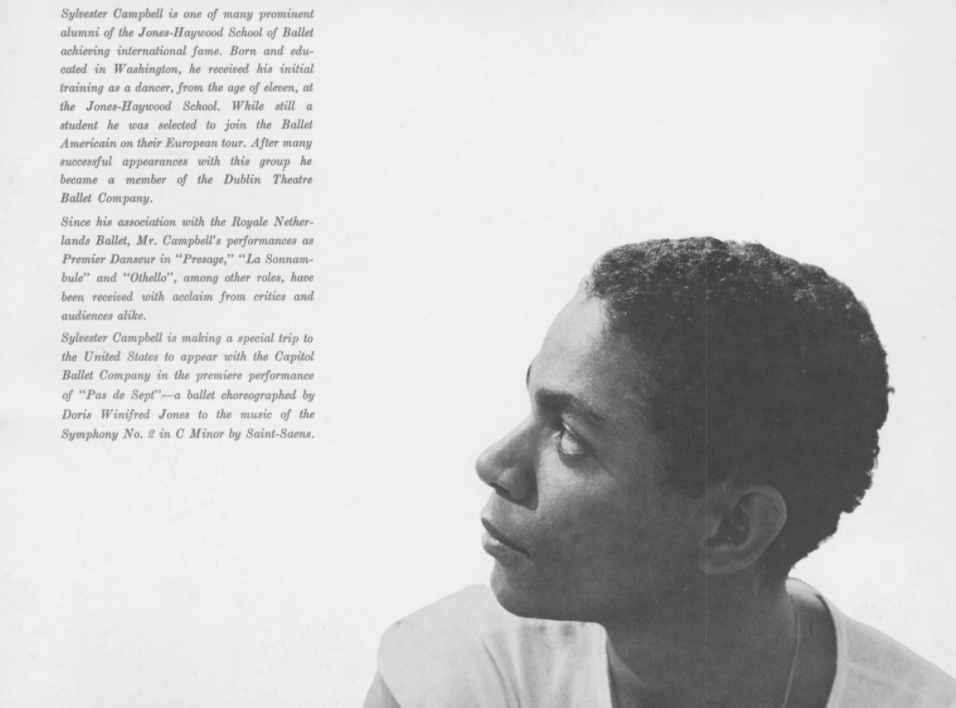 More about Sylvester Campbell

Born in Oklahoma in 1938, Sylvester Campbell trained at Jones-Haywood in Washington DC and School of American Ballet in New York. He became a member of New York Negro Ballet in 1957 and after the company folded, the Het Netherlands Ballet (now Dutch National Ballet) in 1960. Campbell was a principal dancer with the Royal Winnipeg Ballet from 1972-1975. Regarding Campbell, Raven Wilkinson, who danced with him at the Dutch National Ballet, said, "I regret that he was not seen in the United States as a dancer because there was living proof of a danseur noble no matter what color, and he was amazing." Campbell returned to the United States because he missed his home. In 1977, he won a prize at Moscow's International Ballet Competition. He was the director of the dance Department of the Baltimore School for the Arts for 15 years after his dance career. He died in Baltimore in 1997 from respiratory failure.
Sources:
Sylvester Campbell, 59, a Pioneer Among Black Classical Dancers, The New York Times
Sylvester Campbell, acclaimed ballet dancer, 59, The Baltimore Sun
Capitol Ballet Guild, Incorporated, Gerald R. Ford Presidential Library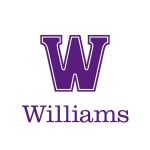 Alisha Naidu