Negro Unit and Lena Horne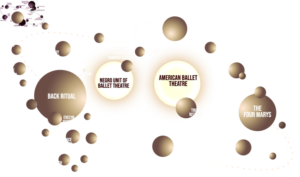 Lena Horne was not a member of the Negro Unit of Ballet Theatre, but she interacted with several members of the company throughout her training and career.
Anne Jones, a member of Ballet Theatre's Negro Unit, ran a dance school school before, during, and after her performance career. It is unknown if Horne was a pupil of Jones, but she did train at the Harlem school. 
Lawaune Kennard—a member of Ballet Theatre's Negro Unit and the Negro Dance Company—appeared alongside the Katherine Dunham Company in the 1940 Broadway production and the 1943 film Cabin in the Sky. Kennard was a member of Dunham's company from 1940 to 1945. She was cast as a "Specialty Dancer" in the movie and her co-stars include her husband Rex Ingram, Louis Armstrong, and Lena Horne, who plays Georgia Brown. Cabin in the Sky features an all-Black cast and tells the story of Little Joe, who must resist Horne's character and other temptations after earning a chance at redemption.
In 1939, Horne appeared in the Broadway production Lew Leslie's Blackbirds alongside several members of the Negro Unit. Her co-stars were Muriel Cook, Edith Hurd, Edith Ross, and Lavinia Williams who all performed as a part of Von Grona's Swing Ballet. The production ran from February 11 to February 18 at the Hudson Theatre on West 44th Street, produced by Lew Leslie, with lyrics by Johnny Mercer and choreography by Rube Bloom. 
Sources:
Cabin in the Sky, IMDb
Cabin in the Sky, Wikipedia
Lew Leslie's Blackbirds of 1939, Playbill
Maher, Erin K. "Ballet, Race, and Agnes de Mille's Black Ritual." The Musical Quarterly, vol. 97, no. 3, Fall 2014, pp. 390-428.
More about Lena Horne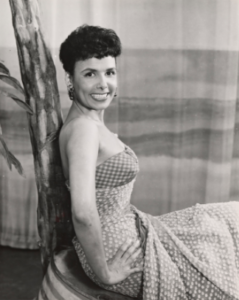 Hollywood actress and civil rights activist Lena Horne was born in Brooklyn in 1917.  At the age of 16, she was hired as a dancer at Harlem's Cotton Club. After five years of performing and touring in and around New York, she was scouted by a Hollywood agent. Although she initially played bit roles, she eventually debuted in an MGM film. In 1942, Horne signed a long-term contract with the studio, becoming the first African-American to do so. Included in her contract were conditions barring the studio from casting her in the stereotypical African American roles of the maid, butler, and African native. Despite these stipulations, Horne only played characters who were integral to the plot in two films, Cabin in the Sky and Stormy Weather. Both films, released in 1943, showcased an African American cast.
Horne's career, cramped by racial prejudices, was obstructed by political ones in the 1950s. Marked as a communist sympathizer, Horne was blacklisted and barred from performing on television or in movies. Unable to star on the screen, Horne returned to the stage. 
By the 1960s, McCarthyism was on the decline, and Horne once again captured the public's attention, performing in television programs and participating in Civil Rights activism. She took part in the march on Washington in 1963, and sang at rallies and protests across the country with the National Council for Negro Women. Additionally, she worked with Eleanor Roosevelt in an endeavor to pass anti-lynching laws. 
Her renowned solo show, Lena Horne: The Lady and Her Music, detailing Horne's life and career, opened to great critical acclaim on Broadway in 1981. Following its success, Horne cut back on performing. She died in 2010.
Sources:
Lena Horne Biography | American Masters, PBS
Lena Horne Biography, notablebiographies.com
Who Wouldn't Want Some Face Time With Lena Horne by Jeff Campagna, Smithsonian Magazine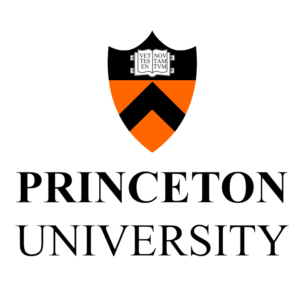 Leila Abou-Jaoude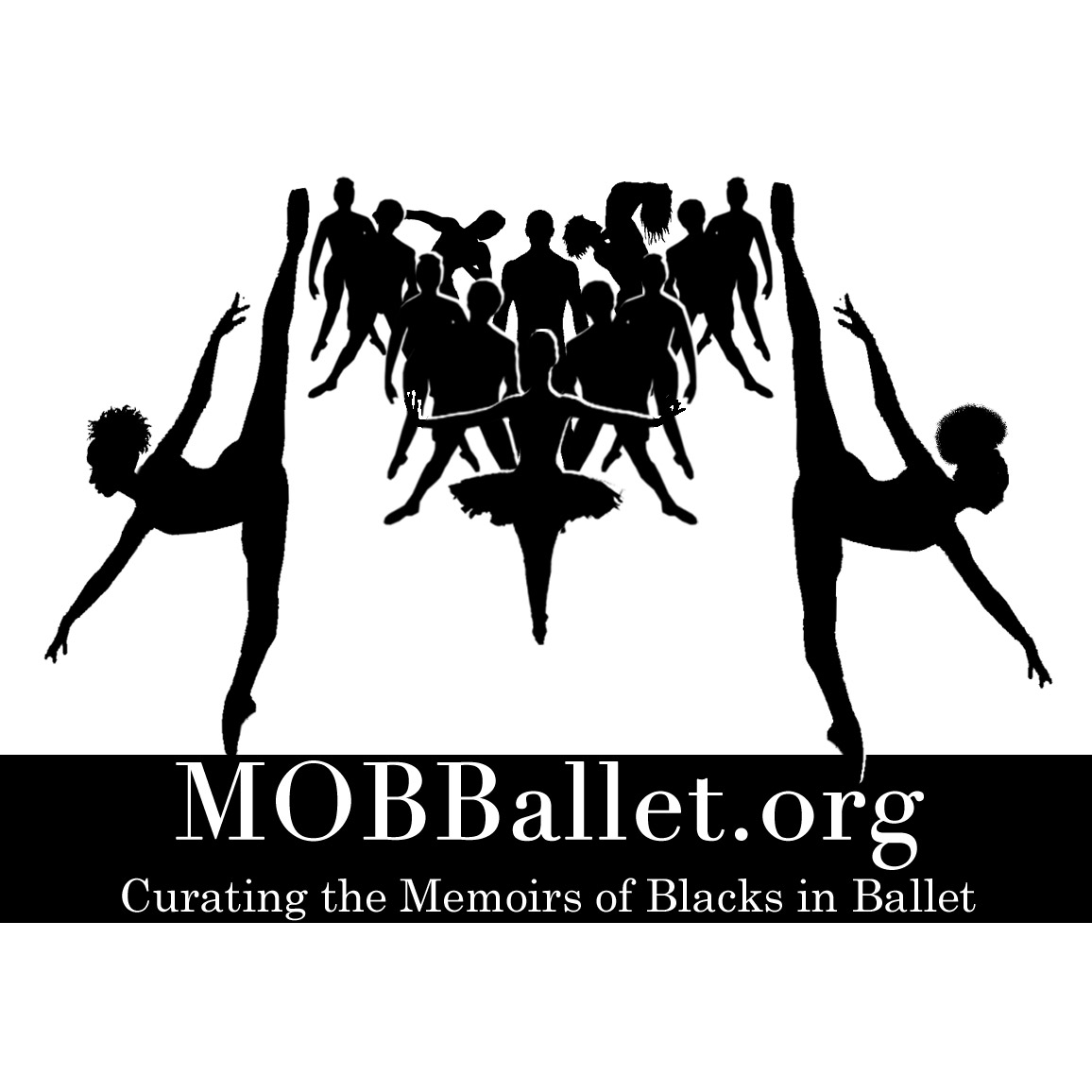 Madeline Crawford