Virginia Johnson
Dance Theatre of Harlem: Principal, Artistic Director
National Ballet of Washington
Capitol Ballet: Guest Artist (1968-1969)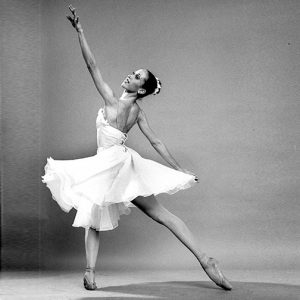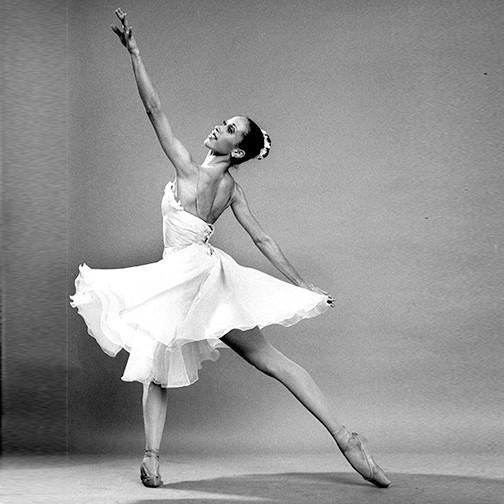 Virginia Johnson was a founding member of Dance Theatre of Harlem. Born in Washington DC, Johnson graduated from the Academy of the Washington School of Ballet. She briefly attended the School of the Arts at New York University as a University Scholar before joining DTH in 1969. During her 28 years with the company, she performed most of the repertoire, with principal roles in Concerto Barocco, Allegro Brillante, Agon, A Streetcar Named Desire, Fall River Legend, Swan Lake, Giselle, Voluntaries, and Les Biches, among others.
Three DTH productions in which she danced leading roles were recorded for broadcast: A Streetcar Named Desire for Dance in America on PBS; Creole Giselle, which was the first full-length ballet broadcast on NBC; and Fall River Legend, which won a cable ACE award from the Bravo Network. In addition, she was included in two acclaimed television dance series, Margot Fonteyn's The Magic of Dance and Natalia Makarova's Ballerina.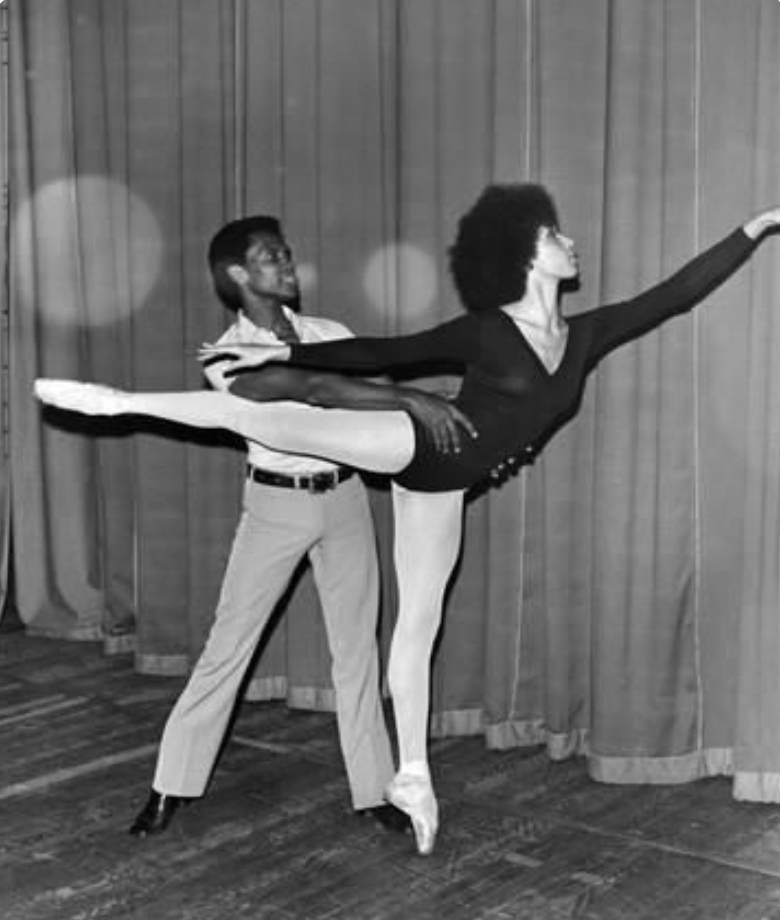 Her choreographic credits include the television film Ancient Voices of Children, in which she danced and an early, self-produced solo concert for Rae Metzger's Concert Socials. Later choreographic works include ballets created for Goucher College, Dancers Respond to AIDS, the Second Annual Harlem Festival of the Arts, Thelma Hill Performing Arts Center, and Marymount Manhattan College, where she was also an adjunct professor. The latter two projects were an outgrowth of Dancers Making Dances, a collaborative choreographic project with former DTH colleagues, Judy Tyrus and Melanie Person.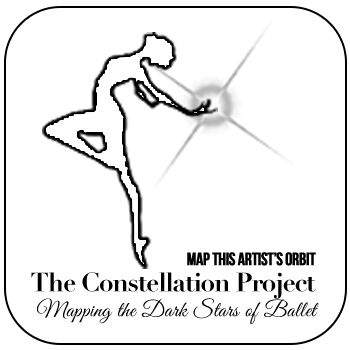 While still performing, her interest in journalism led her to Fordham University, where she pursued a degree in communications. After retiring from performing, she founded Pointe Magazine and was editor-in-chief from 2000-2009. The popular publication helps dancers prepare for the professional ballet world, developing educational seminars and lectures on health and wellness for dancers, auditions, and professional preparation.
Her honors include a Young Achiever Award from the National Council of Women, Outstanding Young Woman of America, the Dance Magazine Award, a Pen and Brush Achievement Award from the Washington Performing Arts Society's 2008-2009, Pola Nirenska Lifetime Achievement Award, and the 2009 Martha Hill Fund Mid-Career Award. Highlights of her guest appearances include a tour of Australia with Stars of World Ballet; several appearances at various International Festivals of Dance in Havana, Cuba; and with the Royal Ballet at The Royal Opera House in London. Her commitment to community service is maintained through volunteer assignments with New York Cares.
Source:
Virginia Johnson, Dance Theatre of Harlem
See also:
New Leader for Harlem Dance Theater, The New York Times
Virginia Johnson – Artistic Director, Dance Theatre of Harlem, Dance Tabs
Virginia Johnson Choreographing Dance Theatre of Harlem's Rebirth, The Washington Post
Does Ballet Have a Color?, Huffington Post
#TBT Virginia Johnson in "Creole Giselle" (1987), Pointe Magazine
Video links:
Virginia Johnson in Creole Giselle
Giselle's Mad Scene Virginia Johnson
Virginia Johnson… Lizzie, Blanche…
Misty Copeland & Virginia Johnson talk about Black Ballerinas │Jacob's Pillow Dance
Social media:
Twitter @vjohnsondth
Capitol Ballet and Virginia Johnson
While a member of the National Ballet of Washington, Virginia Johnson also performed as a guest artist with the Capitol Ballet. On May 31, 1968, Johnson and Llanchie Stevenson appeared in Doris Jones' Pocahontas. On June 27, 1969, she again appeared in Jones' choreography: Color and Ebony Concerto with members of Capitol Ballet. 
Sources:
The Washington Post, 30th May 1968, p. C6
The Washington Post, 30th June 1969, p. B8