Judy Tyrus
Oakland Ballet
Richmond Ballet
Dance Theatre of Harlem (1977-1999)
Royal Ballet: Guest
New Jersey Ballet: Guest
Birmingham Royal Ballet: Guest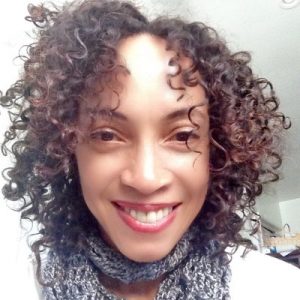 Born in Oakland, California, Judy Tyrus danced with Richmond and Oakland Ballet before joining Dance Theatre of Harlem in 1977. She appeared as a principal dancer with DTH from 1977-1999, traveling the world to critical acclaim. She also appeared as a guest artist with companies including The Royal Ballet, New Jersey Ballet, and Birmingham Royal Ballet.
In 2009, to celebrate DTH's 40th anniversary, Tyrus co-curated Dance Theatre of Harlem:
40 Years of Firsts with Barbara Cohen-Stratyner at the New York Public Library for the
Performing Arts. Built to travel, 40 Years of Firsts was installed at the California African
American Museum, Charles H. Wright Museum in Detroit, and the National Museum of
Dance, to name a few. In total, over 105,000 visitors in 11 museums experienced 40
Years of Firsts between 2009 and 2018.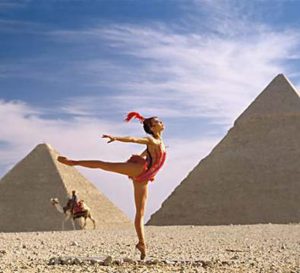 In 2011 the Dance Heritage Coalition (DHC) selected Dance Theatre of Harlem as one of seven companies to receive assistance with preserving and improving their archive under a grant from the Andrew W. Mellon Foundation. Tyrus has worked with fellows from the DHC to create complete inventories of DTH's vast audio/visual collections.
Tyrus has served as the project lead on materials that were presented to the Smithsonian's National Museum of African American Arts and Culture, which opened in September 2016. Dance Theatre of Harlem was featured in "Taking the Stage," a section of the inaugural exhibition that highlights Dance Theatre of Harlem's Founder Arthur Mitchell and their popular ballet Creole Giselle.
Tyrus also curated the exhibition Harlem? Harlem! Dance Theatre of Harlem 1969-2010
for the Museum of Arts and Culture in New Rochelle, NY.
Tyrus is exhibition curator/archivist at Dance Theatre of Harlem (DTH) and was adjunct professor of dance at Marymount Manhattan College, NYC from 2000-2015.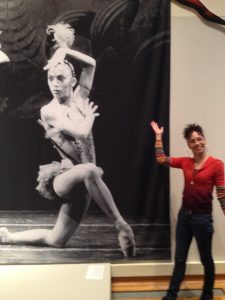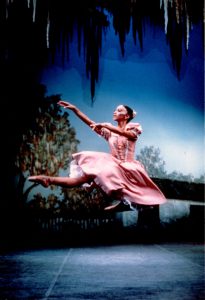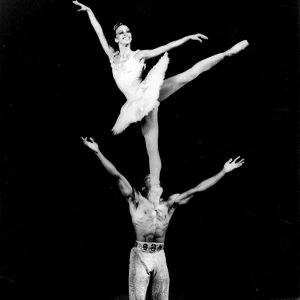 See also:
The Dance: Lichine by Harlem, The New York Times
Ballet: Harlem Dance Troupe, The New York Times
Dance: Harlem Troupe Changes 3 of its Casts
Harlem's Dazzling, Diverse Ballet, The Washington Post
Review/Ballet: A Giselle Set in Louisiana, The New York Times
Dance in Review, The New York Times
Dance Review; Cool and Emotionally Lethal, The New York Times
Dance Review; Balanchine Purity in a Harlem Mode, The New York Times
Dance Theatre of Harlem: 40 Years of Firsts:
Dance Theatre of Harlem: 40 Years of Firsts (video)
Legendary Dance Theatre of Harlem's 40-Year History Traced in Exhibition at The New York Public Library for the Performing Arts, New York Public Library
Dance Theatre of Harlem archive:
Putting the Dance Theatre of Harlem Archives Back Together
Social media:
LinkedIn Judy Tyrus