Samuel Smalls
Dance Theatre of Harlem
Nanette Bearden Contemporary Dance Theater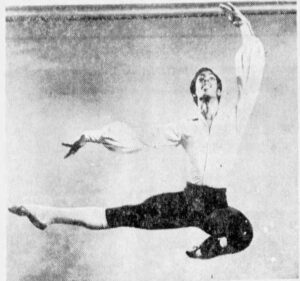 Samuel Smalls was one of the founding members of Dance Theatre of Harlem. He performed with the company in their first performance at Jacob's Pillow. 
Smalls' repertoire with the company included Arthur Mitchell's Ode to Otis (1969), Holberg Suite (1970), Rhythmetron (1970), Fun and Games, and Spiritual Suite (1970); Milko Sparemblek's Ancient Voices of Children (1973); Louis Johnson's Wings (1974); Walter Raines' After Corinth (1975); and William Dollar's The Combat (1975). He was featured in the PBS documentary Great Performances: Dance in America: Dance Theatre of Harlem.
Smalls also appeared with the Nanette Bearden Contemporary Dance Theater in 1991 and was recognized as a "standout" performer by The New York Times. He later served as the rehearsal director for the company for eight years and was honored by NBCDT the year after his death.
Smalls passed away in 1994.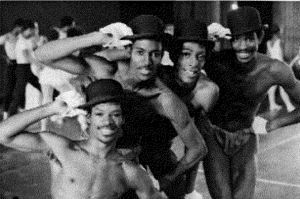 Sources:
Arthur Mitchell's Dance Theatre of Harlem, Jacob's Pillow
Ode to Otis Photo, Jacob's Pillow
Ballet in Black: Louis Johnson and African American Vernacular Humour in Ballet, Thomas F. Defrantz
Dance Theatre of Harlem's Repertory List, Columbia University Libraries
Great Performances: Dance in America: Dance Theatre of Harlem
Dance Theatre of Harlem at Home on Broadway, The New York Times
Dance: Between Promise and Success, The New York Times
Harlem Theater Will Dance Here, The Charlotte Observer Feb 11, 1973
Review/Dance; Bearden Company Offers 'Homage to Mary Lou', The New York Times
This weekend's abundance of music and dance, Amsterdam News
Ballet: Mitchell's Troupe, The New York Times
See also: