1970
Sylvester Campbell leaves the Dutch National Ballet
In 1970, Sylvester Campbell left the Dutch National Ballet, where he frequently performed lead roles, after 10 years with the company.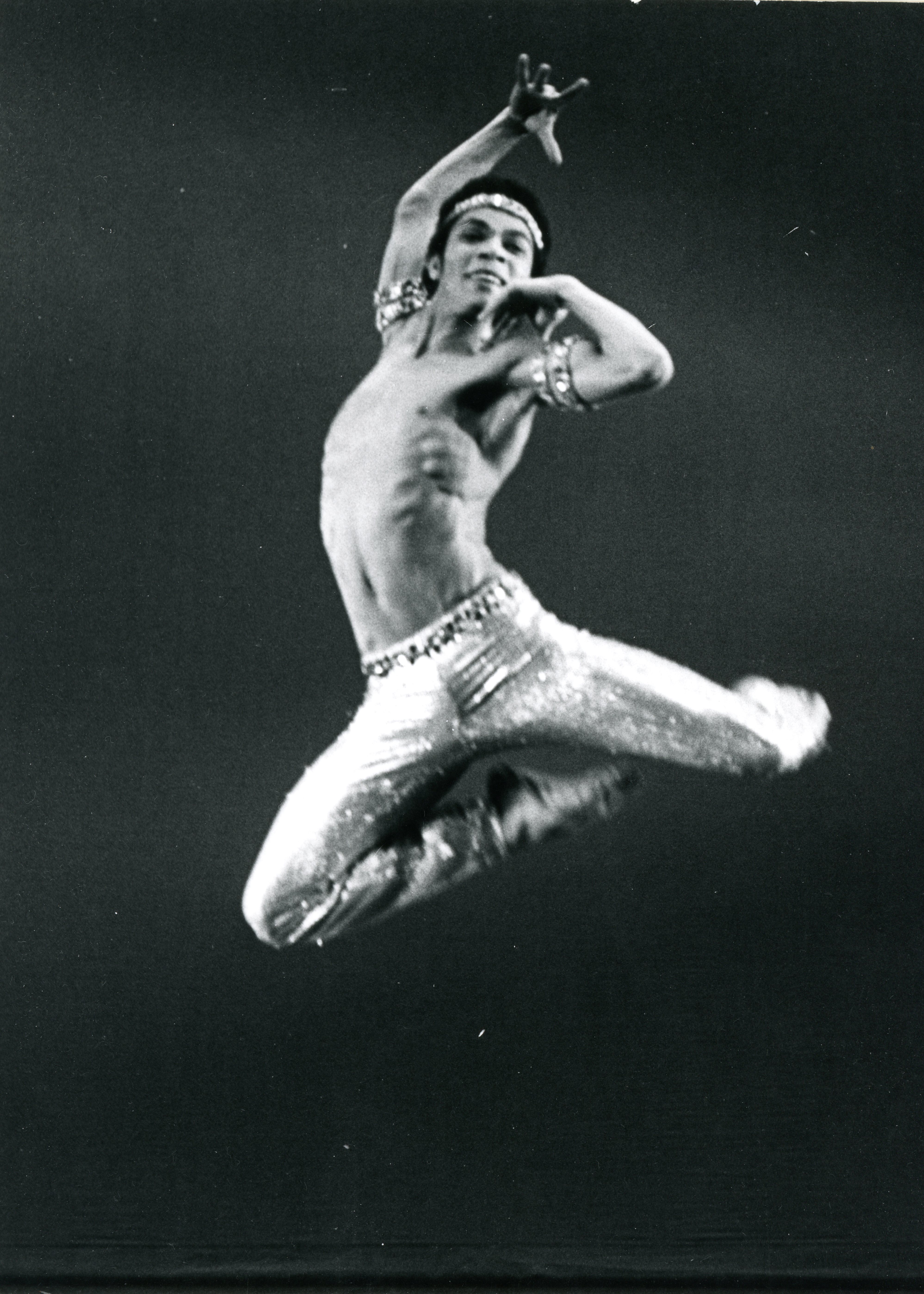 After performing with the Dutch National Ballet for 10 years, Sylvester Campbell left in 1970. He also encouraged fellow dancer Raven Wilkinson to join the company in 1967.
---
Dance Theatre of Harlem debuts at Jacob's Pillow

Dance Theatre of Harlem made its first public appearance at Jacob's Pillow in 1970, just one year after it was founded and prior to its New York debut. Founded by Arthur Mitchell and Karel Shook in 1969, DTH was established to create a new vision of ballet.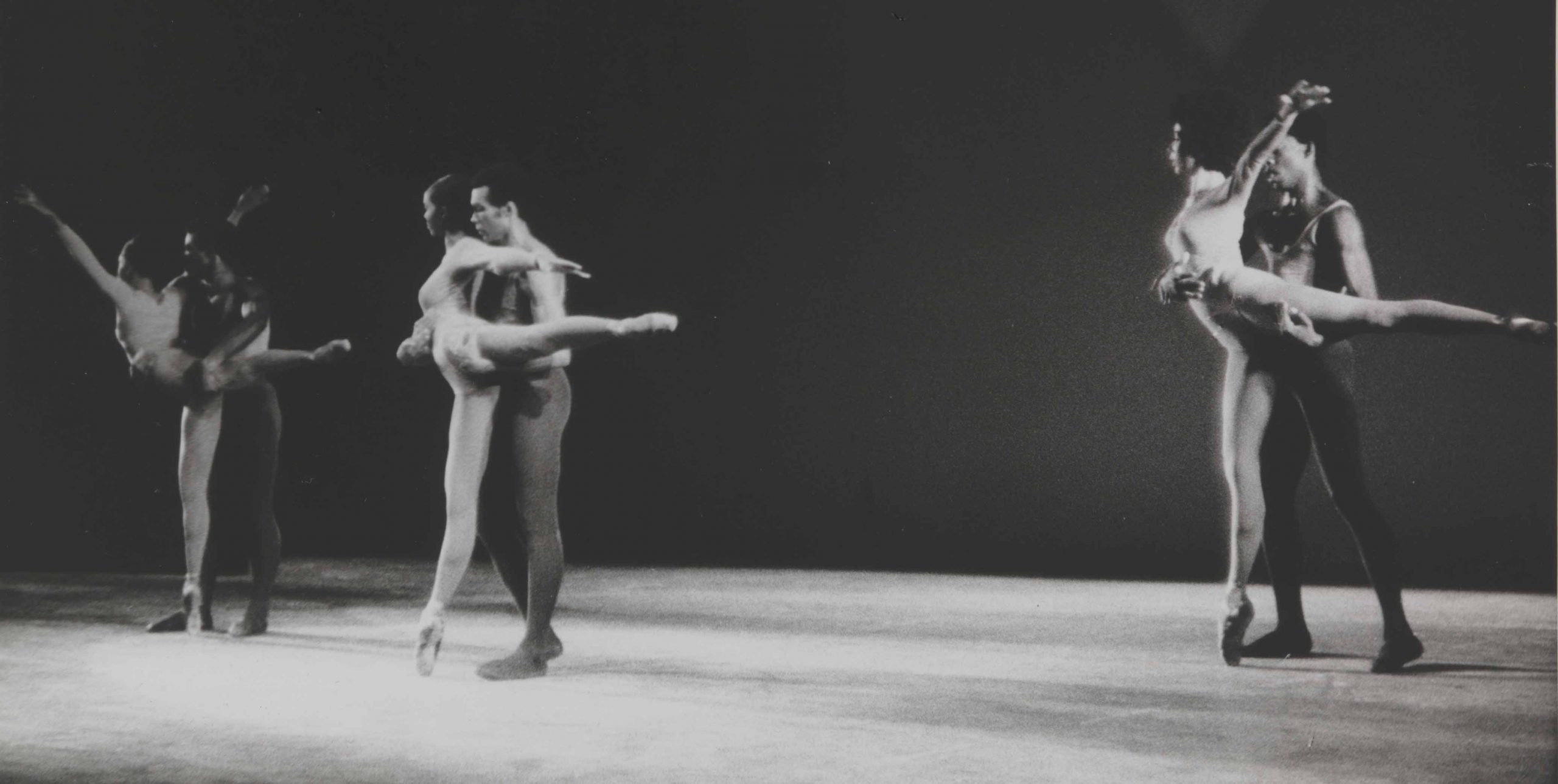 Dance Theatre of Harlem's debut performance at Jacob's Pillow was choreographed in its entirety by Arthur Mitchell. Programs were designed to showcase the dancers' technical facility, de-emphasize their weaknesses, and create an artistic profile that reflected Mitchell's idea of a total dancer, an idea perhaps shaped by his own stylistically diverse roots, which included neoclassical, modern, and ethnic elements. Anna Kisselgoff wrote in the New York Times, "No young company has made such progress in so short a time. Its potentialities are already evident…. With a broader repertory and increased professionalism, it could…also become a major American ballet company."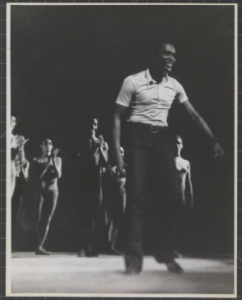 The repertoire included: Holberg Suite (styled in the vain of Balanchine), Biosfera (an abstract version of an African ritual), Ode to Otis (a pas de quatre set to Otis Redding's "Sitting By the Dock of the Bay"), and Rhythmetron (minimalistic in nature and set to atonal score composed by Afro Cuban musician and conductor Tania Leon).
The cast included: Virginia Johnson, Clover Mathis, Lydia Abarca, Gayle McKinney, Roslyn Sampson, Llanchie Stevenson, Cassandra Phifer, Walter Raines, William Scott, Sheila Rohan, Ronald Perry, Gerald Banks, Samuel Smalls, Derek Williams, Lazar Dano, Pamela Jones, Olinda Davis, Patricia Ricketts, Susan Lovelle, Alfonso Prothro, Rodney Swan, Ronda Sampson, and Edward Moore.
---
Other Happenings in 1970
Feb 6: Dame Margot Fonteyn and Richard Cragun appeared with Boston Ballet in Les Sylphides.
Alvin Ailey choreographed The River for American Ballet Theatre.
Jean-Pierre Bonnefoux, Peter Martins, and Helgi Tomasson joined New York City Ballet as principal dancers.
Louis Johnson choreographed the Broadway musical Purlie, starring George Faison and Debbie Allen.
Alvin Ailey is awarded the Gold Star for Best Modern Dance Company and Best Modern Dance Choreographer at the 1970 International Dance Festival.
American History
Mar 1: The US bans commercial whale hunting.
Mar 12: The US lowers the voting age from 21 to 18.
May 4: Four students were killed at Kent State University while protesting the Vietnam War by the Ohio National Guard.
World History
Jan 15: Muammar Gaddafi becomes Premier of Libya.
Feb 11: Japan becomes the fourth country to launch a satellite into orbit.
Jun 4: Tonga declares independence from the UK.
Arts & Sciences
Jan 25: The film M*A*S*H premieres.
Feb 21: The Jackson 5 make their television debut on American Bandstand.
Feb 23: NAACP sponsored an all-star tribute to Duke Ellington, at Madison Square Garden. Acclaimed artists, Stevie Wonder, Peggy Lee, the Modern Jazz Quartet, Richie Havens, Roberta Flack, and the youth choral group Voices of East Harlem contributed to the celebration.
Mar 30: Miles Davis releases "Bitches Brew" album.
Jun 3: First artificial gene is synthesized.
Jun 23: PBS starts broadcasting.
Jun 9: Bob Dylan receives honorary Doctorate of Music from Princeton University.
Jun 17: Polaroid Camera is patented by Edwin Land.
Sept 19: The Mary Tyler Moore Show premiers on CBS.
Nov 17: Douglas Engelbart receives a patent for the computer mouse.
Human & Civil Rights
May 14: Two students are killed by police in a racial disturbance at Jackson State University in Mississippi.
Charles Gordone is the first African American playwright to win a Pulitzer Prize for his play No Place to be Somebody.
Sports
Jan 17: Willie Mays is named Player of the Decade for the 1960s.
May 12: Ernie Banks hits 500th home run.
May 17: Hank Aaron becomes ninth player to hit 3,000 hits.
Sept 23: First NYC Marathon is held; Gary Muhrcke wins at 2:31:39.