Marion Cuyjet and Judith Jamison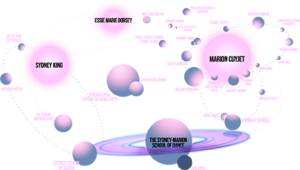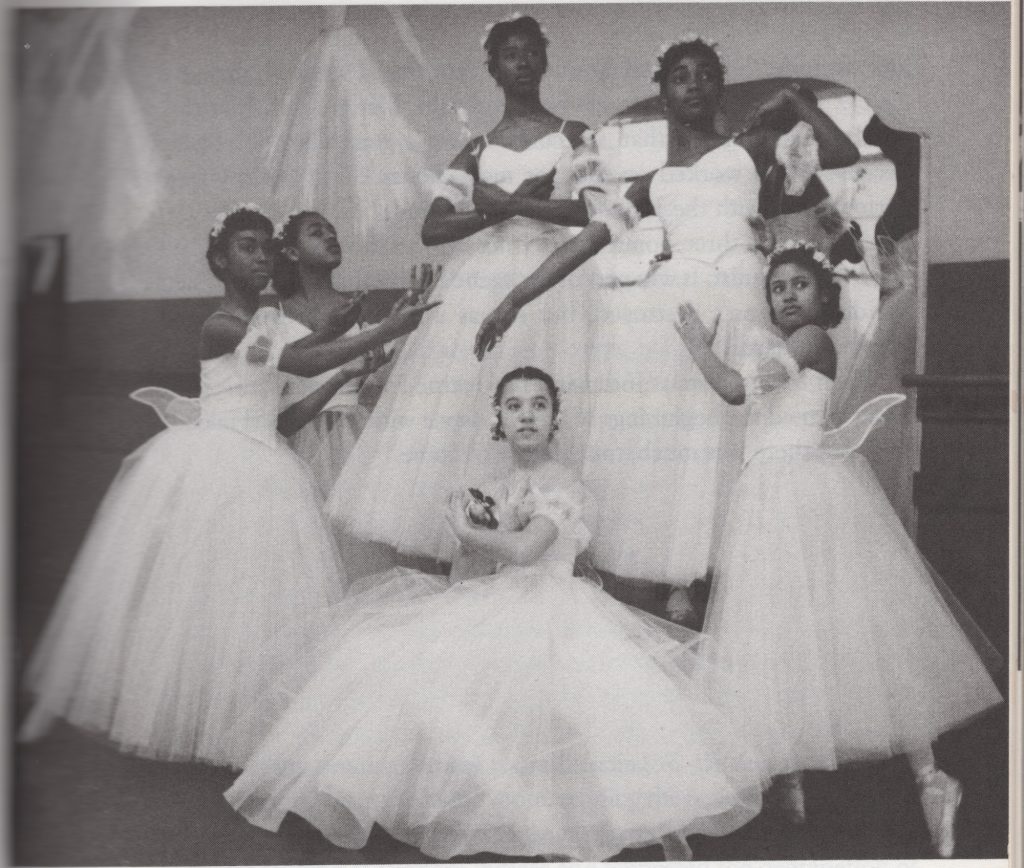 Judith Jamison's dance education began when her mother, Tessie Belle, took the six-year-old downtown to 1310 Walnut Street, where Marion Cuyjet's Judimar School of Dance was located.
Although she was still young, Jamison looked older and had natural facilities, compelling John Hines (a ballet teacher at Judimar) to put her with the nine-year-olds. Cuyjet objected, instead placing her at the level of her knowledge, and trained her following the standard progression. Jamison made certain that she had copies of the terminology papers so that she was learning the vocabulary as well as the steps. Jamison recalls learning ballet terminology:
We listened to her, I think we had little books. We had to write things down. I don't know if we had tests, but my ballet vocabulary is still pretty fabulous. So fabulous that when I started touring in France the people thought I spoke French.
For her first two years at Judimar, Jamison solely studied ballet and flourished under the tutelage of the Judimar faculty. Delores Browne, a protege of Cuyjet and one of the most notable Blacks in ballet, was one of her teachers. Cuyjet had a system whereby older students would (under her supervision) teach the younger students. A 17-year-old Browne would later go on to study at the School of American Ballet and dance with the Philadelphia Ballet Guild as well as the New York Negro Ballet:
Dolores Browne, as a teacher, was another disciplinarian. She learned from Marion Cuyjet. Dolores carried herself the way a ballerina carries herself. That was my image that I could see every time I went to class. The straightness of her back, the pride of her carriage, the way she walked, the way her pointe shoes were tied, the way she carried herself when she was teaching us, with pride. And she knew what she was talking about. She knew how to correct us. She knew how to keep us in line, gently.
Jamison too would become a student teacher at age 14. She quickly found that Cuyjet's high standards and demand for serious study had rubbed off on her. She was so strict and her standards so high that it was almost impossible for her students to learn. She had taken everything that Cujyet was teaching to heart; there was a seriousness in study that was required.
This seriousness was already present in Jamison from a young age, only intensified with the influence of her mother, Cuyjet, and teachers like Hines and Browne. She had an incredible amount of facility—long legs and arms, flexibility, nice feet, and a natural athleticism.
The discipline and structure of ballet prepared her to embrace the structure of the Horton Technique. Cuyjet and the Judimar School instilled within her the work ethic and respect for the studio, which Cuyjet called "holy space." The fearlessness of her first ballet teacher taught her not to be afraid to grab life and opportunities with both hands and drink it in.
After 11 years at Judimar, Jamison graduated high school and enrolled at Fisk University.
Source:

More about Judith Jamison
Judith Jamison's dance education made her well-situated to become an icon of the dance world. In 1965, Jamison joined Alvin Ailey American Dance Theater, where she originated many notable roles in Ailey's pieces and of which she became artistic director in 1989. She performed as a guest artist internationally, choreographed numerous works, and is the recipient of major awards including a Kennedy Center Honor and a National Medal of the Arts, to name just a few of her countless accomplishments.
Regarding the history of Blacks in ballet, Jamison has said:
I think it's important that Black ballet history is told. There are so many unsung, un-danced stories that we don't know about. It's part of our history, and our history has always been so distorted, as if we weren't there or if we were there, something else was going on. It's totally important to not have your history distorted, not have it twisted, not have it ignored, eliminated, act like it didn't happen.
Although Jamison's place in history and in the canon of dance is secure, she is highly aware that for most Black dance artists (ballet and otherwise) this is not the case. When asked how she feels about the history of Blacks in ballet, she quotes an African proverb: "Until the story of the hunt is told by the lion, the tale of the hunt will always glorify the hunter."
Sources:
And Still They Rose: Judith Jamison, MoBBallet
"Revelations": Judith Jamison, Smithsonian
Judith Jamison, Alvin Ailey American Dance Theater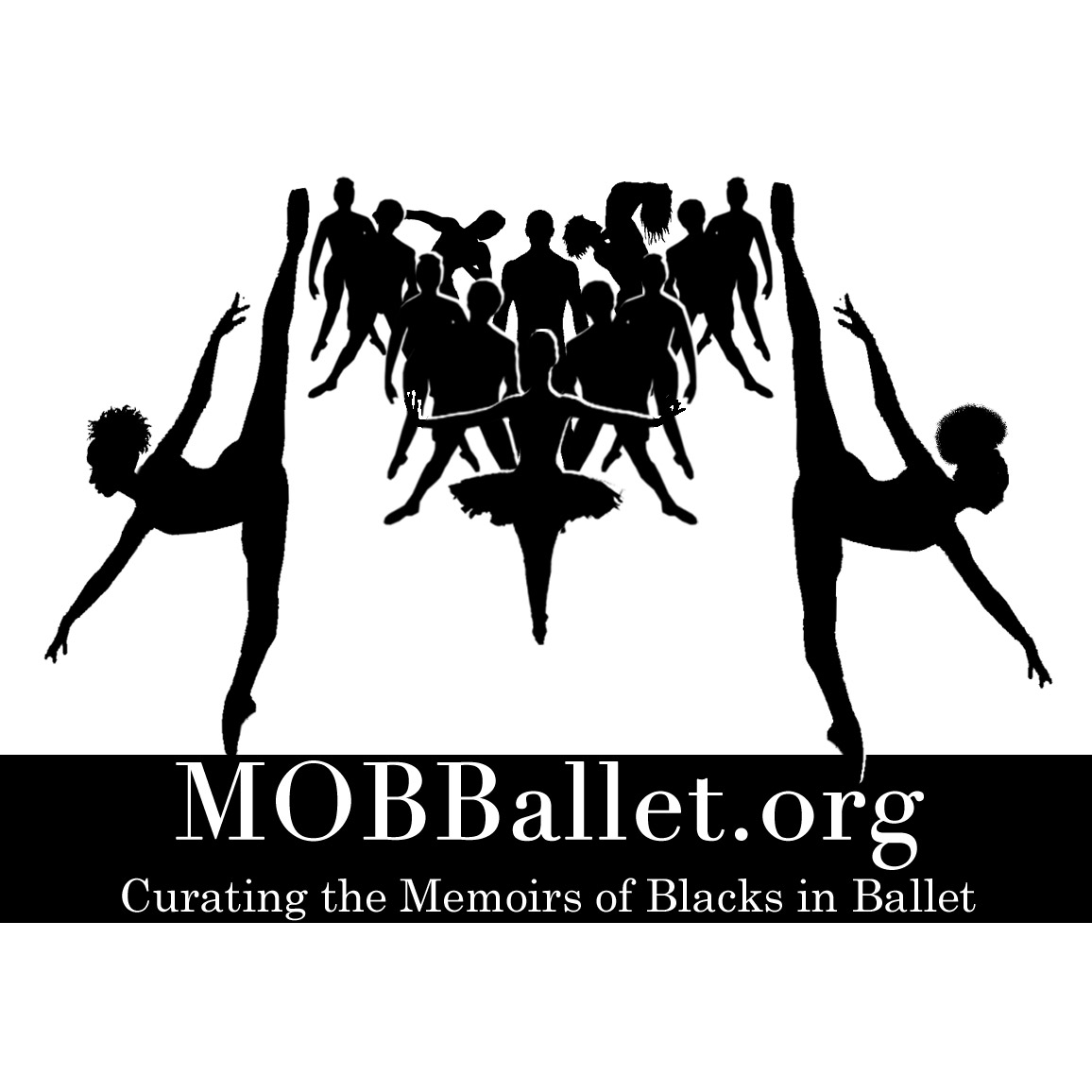 Written and/or compiled by Mad Crawford