Arthur Mitchell and School of American Ballet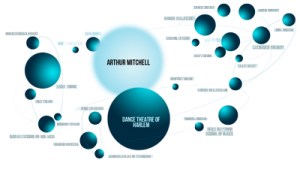 Arthur Mitchell was the first African American male dancer to join New York City Ballet from School of American Ballet. He was a favorite of George Balanchine, who co-founded and directed the company.
School of American Ballet and Betty Nichols
Betty Nichols was the first Black dancer at School of American Ballet in 1943. In a 2013 Ballet Review article, Nichols explained that she "thought there was considerable surprise, but the door was opened and that was it." In 1946, Nichols became a member of Balanchine's Ballet Society, an early iteration of New York City Ballet, and performed in Blackface with Talley Beatty, another Black dancer at Ballet Society.
School of American Ballet and Louis Johnson
Louis Johnson, a genre-crossing dancer and choreographer, was mentored by George Balanchine and Jerome Robbins. In 1952, he performed with the New York City Ballet in Jerome Robbins' Ballade, and Robbins created the role in Afternoon of the Faun for Johnson. However, Balanchine was not ready for a mixed-race pas de deux, so Johnson was not cast for the role.
School of American Ballet and Llanchie Stevenson
While Arthur Mitchell was a member of New York City Ballet, Llanchie Stevenson, a Black dancer previously at Alvin Ailey and Radio City Music Hall, auditioned for School of American Ballet and was accepted. She was not offered a role with NYCB, however, because Balanchine was not ready to have a woman of color in the company. Though Mitchell was in the company, a Black woman would, according to Balanchine, "break the corps line."
More about School of American Ballet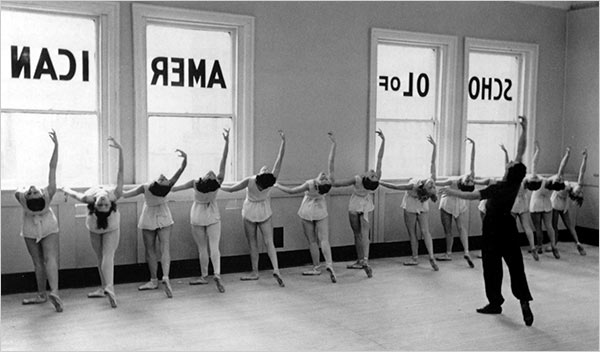 The School of American Ballet (SAB) is an American classical ballet school and is the associate school of the New York City Ballet, a ballet company based at the Lincoln Center for the Performing Arts in New York City. The school was founded by the renowned Russo-Georgian-born choreographer George Balanchine and philanthropists Lincoln Kirstein and Edward Warburg in 1934. The school trains students from the age of six, with professional vocational ballet training for students aged 11–18. Graduates of the school achieve employment with leading ballet companies worldwide and in the United States with New York City Ballet, American Ballet Theatre, Boston Ballet, San Francisco Ballet, Miami City Ballet, Pacific Northwest Ballet and Houston Ballet.
Sources:
School of American Ballet, Wikipedia
A Conversation with Betty Nichols, Ballet Review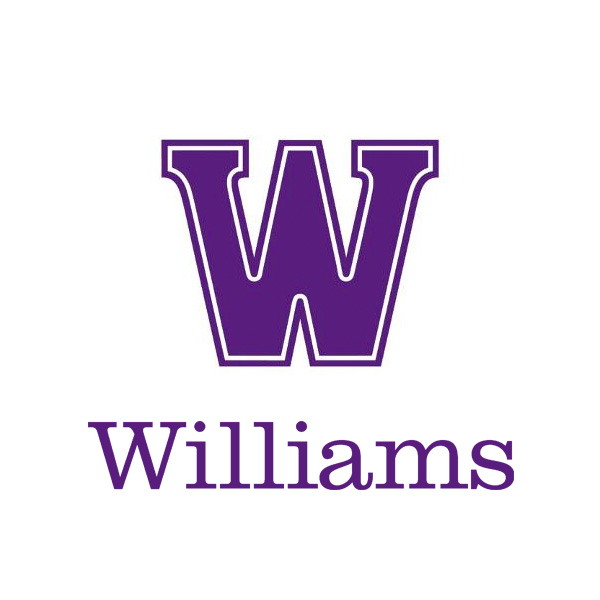 Aayushi Pramanik