Sylvester Campbell and the Royal Winnipeg Ballet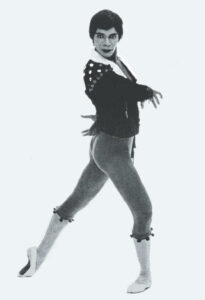 Sylvester Campbell first joined the Royal Winnipeg Ballet in 1972 at the recommendation of Agnes De Mille to return to the states. He had been previously dancing and competing in Russia when he and his partner caught the eye of De Mille. She saw real talent in him and wanted his classical style to be seen in the US. He did not make it back to the States but rather joined the Royal Winnipeg Ballet under Director Arnold Spohr. Campbell danced as a principal dancer for the company from 1972 to 1975 and toured to Europe and South America. Campbell performed in pieces such as John Neumeier's The Nutcracker (with Violette Verdy), Jack Carter's Pas de Deux Romantique (with Marina Eglevsky), and Don Quixote. Campbell left the company in 1975 because he was very unhappy with the people and the dancers, feeling like an outcast among his peers.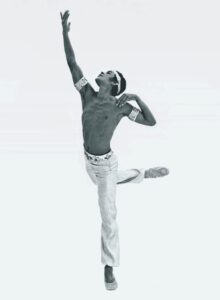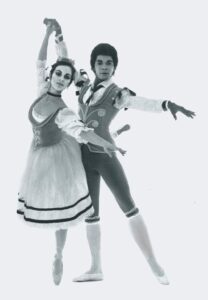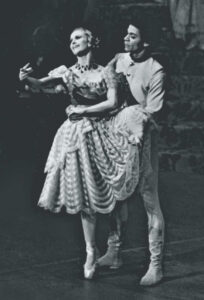 More about the Royal Winnipeg Ballet
The Royal Winnipeg Ballet was founded in 1939 by Gweneth Lloyd and Betty Farrally in Canada and remains the second oldest ballet company in North America and the oldest surviving company in Canada. The company began with Lloyd as the principal choreographer, Farrally as ballet mistress, and David Yeddea as stage and production manager. They started as a semiprofessional company that mostly produced short dances but came across financially hard times which caused them to reorganize into a professional company. After the reorganization and answering to a board of directors, Lloyd decided to resign and left Farrally to run the company on her own. In 1953, the company was granted special status to use the term "royal" in its title from the British Commonwealth.
Unfortunately, the following year, the company's facilities were destroyed in a fire leaving nothing behind but the dancers. During the reconstruction period, there was a series of choreographers and dancers coming and leaving the company. In 1958, the company fell in the hands of Arnold Spohr, who became director and led the company for the next 30 years. 
Sources:
Who We Are, Royal Winnipeg Ballet
Royal Winnipeg Ballet, Canadian Encyclopedia
Timeline: 1972, MoBBallet
Sylvester Campbell, LINES Ballet