February 21/2018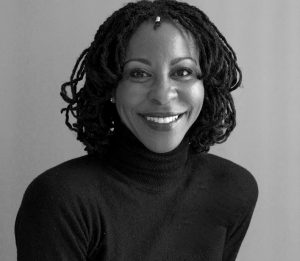 January was a bit of a wonderful whirlwind for MoBBallet, where last year we were very much focused on our digital mission, 2018 rushed in with our advocacy work picking up. We have many interesting and exciting irons in the fire and once we move them forward, we will happily share them with you. In the meantime to inspire our moving into the new year I wrote an article for my Dance Magazine column that addressed some of my hopes for what ballet might look like in the future, and how we can get there. A Radical Reimagining of Ballet 2018 asks us us not only looks at issues like race, sexism and sexual misconduct but challenges us to take them on by breaking with long held traditions that have come to define ballet but are not definitive of the form. Ballet is as mutable as everything else in the world, its aesthetic shift with the eras, we often forget that.
I received the invitation from Executive Directors Ellen Walker (Pacific Northwest Ballet) and Greg Cameron (Joffrey Ballet/Chicago) to address the Dance/ USA Managers Council Meeting,as diversity was one of the matters on their agenda. This was a convening of Executive Directors of dance companies (primarily ballet organizations) held on January 13th hosted by Alvin Ailey and its Executive Director Bennett Rink. It was nice to be in my old haunt, which has recently expanded – literally, they have added more studio and office space which is amazing! The organizations in attendance included: American Ballet Theater, New York City Ballet, San Francisco Ballet, Miami City Ballet, National Ballet of Canada, The Royal Ballet and Netherlands Dance Theater.
The subject of my session was: How to make the equation of Diversity and Inclusion = Equity? I thought it was an apropos question in light of where we are currently in this movement. I took the opportunity to present some of the concerns I have with aspects of the D&I programs such as: the conflation of Outreach programs with Diversity & Inclusion initiatives, and the difference between what they offer (exposure/access) and how that does or doesn't translate into creating professional ballet dancers of color. I addressed the economic focus of many "D&I" programs which has resulted in the ghettoization of initiatives. Where the majority of African American ballet dancers have come from a working to middle class backgrounds, yet most initiatives are directed toward communities of color which are economically challenged, communities that generally lack the ability to produce the support systems and demands (economic and familial) that are required in the making an professional dancer, which are the same as that of white students. We had a very intense conversation and the Directors showed an authentic willingness to seriously review their programs with the intent of making the necessary adjustments to increase efficacy.
In this Ezine we present a inspirational story from Dance Spirit which celebrates 10 up and coming MoBBsters who are presently on the stages around the country in ballet companies. On of which was India Bradley  who we interviewed last April when she was still a student at the School of American Ballet and just months away from receiving her apprenticeship. In the interview she sat with her mentor and "Dance Mom" Andrea Long Naidu and 3 other black ballet students and shared her experiences, hopes, and dreams. We are so happy to see her thriving in the early stages of her professional career.
Even though we are a bit tardy for Black History Month we are pleased to offer you Wendy Perron's Dance magazine article: What Wendy's Watching: Arthur Mitchell Blazes an International Trail which highlights the incredible exhibition Arthur Mitchell: Trailblazer at Columbia University's Wallach Gallery in Harlem (up until March 11th).
Finally in late January the International Association of Blacks in Dance held its 3rd Annual Ballet Audition for Women and the first Men's Audition in Los Angeles, CA. The conference was hosted by Lula Washington Dance Theatre and was action packed with classes, panels, auditions and performances. In this Ezine we bring you all the juicy highlights of the events. It was a success on many levels, there were over 60 offers made ranging from scholarships to contracts and our conversation with the representatives continued to deepen as has their
Last year with our Knight Foundation funding we were able to jump start our digital platform building out a large portion of our Timeline and Roll Call as well as presenting And Still They Rose: The Legacy of Black Philadelphians in Ballet, which thanks to our Digital Artist Director Natasha Hulme is absolutely gorgeous and now available on your mobile devices!