Guy (Ardie) Allison
First Negro Classic Ballet
New York Negro Ballet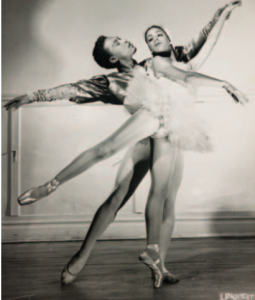 Guy (Ardie) Allison, a California native, was an original member of First Negro Classic Ballet and later the New York Negro Ballet. Allison trained under Joseph Rickard, Maria Nevelska, and Anatole Vilzak.
His repertoire with FNCB included Pagliacci (1952), Swan Lake pas de deux with Diana Levy, and Graham Johnson's Raisin' Cane. He also performed the Don Quixote pas de deux with Delores Browne and Louis Johnson's Waltze. Allison staged Sleeping Beauty pas de deux for New York Negro Ballet, which was performed in May 1959. Allison appeared with members of First Negro Classic Ballet in a publicity photo for Ebony Magazine in November 1953, and his film credits include Carmen Jones and several television shows. 
During his time with the company, Allison performed at the Redlands Bowl, The Marine Theatre, Los Angeles Philharmonic Auditorium, and the Pomona Bowl and toured in England, Scotland, and Wales.
After his time dancing with New York Negro Ballet, Allison became a nurse.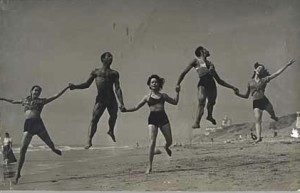 Sources:
Dancing Many Drums: Excavations In African American Dance, Thomas F. Defrantz
The New York Negro Ballet. Autographs of 19 Members on a card. 1957, ViaLibri
Dance Moves: An African American Ballet Company in Postwar Los Angeles by Kenneth H. Marcus
Vaulted Ambitions: Stories From Where We Were to How We Got Here, Stage Raw
Central Avenue and Beyond: The Harlem Renaissance in Los Angeles, page 4
Paine College Plans Ballet Excerpt Recital, The Augusta Chronicle, October 26, 1958
See also:
Ward Flemying founds Ballet Americana/New York Negro Ballet, MoBBallet
The First Negro Classic Ballet is Founded, MoBBallet
First Negro Classic Ballet Company debuts, MoBBallet