George Balanchine and Arthur Mitchell
Arthur Mitchell was the first African American male dancer to join New York City Ballet. He was a favorite of George Balanchine, who co-founded and directed the company. Allegra Kent, in a New York Times article, says that when Balanchine invited Mitchell to join NYCB, "he saw not an African-American dancer, but a dancer who could thrill an audience." Mitchell had a unique aesthetic that Balanchine was searching for, and he served as an example of vitality and movement for other dancers in the company.
Balanchine choreographed several pieces for Mitchell, most notably Agon in 1957. This ballet had a black man and white woman dancing together, and with an added element of sensuality, it was revolutionary. Mitchell's words about Agon are interesting; he insisted that the contrast between the color of his skin and the color of the ballerina's skin is part of the choreography, and that casting white men makes for a different ballet.
Clearly, Mitchell held Balanchine in high regard. In 1969, following Martin Luther King Jr.'s death, Mitchell decided to form Dance Theatre of Harlem with the help of choreographer Karel Shook. In creating this new company, Mitchell relied on assistance from Balanchine and Kirstein, NYCB's other co-founder. He spoke about "working under a genius, George Balanchine", and how he got his authority and sense of personal dignity from him. Mitchell had high standards when envisioning the future of Dance Theatre of Harlem. He claimed that the company "must stand as a ballet company…I will not lower my standards or betray the standards of the people who made Arthur Mitchell the ballet artist…I am giving the dancers the same chance Kirstein and Balanchine gave me". Even when founding his own company, then, Mitchell sought and received support from Balanchine, continuing their mentor-mentee relationship.
Katherine Dunham was a choreographer and founder of the Dunham technique, and she co-founded several companies before opening her own school, where Mitchell and others were guest teachers. In 1940-1941, Dunham also worked on the Broadway musical Cabin in the Sky with Balanchine. Balanchine thought highly of Dunham, and he would frequently reference her in his classes.
George Balanchine and Mel Tomlinson
While at Dance Theatre of Harlem, Mel Tomlinson was spotted by none other than George Balanchine of New York City Ballet, and soon after, Tomlinson was the only African American dancer in the company. Balanchine had always had a grand dream of a ballet class with eight white students and eight black students, with four males and four females of each skin color. Balanchine chose to hire Tomlinson as he continued to strive for the truly "American" New York City Ballet company that he dreamed of. However, this was not the first instance that their paths had crossed, that was when Arthur Mitchell brought Tomlinson downtown to meet with Balanchine, as Tomlinson was selected to fill a role in the film The Spellbound Child initially for Mitchell. While in NYCB, Tomlinson took on roles that had previously been performed by Arthur Mitchell, who used to be the only black dancer in the company before leaving to form Dance Theatre of Harlem. Balanchine saw similarities between Mitchell and Tomlinson, and used Tomlinson as Mitchell's "legacy" being reborn within the company. Balanchine admired Tomlinson's talent and experience with his repertoire, having performed so many Balanchine works with DTH, and Balanchine adored Tomlinson so much as a dancer, that he was in the process of creating a ballet with him in mind when he died. In his memoir, Beyond My Dreams, Tomlinson remembers the first time he went into Balanchine's office, and how he commented favorably on one of Balanchine's armchairs, and Balanchine gave it to him, just like that. Tomlinson remembers Balanchine's immense kindness, and claims that the three years dancing for Balanchine were the best years of his life.
More About George Balanchine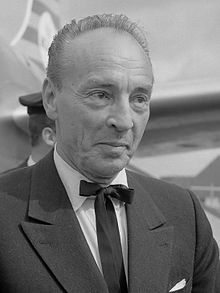 George Balanchine was an American ballet choreographer who was one of the most influential 20th-century choreographers.[2] Styled as the father of American ballet,[3] he co-founded the New York City Ballet and remained its Artistic Director for more than 35 years. His choreography is characterized by plotless ballets with minimal costume and décor, performed to classical and neoclassical music.
Born in St. Petersburg, Balanchine took the standards and technique from his time at the Imperial Ballet School and fused it with other schools of movement that he had adopted during his tenure on Broadway and in Hollywood, creating his signature "neoclassical style".
He was a choreographer known for his musicality; he expressed music with dance and worked extensively with leading composers of his time like Igor Stravinsky. Balanchine was invited to America in 1933 by a young arts patron named Lincoln Kirstein, and together they founded the School of American Ballet. Along with Kirstein, Balanchine also co-founded the New York City Ballet (NYCB).
Source: Wikipedia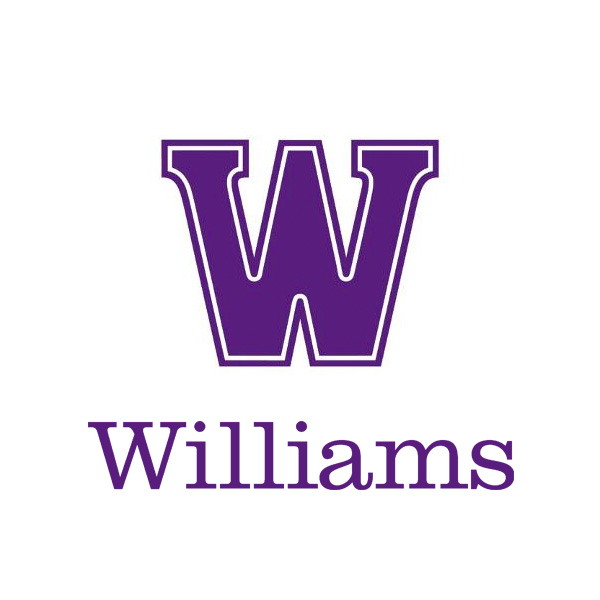 Aayushi Pramanik, Casey Monteiro