Arthur Mitchell/Dance Theatre of Harlem and Frederic Franklin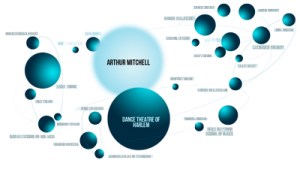 Frederic Franklin staged Dance Theatre of Harlem's Creole Giselle, an act that earned him a Laurence Olivier Award. He based this production off of the Giselle he performed with Ballet Russe de Monte Carlo. The ballet starred Virginia Johnson and premiered at the London Coliseum in 1984. In setting the ballet, it was said that, "every step and gesture was correct but [Franklin] managed to refresh the old ballet and provide it with real dramatic focus" and that "Franklin's staging remained true to the choreography and plot of the original."
He also staged Swan Lake for the company. After his success in this role, Franklin became one of the company's artistic advisors in 1989.
DTH's first open house of their 2007/08 season was dedicated to Franklin. The event featured photos of Franklin's work and performed excerpts from his stagings of DTH ballets.
The National Washington Ballet and Frederic Franklin
After his career in Europe and touring, Frederic Franklin returned to the United States and was named co-director of the Washington Ballet in 1958 by its founder, Mary Day. Franklin choreographed two original works—Etalage to music by Franz Liszt and Homage au Ballet with music by Charles-François Gounod—for the Washington Ballet. In 1960, Franklin said in an interview, "We are working towards a resident company in the nation's capital." He resigned in April 1961 after a dispute over the future direction of the company. The National Ballet of Washington, DC was co-founded in 1962 by Jean Riddell, chairman of the board of the Washington Ballet Guild and a committed patron of the arts, and Frederic Franklin, artistic director, with financial assistance from the Ford Foundation. Mrs. Riddell was named president of its sustaining organization, the National Ballet Society. Franklin and Riddell also created the National Ballet School with an enrollment of 250 girls and boys with class size limited to 15 students.
Franklin said: "The school and the company are for America and for all the good dancers that we can find and develop. Our intention is to establish a national company in the nation's capital based on artistic policies similar to those of the New York City Ballet and the original policy of the Sadler's Wells Ballet." Riddell said, "The National Ballet is the only logical name for this company—it's designed not only for Washington, but also for growth."
After three months of rehearsal, the company debuted on January 3, 1962 at the George Washington University Lisner Auditorium, with New York City Ballet co-founder and choreographer George Balanchine in the audience. The company received 13 curtain calls. (Text above via Wikipedia).
During his directorship, Franklin actively sought out Black ballet dancers and hired
Llanchie Stevenson
when she was overlooked by Balanchine as a student at the School of American Ballet. Speaking of the school and the company, Franklin explained that they are "for America and for all the good dancers that we can find and develop." The company performed in 48 states in addition to Canada and Mexico.
Their repertoire consisted of classics such as Giselle and Swan Lake, as well as Balanchine ballets like Serenade and Four Temperaments.
The National Ballet of Washington DC folded in June 1974.
Raven Wilkinson and Frederic Franklin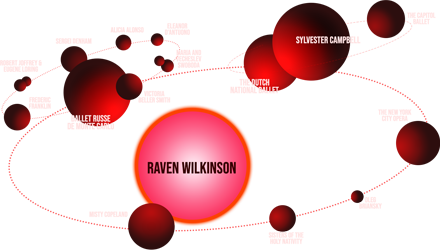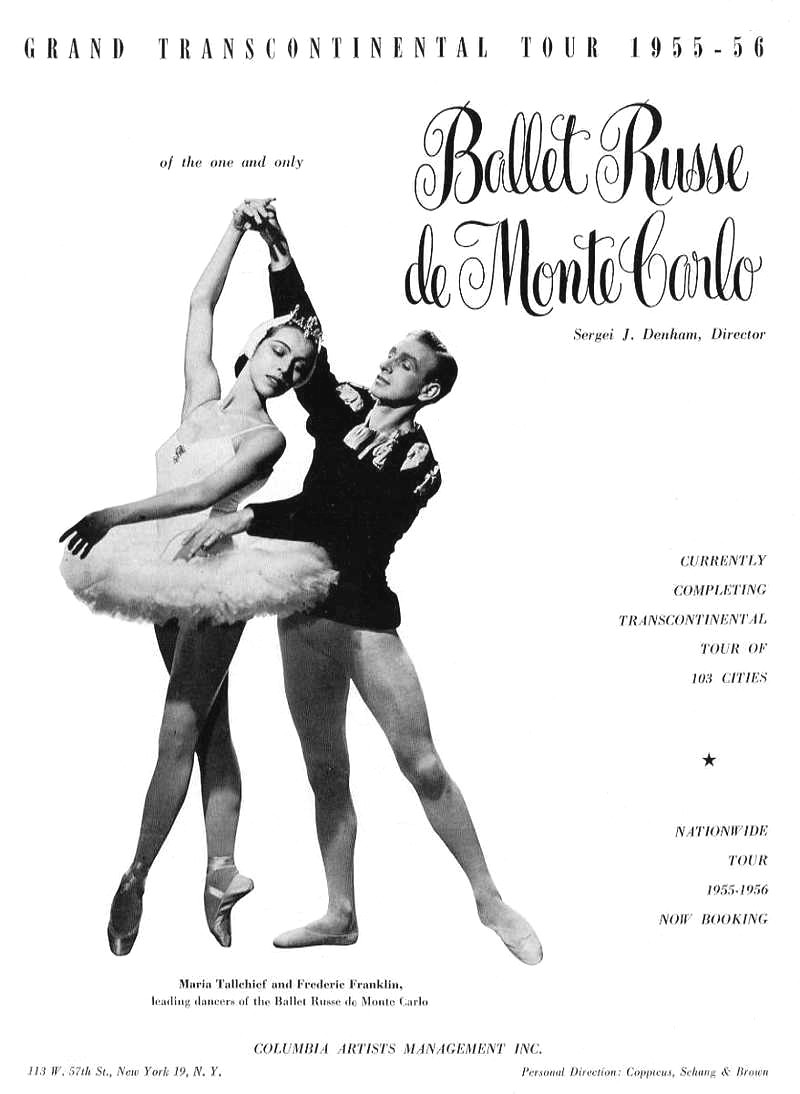 Frederic Franklin was a member of Ballet Russe de Monte Carlo from 1938 to 1952. Franklin gave the audition for Wilkinson's Ballet Russe class and had previously worked as a faculty member at the Swoboda School. Franklin said that he pushed the company leadership of Ballet Russe de Monte Carlo to accept Wilkinson into the company.
Sources:
Black Ballerinas Dancing on the Edge: An Analysis of the Cultural Politics in Delores Browne's and Raven Wilkinson's Careers, Joselli Deans
Photo: Frederic Franklin, Wikipedia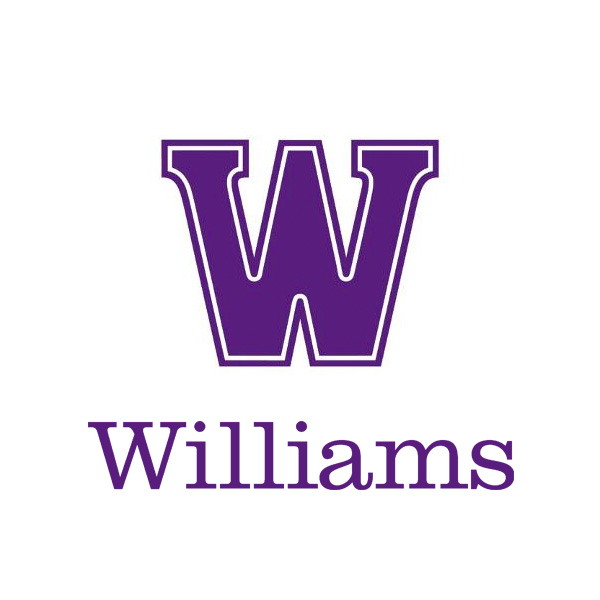 Thandi Steele
More about Frederic Franklin
Frederic Franklin (1914-2013) was born in Liverpool, England and was a ballet dancer, choreographer, and director.
Starting in 1931, he performed in a variety of performance genres, such as cabaret, concert ballet, and vaudeville, with legends like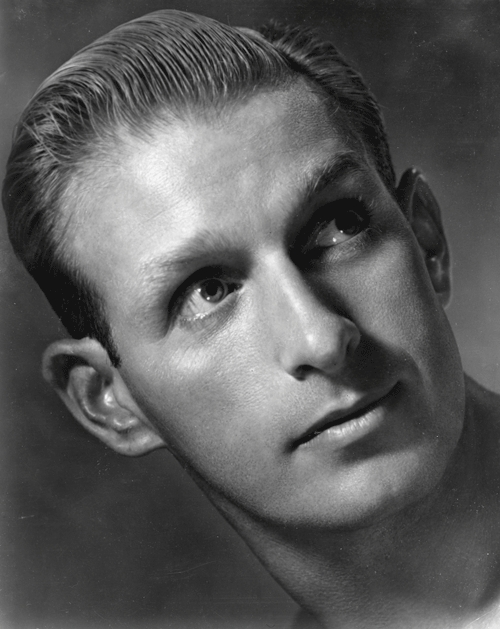 Josephine Baker.
Franklin danced in several companies—the Vic-Wells Ballet (an early iteration of The Royal Ballet) and the Markova-Dolin Ballet—until finding his place at the Ballet Russe de Monte Carlo, where he remained a member from 1938 to 1952.
As a principal dancer, he originated many roles and performed in works by George Balanchine, Agnes de Mille, Frederick Ashton, and Michel Fokine, among others.
After Franklin toured through Japan and South Africa, he returned to the Ballet Russe de Monte Carlo, performing there until his 20-year anniversary with the company in 1957. Franklin also appeared on Broadway, on television, and in film.
He co-founded and co-directed several companies including the Slavenska-Franklin Ballet, the Washington Ballet, and eventually the National Ballet of Washington DC. Once he left Washington, he worked with many companies throughout the US, including the Cincinnati Ballet as artistic director and later director emeritus, American Ballet Theatre, Chicago Ballet, and Dance Theatre of Harlem as artistic advisor.
He was awarded a Dance Magazine Award in 1985 and was named Commander of the Order of the British Empire, among many other accolades.
In his later years, he performed character roles with American Ballet Theatre. In 2013, at the age of 98, Franklin died of pneumonia in New York.
Sources:
Frederic Franklin, Wikipedia
National Ballet of Washington DC, Wikipedia
Frederic Franklin, Andros on Ballet
Frederic Franklin, Dance Magazine
Frederic Franklin obituary, The Guardian
Photo of Franklin, Mitchell, and Norton
DTH On Demand: Creole Giselle, Dance Theatre of Harlem
Dance Theatre of Harlem – Creole Giselle – streamed archive recording of 1987 performance, Dance Tabs
Robert Tanitch reviews Dance Theatre of Harlem's Creole Giselle on line, Mature Times
See also:
#tbt: Our 10 Favorite Frederic Franklin Photos from the DM Archives, Dance Magazine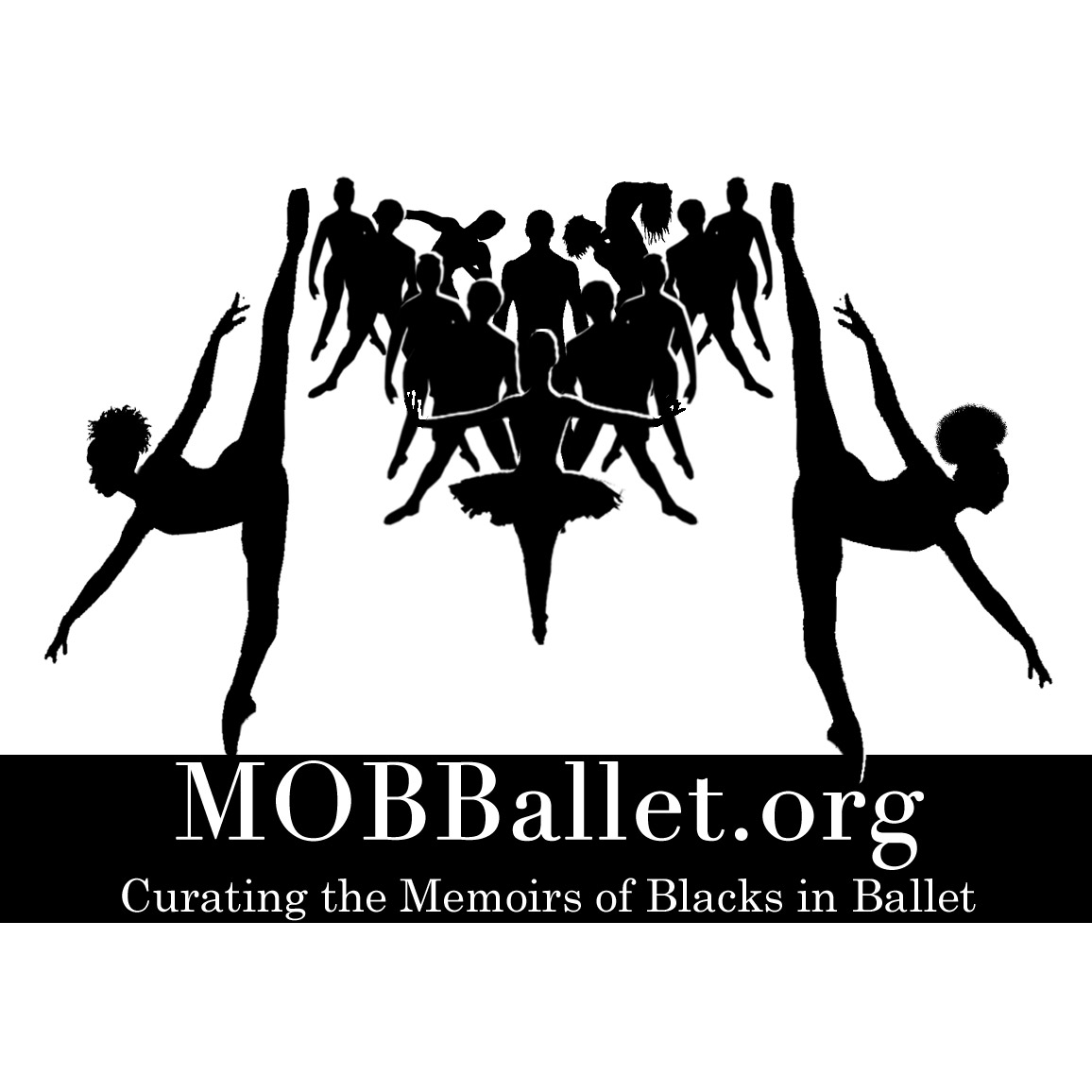 Madeline Crawford