Sylvester Campbell and the Festival Ballet
After New York Negro Ballet disbanded, Campbell would then look for work around the UK after deciding to stay in the country rather than return to the US. Jack Carter got Campbell a job with the BBC but eventually Campbell would have to leave London. Campbell auditioned with what he described as "an offshoot of the Festival Ballet." He also described it as "less like an audition and more like an interview." 
Campbell was never an official member of the London Festival Ballet company. Still, with his brief time there, he faced a lot of discrimination and racism. After a performance he did, they told him, "You know this is not going to work. You look like you're from the Nairobi tribe" and that he had to wear lighter makeup. In another instance, after performing Bluebird and the pas de deux from Nutcracker, he was told that he could never get a job with Festival Ballet because he was Black.
He had performances that did impress, such as Giselle, but in the end, he never got a job with the company. 
Following this experience, he traveled to Stockholm and Paris, where he found more luck, getting almost every job he auditioned for. He worked from "nine in the evening to two in the morning" but soon got tired of this. Campbell did a brief stint with a small ballet troupe around the English countryside before finally settling with the Dutch National Ballet.
Sources:
A Conversation with Sylvester Campbell, Ballet Review, pg 25-26
More about the Festival Ballet

The London Festival Ballet, which would later become the English National Ballet, was founded in 1950 by Alicia Markova and Anton Dolin, along with Julian Braunsweg. The first name of the company was Gala Performances of Ballet, later becoming London Festival Ballet, which it was called until June 1989. In their first season in 1950, their repertoire included Giselle, Anton Dolin's Bolero, Les Syphildes and The Nutcracker. Dolin would be the first artistic director, working under that title until 1962. During this time, Campbell would audition for the company, but never acquired a spot. In 1968, the company would perform Swan Lake for the first time in Verona, Italy. This same year, Beryl Grey would be appointed as the artistic director, which would have a positive impact on the company's profile. She was followed by John Field in 1979. Five years later, Peter Shaufuss became artistic director for the company. During his tenure, the repertory expanded, including works by Alvin Ailey, Roland Petit, Paul Taylor, Michael Clark and Maurice Béjart.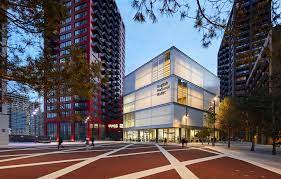 In 1985, Noel Wallace would become the first Black dancer with Festival Ballet. Like Campbell, he was originally rejected, even with his amazing talent. However, after the company was pressured to hire Black dancers, Peter Schaufuss, the artistic director at the time, would offer Wallace a contract. In 1987, Brenda Edwards became the first Black woman to join the company. 
Schaufuss was followed by Ivan Nagy in 1990, Derek Deane in 1993, Matz Skoog in 2001, Wayne Eagling in 2006, and Tamara Rojo in 2012.
Sources:
Brenda Edwards MBE, MoBBallet
Noel Wallace becomes the first Black Dancer with London Festival Ballet, MoBBallet
History of English National Ballet, English National Ballet
Timeline, English National Ballet
Social Media:
Instagram @englishnationalballet
Twitter @ENBallet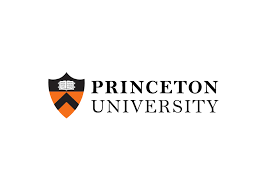 Fatmata Nallo