1985
Noel Wallace becomes the first Black dancer with London Festival Ballet (English National Ballet)
Though he was originally rejected from the London Festival Ballet, Noel Wallace later became the first Black member of the company.
After attending ArtsEd in London, dancer Noel Wallace auditioned for Peter Schaufuss, artistic director of London Festival Ballet (now the English National Ballet). Wallace was initially rejected, with Schaufuss reportedly recognizing the young dancer's talent but saying, "Yeah, yeah ok, but no thank you" (Bourne 249). According to Denzil Bailey, the company was then pressured to hire "one or two black people," so Schaufuss offered Wallace a contract in 1985.
In 1987, Wallace and
Brenda Edwards
, the first Black woman dancer with the company, originated roles in Ulysses Dove's
Episodes
.
After leaving the company in 1988, Wallace joined Béjart Ballet.
Sources:
British Dance: Black Routes, edited by Christy Adair and Ramsay Burt
Black British Ballet: Race, Representation and Aesthetics, Sandie Mae Bourne
See also:
Noel Wallace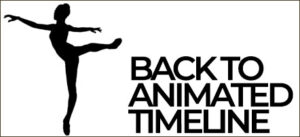 ---
Other Happenings in 1985
Ballet/Dance History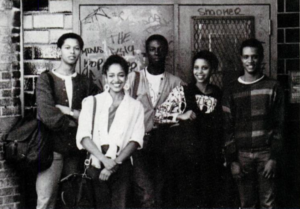 Four Black British dancers are sent to train and perform with the Dance Theatre of Harlem
British ballet companies have been notorious for their lack of diversity, with dancer Paul Bailey telling The Guardian in 1984 that "British companies were the worst in excluding black dancers." It is true that Black dancers were rarely hired in the country: South African Johaar Mosaval, described as the first "person of color" to do so, joined Sadler's Wells Theatre Ballet (The Royal Ballet) in 1951; Brenda Garrett-Glassman reportedly became the first Black British dancer to train at the Royal Ballet Upper School in 1971; Noel Wallace became the first Black dancer with London Festival Ballet in 1985; and it wouldn't be until the following year that Brenda Edwards became the first Black British woman to join the latter company.
While Dance Theatre of Harlem toured in London for three weeks in July 1984, 70 students appeared to take a master class with
Arthur Mitchell
.
The Guardian
reported that at the time, "No London company has a black dancer; there is one each in the Northern and Scottish ballets."
It is known that
Adesola Akinleye
and
Paul Bailey
attended this class and therefore caught Mitchell's eye, but it is not certain that the same is true for
Samantha Webb
and
Gregory James
. Nonetheless, these four young dancers were sent by the Greater London Council to New York City. The Council provided funding and a stipend for them as they trained at the DTH school and performed as corps de ballet members and with the DTH Workshop Ensemble. 
It is not clear where Webb and Bailey went from here, but Akinleye and James remained with the company for several years. Akinleye danced with DTH until 1991 and still enjoys a career in choreography and academic scholarship.
*The Crisis also included an Adam James in this group of dancers from the UK, though Adesola Akinleye's Narratives in Black British Dance says that James was already dancing with the company by that time.
Sources:
The big leap, The Guardian
Narratives in Black British Dance: Embodied Practices. Germany, Springer International Publishing, 2018.
Dance, The Crisis Oct 1985
See also: 
Adesola Akinleye
Gregory James
Paul Bailey
Samantha Webb
Noel Wallace
Brenda Edwards
Brenda Garrett-Glassman
Christopher Boatwright joins the Arizona Dance Theatre
Jan 7: The King and I opens on Broadway.
May 23: New York City Ballet premieres Peter Martins' Valse Triste.
John Clifford's Los Angeles Ballet company closes.
Helgi Tomasson becomes artistic director at San Francisco Ballet.
Anthony Bassae, dancer with Negro Dance Theater and New York Negro Ballet and co-founder of Les Ballets Trockadero de Monte Carlo, passes away.
American History
Jan 1: Seatbelt laws go into effect in New York.
Jan 21: Ronald Reagan and George H. W. Bush are sworn in for the second time as president and vice president, respectively.
Apr 23: The Coca-Cola Company changes the recipe of Coke; the original formula returns less than three months later.
May 1: President Reagan ends embargo against Nicaragua.
May 15: An explosive device made by Ted Kaczynski, the Unabomber, injures John Hauser.
Jun 26: Route 66 is decertified.
Jul 19: Christa McAuliffe is chosen to be the first teacher to go to space.
World History
Mar 1: Julio María Sanguinetti is sworn in as the first democratically elected President of Uruguay.
Mar 11: Mikhail Gorbachev becomes the leader of USSR.
Apr 15: South Africa ends its ban on interracial marriages.
Jun 20: A series of bombs explode in cities of Nepal.
Arts & Sciences
Jan 1: VH-1 starts broadcasting.
Jan 1: Internet domain names are introduced.
Feb 14: Whitney Houston releases Whitney Houston, her first album.
Mar 2: FDA approves ELISA testing for screening AIDS in blood banks.
Mar 25: The 57th Academy Awards take place. Amadeus wins Best Picture.
Mar 27: Billy Dee Williams receives a star on the Hollywood Walk of Fame.
Jun 17: The Discovery Channel is launched in the US.
July 3: Back to the Future, starring Michael J. Fox and Christopher Lloyd, is released.
Aug 10: Michael Jackson buys ATV Music for $47 million for ownership of all the Beatles' songs.
Oct 10: Strawberry Fields at Central Park is dedicated for John Lennon.
Nov 18: Calvin and Hobbes, the comic strip, debuts in newspapers.
Human & Civil Rights
Nov 11: The first AIDS-themed TV movie An Early Frost airs on NBC.
Nov 11: Yonkers is found guilty of segregating schools and housing.
Dec 24: David Lewis Rice, a right-wing extremist, murders Charles Goldmark, a civil rights attorney, in Seattle.
Gwendolyn Brooks becomes the first Black woman to be named the US Poet Laureate.
Sports
Feb 13: Bobby Knight throws a chair across a basketball court.
Mar 6: Mike Tyson makes his debut in an Albany, NY match, which he wins.
Mar 21: Arthur Ashe is inducted into the International Tennis Hall of Fame.
Mar 31: WrestleMania debuts at Madison Square Garden.
May 16: Michael Jordan is named NBA Rookie of the Year.
Jun 9: Los Angeles Lakers beat the Boston Celtics, winning the NBA championship.
Source: