Mel Tomlinson and Dance Theatre of Harlem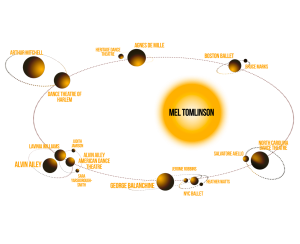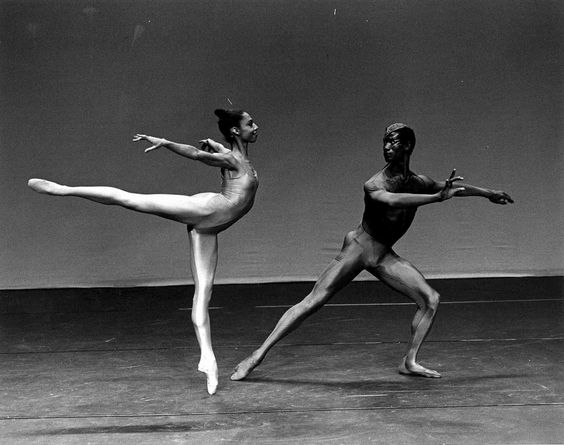 After graduating from college, Mel Tomlinson transitioned to dancing with the Dance Theatre of Harlem thanks to Arthur Mitchell. Tomlinson danced with the company from 1974-1976 and then again from 1978-1981. Though he never achieving the role of principal, Tomlinson learned a lot as a soloist and was given many opportunities to showcase his talent. Mitchell and Tomlinson were said to be like a father-son duo. Tomlinson's favorite piece performed at DTH was Manifestations in 1976, which was based on the story of Adam and Eve, in which Tomlinson played the snake.
Jones-Haywood School of Dance and Dance Theatre of Harlem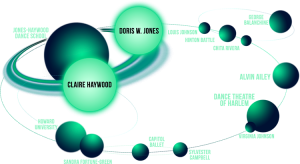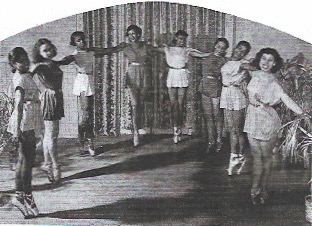 In 1965, Arthur Mitchell taught a Ford Foundation scholarship class once every three weeks at the Jones-Haywood School of Ballet, Washington DC. Tuition was paid for by the Ford Foundation, and Mitchell's stipend and expenses by the School of American Ballet. Private funds came from the Lena Robbins Foundation, Lincoln Kirstein, and Miles David.
The Jones-Haywood School has been a boon for Dance Theatre of Harlem over the years, training many of its dancers including Hinton Battle and Dionne Figgins, who began ballet lessons at the Georgia Avenue NW studio when she was six. Figgins says of her early mentor, "Miss Jones is very strict. She definitely pushed us very hard. She never made anything easy, and she let us know this is not an easy profession." Other JHDS alum include Damien Johnson and Lauri Fitz-Pegado.
Louis Johnson and Dance Theatre of Harlem
As a choreographer, Louis Johnson created works for Dance Theatre of Harlem and Alvin Ailey American Dance Theater. Johnson choreographed one of his most famous pieces Forces of Rhythm in 1971. This famous piece was set to classical and contemporary music including Tchaikovsky and Donny Hathaway and became a signature work of DTH. 
Sources:
Louis Johnson, 90, Genre-Crossing Dancer and Choreographer, Dies, The New York Times
Our History, Dance Theater of Harlem
Dance Theatre of Harlem and Arthur Mitchell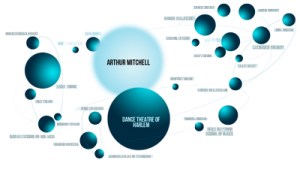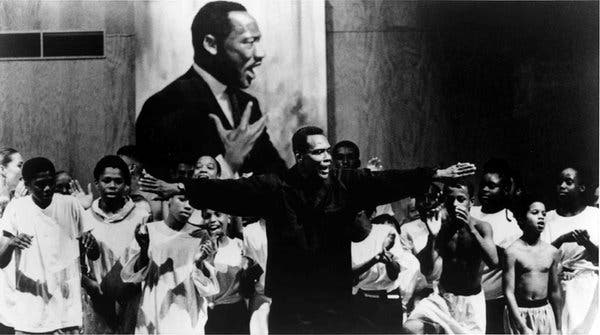 Arthur Mitchell was an African American dancer, choreographer, and co- founder and artistic director of the Dance Theatre of Harlem. Mitchell was sensitive to the prejudice against Black people in the world of ballet and was determined to form an all-Black ballet company. In 1968 he and Karel Shook founded an integrated school, whose associated company made its debut in 1971 in New York City and at the Spoleto Festival in Italy.
More about Dance Theatre of Harlem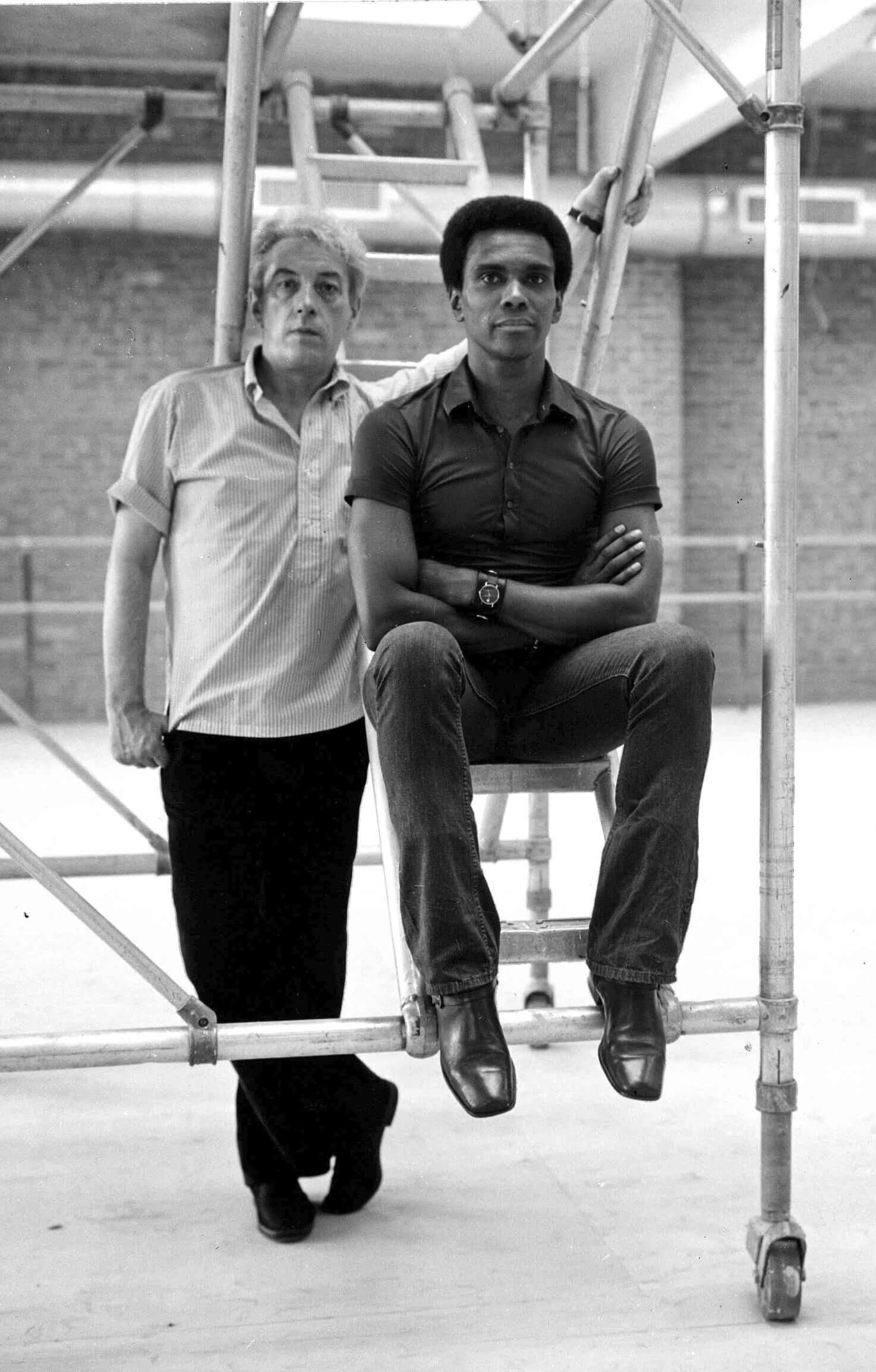 In moments of extreme injustice and frustration, the most impactful art is born. This is true of the inception of one of the most influential American ballet companies of the last five decades, Dance Theatre of Harlem.
Arthur Mitchell created the company in New York City, after making history in 1955 as the first Black principal dancer at New York City Ballet. He was also the famed protégé of George Balanchine—the Russian-born dancer, choreographer and co-founder of the School of American Ballet. Mitchell's impulse to start Dance Theatre of Harlem is said to have been spurred by the assassination of Martin Luther King Jr. on April 4, 1968.
The early days were humble and inclusive. Mitchell began by teaching dance in a converted garage in Harlem, leaving the doors open so passersby could see what was going on. He relaxed the dress code to encourage enrollment by young men who preferred to dance in jean shorts and t-shirts. To accommodate his growing roster of students, he eventually partnered with his former ballet master Karel Shook to help him run the school and direct what would eventually become Dance Theatre of Harlem. The company would grow to have a lasting impact on the American ballet scene and become a beacon for Black dancers worldwide. It was a pioneer in the dance world, integrating stages and spreading the art of ballet through massive outreach programs at home and abroad.
The America into which Mitchell was born in 1934 was rife with racial division. This atmosphere dominated the dance world too, offering little opportunity for dancers of color to study and flourish in classical ballet. In 1971, Dance Theatre of Harlem, billed as a "neo-classical ballet company," officially debuted at the Guggenheim Museum to great acclaim. Later the same year, Balanchine and Mitchell co-choreographed the piece Concerto for a Jazz Band and Orchestra, which offered an unprecedented collaboration coupled with a platform for the emerging Harlem-based company. After a prize-winning television special that Mitchell choreographed, Rythmetron, the company had their first full season in New York in 1974.
When Mitchell began Dance Theatre of Harlem, Balanchine gave him the rights to several ballets. This afforded Mitchell a repertoire of recognizable modern classics for his programs, which was invaluable for the fledgling company. Mitchell started Dance Theatre of Harlem with a strong base, and by 1979, it was touring internationally with a repertoire of 46 ballets. In the 1980s, the company reached the forefront of the American ballet scene by carving a niche for themselves and infusing new life into works like Firebird, Giselle, Scheherazade, Bugaku and the then controversial Agon.
Through the 1990s, Dance Theatre of Harlem continued to break racial and political boundaries, to worldwide acclaim. They were the first American ballet company to perform in Russia after the fall of the Soviet Union, and in 1992, they made an international statement on their tour to South Africa at the tail end of apartheid. The company performed to a mixed crowd and brought their outreach principles to the townships, creating a dance program that still thrives today as Dancing Through Barriers. This remains an excellent example of the impact a predominantly Black and Brown ballet company could make on international politics, challenging antiquated racist constructs through the simple act of practicing and sharing their art.
After 25 years as a principal dancer with the company (and a 40-year international career), Virginia Johnson returned to fill Mitchell's shoes as the company's artistic director in 2013. Dance Theatre of Harlem went on hiatus due to financial difficulties from 2004 to 2012. Johnson has been instrumental in helping usher the company into a new era while maintaining the old legacy. Dance Theatre of Harlem is not just a ballet company or groundbreaking cultural institution, but an elegant example of what is possible when an inclusive approach to art is allowed to evolve and thrive.
Source:
Our History, Dance Theatre of Harlem
See also:
The First Ten Years
1969: Arthur Mitchell and Karel Shook Form the Dance Theatre of Harlem, MoBBallet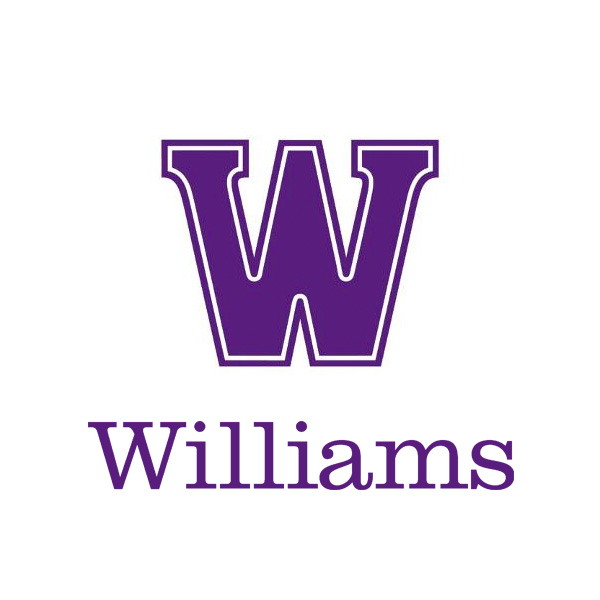 Casey Monteiro, Aayushi Pramanik

Victoria Merengwa
Neenah Young
Nicole Young