1969
Arthur Mitchell and Karel Shook form The Dance Theatre of Harlem
Arthur Mitchell and Karel Shook founded Dance Theatre of Harlem as a reaction to the assassination of Reverend Dr. Martin Luther King Jr. According to The New York Times, Dance Theatre of Harlem was considered "one of ballet's most exciting undertakings."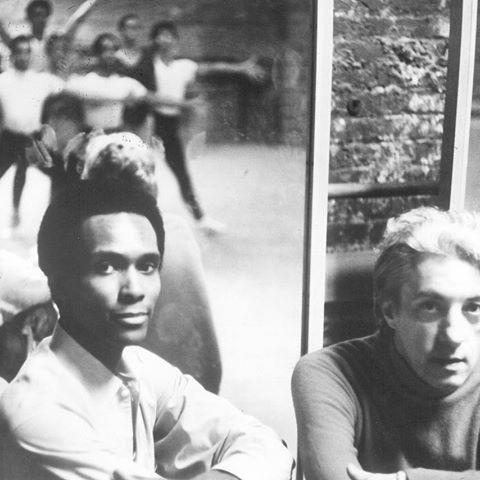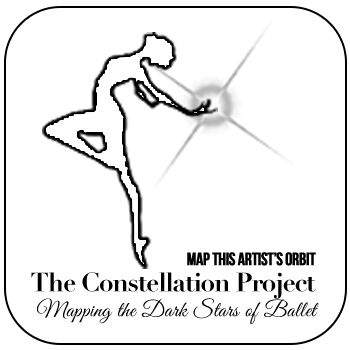 Arthur Mitchell was inspired to start a school that would offer children—especially those in Harlem, the community in which he was born—the opportunity to learn about dance and the allied arts. Dance Theatre of Harlem has grown into a multi-cultural dance institution with an extraordinary legacy of providing opportunities for creative expression and artistic excellence, which continues to set standards in the performing arts. Dance Theatre of Harlem has achieved unprecedented success, bringing innovative and bold new forms of artistic expression to audiences in New York City, across the country, and around the world.
Because Mitchell was an alum of New York City Ballet, George Balanchine was extraordinarily generous with his choreographic library and allowed DTH to perform such ballets as: Serenade, Four Temperaments, and Concerto Barocco.

Sources:
Dance Theatre of Harlem's History
Dance Theatre of Harlem's Mission Statement
Dance Theatre of Harlem, Encyclopedia.com
Dance Theatre of Harlem entry, Dance Heritage (page no longer active)
See also:
Karel Shook, Dancer, is Dead; Co-Founder Harlem Troupe, The New York Times
Karel Shook, Renowned Ballet Master, Dies at 64, Los Angeles Times
Talking with Dance Theatre of Harlem's co-founder Arthur Mitchell, Los Angeles Times
Columbia Requires Archives of Arthur Mitchell, Dance Pioneer, The New York Times
Arthur Mitchell, Black Past
---
Other Happenings in 1969
American History
Jan 3: Rep. Adam Clayton Powell Jr. is seated by Congress.
Jan 20: Richard M. Nixon is inaugurated as US president.
Feb 5: US population reaches 200 million.
Jun 16: Supreme Court rules suspension of Adam Clayton Powell Jr. from House.
Jul 8: US troop withdrawal begins in Vietnam.
Jul 25: Edward Kennedy pleads guilty to leaving scene of an accident a week after the Chappaquiddick car accident that killed Mary Jo Kopechne.
Aug 9: Manson family commits Tate-LaBianca murders.
Sept 2: The first automatic teller machine in the United States is installed in Rockville Center, New York.
World History
Jan 2: Australian Rupert Murdoch gains control of the News of the World.
Jan 10: Sweden becomes the first Western country to recognize North Vietnam.
Jan 24: Spanish dictator General Franco announces state of emergency.
Feb 4: The Palestine National Congress appoints Yasser Arafat chairman of the PLO.
Feb 8: Meteorite weighing over one ton falls in Chihuahua, Mexico.
Feb 17: Golda Meir is sworn in as the first female Prime Minister of Israel.
Apr 28: Charles de Gaulle resigns as president of France.
Jun 8: General Franco closes Spain's frontier with Gibraltar.
Jun 20: Georges Pompidou is sworn in as President of France.
Sept 1: Colonel Muammar Gaddafi deposes King Idris in the Libyan revolution.
Sept 22: China performs nuclear test at Lop Nor, PRC.
Oct 21: Bloodless coup in Somalia (National Day).
Arts & Sciences
Jan 2: Lorraine Hansberry's To be Young, Gifted and Black premieres in NYC.
Mar 27: Black Academy of Arts & Letters forms in Boston.
Apr 14: 41st Academy Awards—Oliver, Cliff Robertson, Katharine Hepburn, and Barbra Streisand win (first ever tie for best actress).
Apr 22: The first human eye transplant is performed.
May 5: Pulitzer Prize is awarded to Norman Mailer for Armies of the Night.
May 25: Sudanese government is overthrown in a military coup.
May 31: Stevie Wonder releases "My Cherie Amour."
Jul 11: David Bowie releases the single "Space Oddity" nine days before Apollo 11 lands on the moon.
Jul 16: Apollo 11 is launched, carrying the first men to land on Moon.
Aug 15: Woodstock Music & Art Fair opens in New York State on Max Yasgur's Dairy Farm.
Sept 23: Marcus Welby MD broadcasts on ABC for the first time. 
Nov 22: Isolation of a single gene is announced by scientists at Harvard University.
Human & Civil Rights
Jun 27: Police raid Stonewall Gay Bar in Greenwich Village, NY, about 400 to 1,000 patrons riot against police; it lasts three days.
Aug 30: Racial disturbances occur in Fort Lauderdale, Florida.
Sept 14: Male voters of Swiss Canton Schaffhausen reject female suffrage.
Oct 27: Ralph Nader sets up a consumer organization knowns as Nader's Raiders.
Oct 29: Supreme Court orders end to all school desegregation "at once."
Sports
Jan 28: 1969 NFL Draft—O.J. Simpson from USC is first pick by Buffalo Bills.
Feb 4: John Madden is named head coach of NFL's Oakland Raiders.
Feb 7: Diane Crump becomes first woman jockey at a major US racetrack (Hialeah).
Jun 8: 68th Men's French Open—Rod Laver beats Ken Rosewall (6-4, 6-3, 6-4).
Jul 20: 56th Tour de France is won by Eddy Merckx of Belgium.
Jul 26: Sharon Sites Adams, 39, becomes first woman to solo sail the Pacific.
Nov 20: Brazilian soccer icon Pele scores his 1,000th goal.