Raven Wilkinson and the Capitol Ballet Company
After leaving the convent in Fond du Lac, Wisconsin, Wilkinson returned to New York and struggled to find a company that would accept her. In this time period, Wilkinson performed a duet with Sylvester Campbell entitled Flower Festival in Genzano, by Danish choreographer August Bournonville in a guest appearance with the Capitol Ballet in Washington. Virginia Johnson clearly remembers Wilkinson's exquisite performance and technique and that Wilkinson was the first Black ballerina she had ever seen. Johnson recalls, "These two women, Claire Jones and Doris Hayward brought Raven Wilkinson to Washington to perform with their company because she was an exquisite ballerina, who had a big career in Europe but was not able to have a career in America. And I remember very vividly standing in the wings, watching her perform, saw [Flower Festival in Genzano]…and being in such a state of awe, but in such a state of joy that she was there and I could be like her."
Sources: 
CBC Radio Show 
Stillness Broken Documentary
Sylvester Campbell and the Capitol Ballet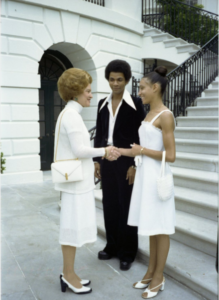 Sylvester Campbell joined the Capitol Ballet company in 1975 after leaving the Royal Winnipeg Ballet. Campbell also performed as a guest artist with the company throughout his time with the Royal Winnipeg Ballet. He joined the Capitol Ballet full time as an associate director, ballet master, dancer, and choreographer. Throughout his time with the company, Campbell choreographed about six ballets. He was reunited with Sandra Fortune-Green, who was a principal dancer with the company when he rejoined.

More about the Capitol Ballet Company
The Capitol Ballet Company, a multiracial performing company, was founded in 1961 by Doris Jones and Claire Haywood as an extension of their Jones-Haywood School. It was the first African-American professional ballet company, founded seven years before Arthur Mitchell created Dance Theatre of Harlem. Doris Jones served as the company's artistic director until 1982. Today, the Capitol Ballet Company holds the distinction of being the oldest predominately African American ballet company in the United States. In 1980, Jones also formed the Jones-Haywood Youth Dancers in order to provide more opportunities for younger dancers. As Miss Haywood described it, "the company is an in-between training ground for becoming professionals." The company's primary goals were enlarging the group, getting more scholarship money for children who can't afford lessons, and providing more consistent training and development for young people. Their ultimate aim was to contribute greatly to the Arts in the Washington Metropolitan Area by aiding the intellectual and aesthetic growth of young people in the community.
The company performed classic works including Swan Lake, as well as original pieces by Jones, including Ebony Concerto and the Rachmaninoff Concerto. The company appeared in concerts before the Cultural Arts Club of Cleveland, at John Hancock Hall in Boston, and at Crampton Auditorium in Washington DC. It has also performed with the Drama and Music Departments of Howard University in productions of Medea, Finian's Rainbow, On The Town, and Fly Blackbirds. In 1983, the company closed due to economic pressure and a lack of funds.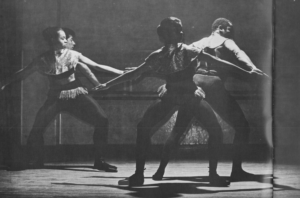 Sources:
Capitol Ballet Guild, Incorporated, Gerald R. Ford Presidential Library
Highlights from America's Black Broadway, Gale Academic One File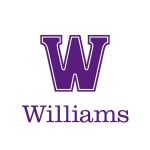 Thandi Steele