ABT Negro Unit's Black Ritual and Carole Ash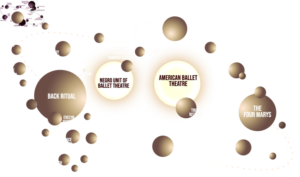 The American Ballet Theatre's all-Black Negro Unit, which was founded in 1940 as part of the Federal Theatre Project, included Carole Ash, along with Lawaune Kennard, Lavinia Williams, Anne Jones, Dorothy Williams, Elizabeth Thompson, Evelyn Pilcher, Valerie Black, Leonore "Azelean" Cox, Edith Hurd, Mabel Hart, Maudelle Bass, Clementine Collinwood, Bernice Willis, and Muriel Cook. The Negro Unit only performed one ballet during its existence—Black Ritual or Obeah, which was choreographed by Agnes de Mille and premiered in 1940.
More about Carole Ash
It is not known where Ash was raised, trained, or performed other than with ABT's Negro Unit.
Sources:
Black Ritual (Obeah), American Ballet Theatre
Maher, Erin K. "Ballet, Race, and Agnes de Mille's Black Ritual." The Musical Quarterly, vol. 97, no. 3, Fall 2014, pp. 390-428.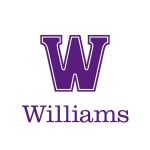 Caprice Turchiano