American Ballet Theatre Negro Unit's Black Ritual and Agnes de Mille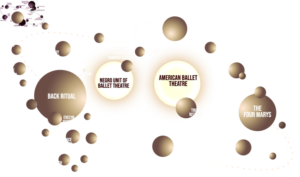 At the inception of the Ballet Theatre, American dancer and choreographer Agnes de Mille was recruited by co-founder of the company Richard Pleasant to choreograph, but only under the condition that de Mille not perform in any of her ballets. De Mille, who was unhappy with this constraint, noted: "Since I was not permitted to perform myself, I avoided comedy altogether in an impulse of stubborn negation and sought to do something as uncharacteristic and surprising as possible—an exotic work for Negroes" (Beacham).
De Mille ultimately created the only ballet that the Negro Unit of Ballet Theatre would perform. The work was called Black Ritual or Obeah, which would become one of de Mille's most significant choreographic works despite often being overlooked. 
De Mille selected sixteen Black female dancers for the performance, all of whom were professionally trained. These dancers were Lawaune Kennard, Lavinia Williams, Anne Jones, Dorothy Williams, Elizabeth Thompson, Evelyn Pilcher, Edith Ross, Valerie Black, Leonore "Azelean" Cox, Edith Hurd, Mabel Hart, Maudelle Bass, Clementine Collinwood, Carole Ash, Bernice Willis, and Muriel Cook.
American Ballet Theatre's The Four Marys and Agnes de Mille
As one of over a dozen collaborations with American Ballet Theatre, for the 25th Anniversary season, Agnes de Mille choreographed The Four Marys, a piece by Trude Rittman based loosely on The Ballad of Mary Hamilton, a 16th century Scottish song about an attendant to Mary Stuart, Queen of Scots. De Mille transports the story to the ante-bellum South, placing emphasis on a relationship between a white suitor and a Black maid rather than a king and a lady-in-waiting.
Trude Rittman and Agnes de Mille
In 1941, de Mille began a series of collaborations with her friend Trude Rittman, primarily working together on various influential Broadway productions, including having Rittman arrange music for de Mille's dances in Carousel. Rittman went on to work with de Mille on several other pieces, including The Four Marys, Brigadoon, Paint Your Wagon, and The Girl in Pink Tights. Additionally, de Mille appointed Rittman the music supervisor for the Agnes de Mille Dance Theatre before its National tour.
More about Agnes de Mille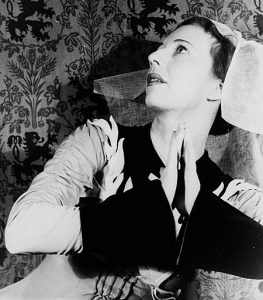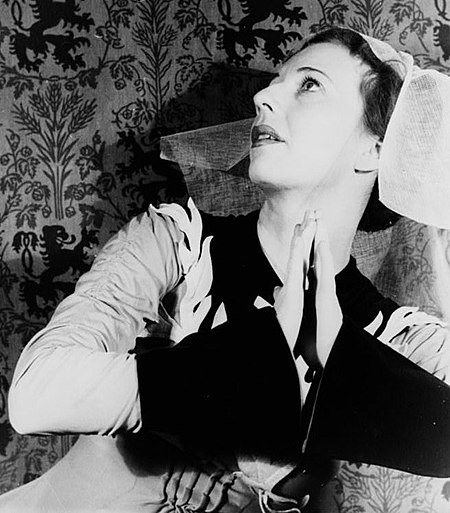 Agnes de Mille was born in New York City into a well-connected family of theater professionals. She had a love for acting and originally wanted to be an actress. She was "not pretty enough," so she turned her attention to dance. As a child, she had longed to dance, but dance at this time was considered more of an activity, rather than a viable career option, so her parents refused to allow her to dance. She did not seriously consider dancing as a career until after she graduated from college. When de Mille's younger sister was prescribed ballet classes to cure her flat feet, de Mille joined her. But de Mille lacked flexibility and technique and did not have a dancer's body. Classical ballet was the most widely known dance form at this time, and de Mille's apparent lack of ability limited her opportunities. She taught herself how to dance by watching film stars on the set of her father's Hollywood productions; these were more interesting for her to watch than perfectly turned out legs, and she developed strong character work and compelling performances.
De Mille arrived in New York in 1938 and later began her association with the fledgling American Ballet Theatre (then called the Ballet Theatre) in 1939. After her success with Rodeo (a ballet she choreographed in 1942), de Mille was hired to choreograph the musical Oklahoma! (1943). De Mille went on to choreograph over a dozen other musicals. Her love for acting played a very important role in her choreography. De Mille revolutionized musical theatre by creating choreography that not only conveyed the emotional dimensions of the characters but enhanced the plot. Her choreography, as a reflection of her awareness of acting, reflected the angst and turmoil of the characters instead of simply focusing on a dancer's physical technique.
In 1973, de Mille founded the Agnes de Mille Dance Theatre, which she later revived as Heritage Dance Theatre in collaboration with the University of North Carolina School of the Arts. 
De Mille developed a love for public speaking, becoming an outspoken advocate for dance in America. She spoke in front of Congress three times: once in the Senate, once in the House of Representatives, and once for the Committee for Medical Research.
Sources:
Agnes de Mille, Wikipedia
Agnes de Mille Vault, Playbill
Agnes de Mille, Andros on Ballet
Bethany Beacham, The Beginning: The Negro Unit of Ballet Theatre and Agnes de Mille's Black Ritual, American Ballet Theatre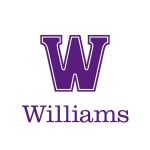 Ryan Crants and McClain Groff