2018
Nikisha Fogo Promoted to Principal at the Weiner Staatsballett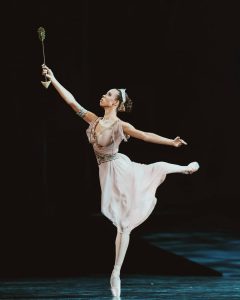 Nikisha Fogo joined the Weiner Staatsballett in 2013. She was promoted to Demi-soloist in 2015 and to Soloist in 2016. Fogo was elevated to Principal in 2018 after her premiere in the principal role of Sylvia.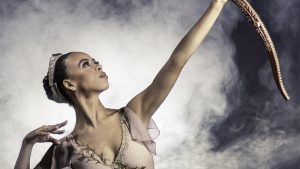 Nikisha Fogo was born in Stockholm, Sweden. She trained at the Royal Swedish Ballet School and at the Royal Ballet School in London. Prior to beginning her ballet training with the Royal Swedish Ballet at the age of 10, Fogo trained in hip-hop, tap, and jazz at her parent's dance school (the first hip-hop dance school in Sweden). In 2010 Fogo was awarded first prize at the Stora Daldansen competition in Falun (Sweden) and at the Ballet Competition in Grasse (France).
See Nikisha Fogo
Claudia Monja Promoted to Principal at the Joburg Ballet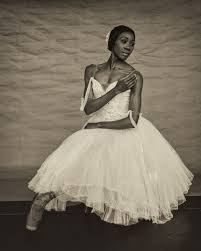 Claudia Monja joined the Joburrg Ballet in 2012. was promoted to Principal at the Joburg Ballet in 2018 after dancing with the company. Since her promotion, Monja has been acclaimed for performing the titular roles of Carmen and Giselle.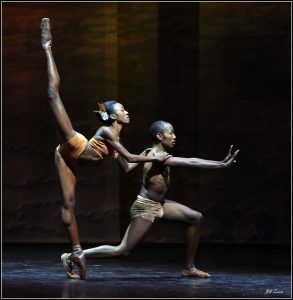 Claudia Monja was born in Havana, Cuba. She performed for the Corps de ballet of the Ballet de Camagüey before joining the Joburg Ballet. Together with fellow dancer Keke Chele she choreographed Havana, based on a popular Cuban salsa dance. She toured to Colombia, Italy, Ecuador, China and Botswana Ecuador. Monja won the Madge Cade Award for services to Joburg Ballet.
Claudia Monja and Keke Chele
See Claudia Monja
More Happenings in 2018
Ballet/ Dance
Sept 19. Former New York City Ballet dancer and founding director of the groundbreaking Dance Theater of Harlem, Arthur Mitchell dies at the age of 84.
American
May 8 -President Trump pulls the US out of the multilateral Iran nuclear deal
May 22 – Stacey Abrams wins the Georgia Democratic primary election for governor. She is the first black woman in the US to win a major party's nomination for the office.
Jul 1 -Nationwide protests over Trump administration immigration policies in the US
September 27 – Supreme Court nominee Brett Kavanaugh and Christine Blasey Ford testify during an all-day hearing before the Senate Judiciary Committee.
November 6 – A record 102 women win seats in the House of Representatives.
Nov 6 – Ilhan Omar (Minnesota) and Rashida Tlaib (Michigan) are the first Muslim women to be elected to the US House of Representaives
World
Mar 24 – Tens of thousands attend 'March for Our Lives' rallies held in Washington D.C. and around the world to protest gun violence
May 8-  Ebola outbreak declared in north-west Democratic Republic of Congo with 2 confirmed cases and 17 deaths
May 19 – The wedding of Prince Harry and Meghan Markle is held at St George's Chapel, England, with an estimated global audience of 1.9 billion.
 Jul 11- In San Francisco London Breed was sworn in as the city's 45th mayor. She became the first African American woman to lead the city.
Aug 27 – UN releases report saying Myanmar military leaders should face genocide and crimes against humanity charges for violence against Rohingya
Arts and Sciences
January 7 – At the Golden Globes, attendees dress in black in support of the Time's Up movement to combat sexual harassment in Hollywood and beyond.
February 12 – The Smithsonian National Portrait Gallery unveils the official portraits of former President Barack Obama and former first lady Michelle Obama. The portraits were painted by African-American artists Kehinde Wiley and Amy Sherald, a first in the history of presidential portraits.
February 16- Black Panther hit the box office.
Apr 14 – Beyoncé becomes the first black woman to headline the Coachella Music Festival.
April 16 – Rapper Kendrick Lamar wins the Pulitzer Prize for his album, "Damn."
Aug 12 -NASA launches the Parker Space Probe, its first mission to the Sun and its outermost atmosphere, the corona
Aug 23- American composer George Walker (96) died in Montclair, NJ. He was the first black composer to win the Pulitzer Prize for music (1996).
Aug 30- More than 40 musicians and celebrities took the stage in Detroit to celebrate the life and legacy of Aretha Franklin, who died two weeks prior.
Human and Civil Rights
Feb 24 UN Security Council passes resolution for 30 day ceasefire in Syria
Apr 10 Facebook CEO Mark Zuckerberg begins testifying before US Congress about data use and security
Jul 1 Nationwide protests over Trump administration immigration policies in the US
Aug 6 South Sudan peace accord signed between South Sudanese President Salva Kiir and rebel leader Riek Machar in Sudan attempting to end 5 years of civil war
September 20- The European Union called on Israeli authorities not to demolish Khan al-Ahmar and to use restraint in the Gaza protests.
Sports
Jan 23- LeBron James becomes the 7th and youngest (33 years 24 days) to reach the 30,000 NBA point milestone during 114-102 loss to San Antonio Spurs
Jan 24- Former US Olympic team doctor Larry Nassar found guilty of molesting over 150 girls, sentenced up to 175 years in prison
Sep 8- US Open Women's Tennis: Naomi Osaka first Japanese female to win a Grand Slam singles final; beats Serena Williams in controversial match 6-2, 6-4
Oct 24- Kenyan marathon runner Eliud Kipchoge named UN Person of the Year for setting a new marathon world record and for his work with AIDS/HIV in Kenya