1890
Maria Sergeyevna Skorsiuk joins the Russian Imperial Ballet
Maria Sergeyevna Skorsiuk was a character artist and coryphée of the Russian Imperial Ballet.  In 1890, after studying at the Imperial Theatre School, Skorsiuk joined the Imperial Ballet (now the Mariinsky Ballet) where she danced for ten years. She is reported to have been the only Black ballerina of the Russian Imperial Theatres.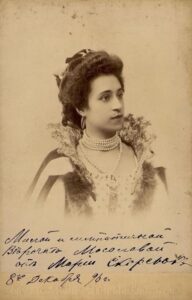 Maria Sergeyevna Skorsiuk (1872-1901) was born in Saint Petersburg into a family reportedly descended from Black court servants. Peter I (1682-1725) first brought Black servants to the Russian court in Saint Petersburg–mostly from Africa, though records show servants imported from the Americas as well. While Black folks also came to Russia as sailors, entertainers, and through other professional paths, the Afro-Russian population remained very small throughout the Imperial period. Black domestic servants were not considered slaves in Russia, in fact the country was outspokenly against the Atlantic slave trade. The financial capital and social connections of Black court servants, such as Skorsiuk's ancestors, allowed them and their descendants to move up the social ladder including into mercantile, military, and civic positions.
Skorsiuk's father was from Luga and a member of the lower urban class. Skorsiuk entered the Imperial Theatre School as a state student. There she was taught by Ekaterina Vazem, who, in her memoirs, described Skorsiuk as "… A tall, skinny girl with the distinctive features of a purely African type, dark brown skin, large black eyes and full lips …" While Vazem did stereotype Skorsiuk as not fit for classical roles because of her 'appearance,' Vazem also advocated for Skorsiuk's technical abilities to the school examiners and to Marius Petipa after her graduation in 1890.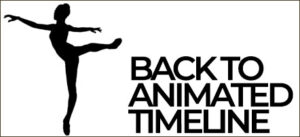 Skorsiuk entered the Imperial Ballet in June 1890, that same year of the historic debut of Marius Petipa and Peter Ilyich Tchaikovsky's The Sleeping Beauty. Skorsiuk was cast as one of the Four Young Maidens in the first act, who, together with the Four Maids of Honour, form a group of danseuses that accompany Princess Aurora. From then on, Skorsiuk danced an extensive repertoire, though she was rarely allowed to don pointe shoes and was mostly cast in character parts. In just her first season of 1890-1891, Skorsiuk performed forty times in ballets and eighteen times in operas, totalling fifty-eight appearances. Over her ten-year career, the numerous ballets Skorsiuk danced in included the première of Cinderella, Raymonda and revivals of Coppélia, Swan Lake, The Little Humpbacked Horse, Le Corsaire, and Esmeralda.
Sources:
Allison Blakely, Russia and the Negro: Blacks in Russian History and Thought, 1986
Ekaterina Vazem, Memoirs of a Ballerina of the St Petersburg Bolshoi Theatre, 1867-1884.
Peter Koppers, "Maris Skorsiuk", The Marius Petipa Society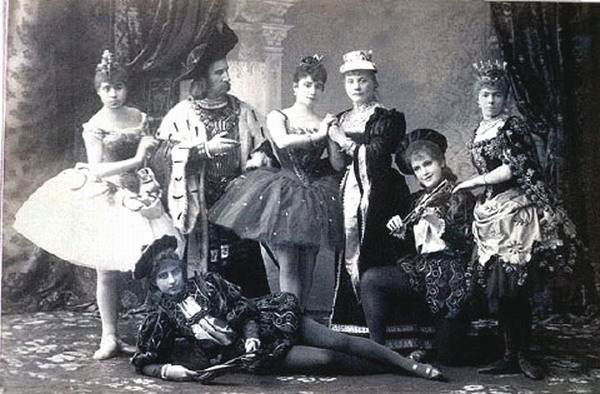 Other Happenings in 1890
Ballet/Dance History
Jan 15: The Sleeping Beauty, with music by Tchaikovsky, is premiered at the Imperial Mariinsky Theatre in St. Petersburg, Russia.
American History
Jan 2: Alice Sanger becomes the first female staffer in the White House.
Jan 25: Nellie Bly completes her round-the-world journey in 72 days.
Apr 14: At the First International Conference of American States, in Washington D.C., The Commercial Bureau of the American Republics is founded.
Jul 2: Passage of The Sherman Anti-Trust Act, the first Federal act to outlaw monopolistic business practices.
Jul 3: Idaho 1s admitted as the forty-third state to the Union.
Jul 10: Wyoming 1s admitted as the forty-fourth state to the Union.
Aug 6: At Auburn Prison in New York, William Kemmler becomes the first person to be executed in the electric chair.
Dec 15: Hunkpapa Lakota leader Sitting Bull is killed by police on Standing Rock Indian Reservation.
Dec 29: Wounded Knee Massacre: At Wounded Knee, South Dakota, a Native American camp, the U.S. 7th Cavalry Regiment tries to disperse the non-violent "Ghost-Dance." 153 Lakota Sioux and 25 troops are killed; about 150 flee the scene.
World History
May 1: A coordinated series of mass rallies and one-day strikes is held throughout many cities and mining towns, in Europe and North America, to demand an eight-hour workday.
Jul 1: In the first general election for the House of Representatives of Japan, about 5% of the adult male population elect a lower house of the Diet of Japan, in accordance with the new Meiji Constitution of 1889.
Jul 26: In Buenos Aires, the Revolution of the Park takes place, forcing President Juárez Celman's resignation.
Aug 20: Treaty of London: Portugal and the United Kingdom define the borders of the Portuguese colonies of Mozambique and Angola.
Arts & Sciences
Jan: Photographer Jacob Riis publishes How the Other Half Lives: Studies among the Tenements of New York, documenting the horrible living conditions immigrants faced living in New York City's tenements.
Jun 1: The United States Census Bureau begins using Herman Hollerith's tabulating machine to tabulate census returns using punched card input, a landmark in the history of computing hardware. Hollerith's company eventually becomes IBM.
Jul 27: Painter Vincent van Gogh dies.
Human & Civil Rights
Feb 18: National Woman Suffrage Association and the American Woman Suffrage Association join to form the National American Woman Suffrage Association.
Aug 30: The Morrill Land-Grant Act, which allows for the creation of land-grant colleges in US states using the proceeds from sales of federally-owned land, is amended specifically for the former Confederate states. This act requires each state to show that race is not an admissions criterion, or else to designate a separate land-grant institution for persons of color. Among the seventy colleges and universities which eventually evolved from the Morrill Acts are several of today's historically Black colleges and universities.
Nov 1: Mississippi enacts a poll tax–the first of its kind. This restriction on voting access disproportionately affects African Americans voters.
Sports
May 12: The first ever official English County Championship cricket match begins in Bristol; Yorkshire beats Gloucestershire, by eight wickets.
Jun 27: Canadian-born boxer George Dixon defeats the British bantamweight champion in London, giving him claim to be the first black world champion in any sport.
Sources:
1890, Wikipedia
1890 Fast Facts, The United States Census Bureau
African-Americans & the Black Experience: Milestones in Black History, Missouri Valley College
Morrill Land-Grant Acts, Wikipedia
Sherman Anti-Trust Act (1890), OurDocuments
Women's History Milestones: A Timeline, History Channel