2006
Collage Dance Collective is founded in New York City
Collage Dance Collective was founded in 2006 by Kevin Thomas and Marcellus D. Harper.
While principal dancer Kevin Thomas was on a hiatus from the Dance Theatre of Harlem, he produced a series of pieces before co-founding Collage Dance Collective with Marcellus D. Harper. The company debuted at Kansas City's Lyric Opera House the following year.
Collage came into existence and was able to perform due to a grant from the Muriel McBrien Kauffman Foundation, which is "a private foundation established by Muriel Irene Kauffman in 1987 with a vision toward communities in which the arts flourish."
In 2007, the company moved to Memphis, Tennessee to "take part in the city's exciting artistic renaissance and to fulfill its mission of extending the reach of outstanding classical ballet training."
Collage performs pieces from choreographers such as John Alleyne, Frederick Ashton, Camille A. Brown, Nicolo Fonte, Tiffany Glenn, Darrell Grand Moultrie, Shawn Hounsell, and Iega Jeff.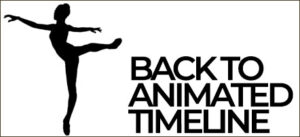 Collage Dance Collective includes this mission statement on their website:
"Collage believes that participation in the arts enriches communities and is critical to economic and social development. The company works to increase access to outstanding ballet training, increase diversity on professional ballet stages and increase participation by people of color at ballet and other fine arts events."
Sources:
About Us, Muriel McBrien Kauffman Foundation
Kevin Thomas, Saugerties Ballet Center
Kevin Thomas, Collage Dance Collective
About Us, Collage Dance Collective
Collage Dance Collective Presents Diverse Works for New Audiences in Memphis, Pointe Magazine
See also: 
Collage Dance Collective Presents Diverse Works for New Audiences in Memphis, Pointe Magazine
---
Eric Underwood joins the Royal Ballet 
Eric Underwood, formerly a member of Dance Theatre of Harlem and American Ballet Theatre, joined the Royal Ballet in 2006.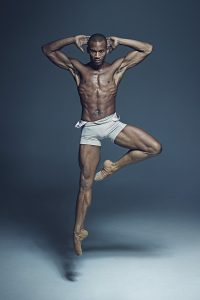 African American Eric Underwood was accepted into the Royal Ballet in 2006 and was promoted to soloist only two years later. While in his first season with the company, he created roles for Christopher Wheeldon's DGV: Danse a grande vitesse and Wayne McGregor's Chroma. In later years with the company, also created roles in Aeternum, Electric Counterpoint, Alice's Adventures in Wonderland, Infra, Acis and Galatea, Live Fire Exercise, Raven Girl, Tetractys, Woolf Works, Obsidian Tear, and Multiverse. Underwood danced with the Dance Theatre of Harlem in 2000 and American Ballet Theatre in 2003.
---
---
Other Happenings in 2006
Ballet/Dance History
Céline Gittens joins the Birmingham Royal Ballet.
American History
Apr 27: Construction begins on the Freedom Tower for the new World Trade Center in New York City.
Jun 29: Hamdan v. Rumsfeld—The US Supreme Court rules that President George W. Bush's plan to try Guantanamo Bay detainees in military tribunals violates US and international law.
World History
Jan 16: Ellen Johnson-Sirleaf is sworn in as Liberia's new president. She becomes Africa's first female-elected head of state.
Jan 22: Evo Morales is inaugurated as President of Bolivia, becoming the country's first indigenous president.
Mar 11: Michelle Bachelet is inaugurated as the first female president of Chile.
Apr 11: Iranian President Mahmoud Ahmadinejad announces that Iran had successfully enriched uranium.
Jul 5: Emergency United Nations Security Council meeting at the UN in New York City is held because of North Korean missile tests that day.
Oct 9: North Korea conducts its first nuclear test.
Arts & Sciences
Jan 10: 32nd People's Choice Awards—Johnny Depp and Sandra Bullock win for Motion Picture; Ray Romano and Jennifer Garner win for TV.
Jan 19: The New Horizons probe is launched by NASA on the first mission to Pluto.
Jan 24: Walt Disney International announces that it is buying Pixar.
Mar 10: The Mars Reconnaissance Orbiter arrives at Mars.
Jun 11: 60th Tony Awards—Jersey Boys and History Boys win.
Jul 3: Lily Allen releases her debut single "Smile."
Aug 27: 58th Emmy Awards—24, The Office, Kiefer Sutherland, and Mariska Hargitay win.
Oct 11: US Sitcom 30 Rock premieres on NBC.
Human & Civil Rights
Mar 6: South Dakota Governor Mike Rounds signs a bill into legislation that would ban most abortions in the state.
Mar 16: The United Nations General Assembly votes to establish the UN Human Rights Council.
Jun 13: The US Senate issues a formal resolution apologizing for failure to create anti-lynching legislation.
Sports
Jan 22: Kobe Bryant scores 81 points in a 122-104 Lakers victory over the Toronto Raptors; second-highest game total in NBA history.
Feb 5: Super Bowl XL—Pittsburgh Steelers beat Seattle Seahawks; MVP: Hines Ward, Pittsburgh, WR.
Feb 10: XX Winter Olympic Games open in Turin, Italy.
Feb 19: 55th NBA All-Star Game—East beats West, 122-120; MVP: LeBron James, Cleveland Cavaliers.
May 28: Barry Bonds hits his 715th career home run, passing Babe Ruth on the MLB all-time list.
Aug 6: Tiger Woods becomes the youngest player to compile 50 PGA Tour wins with a 3-stroke victory in the Buick Open.
Oct 27: St. Louis beats Detroit Tigers, 4-2 in Game 5 to win Cardinals' 10th Baseball World Series.