1973
Sandra Fortune of the Capitol Ballet competes in the International Ballet Competition
In 1973, Sandra Fortune was the only American in the Second International Ballet Competition in Moscow, where she was placed 26th out of 125 dancers.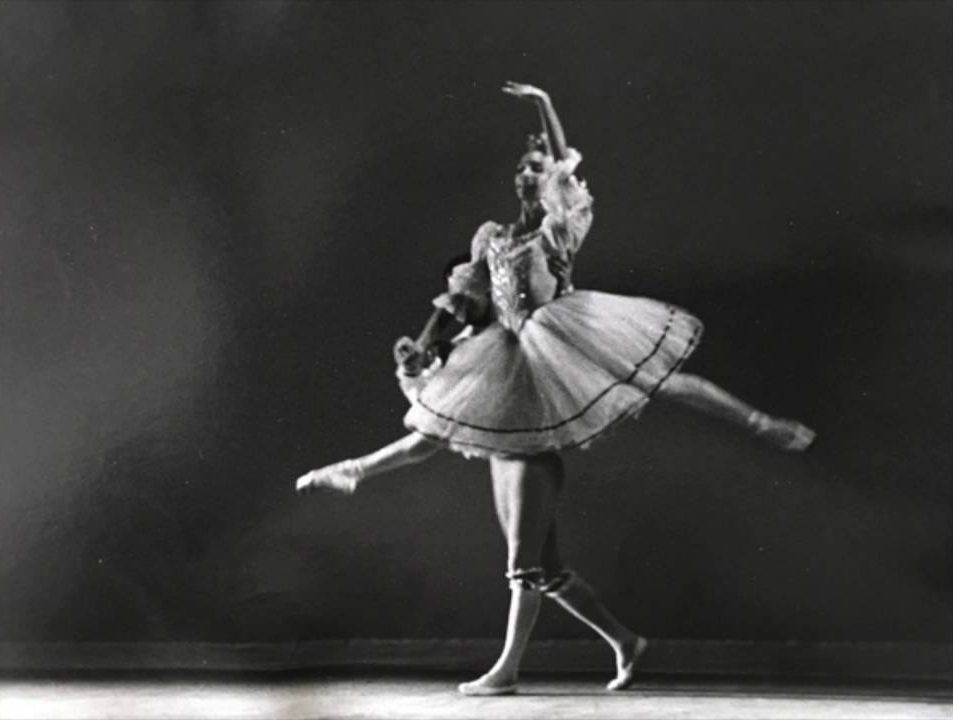 Sandra Fortune-Green was born on March 2, 1951 in Washington DC to Elizabeth and Raymond Fortune. Fortune-Green began her dance career at age 10, enrolling in the renowned Jones-Haywood School of Dance under the instruction of Doris Jones and Claire Haywood. Fortune-Green flourished at the school, eventually becoming a principal dancer for the Capitol Ballet Company.
After Fortune-Green graduated from Theodore Roosevelt High School in 1968, she pursued her dance studies in New York at the School of American Ballet, the American Ballet Theatre, and the Joffrey Ballet before returning back to Washington DC to attend Howard University. In 1972, Fortune-Green left Howard to begin training for the prestigious Second International Ballet Competition in Moscow, Russia. She was the only African American to ever compete in this competition. Fortune-Green was eliminated after the second round of judging, but finished twenty-sixth out of the 126 dancers participating. After returning to the United States, Fortune-Green married her high school sweetheart, Joseph Green, on New Year's Eve of 1975.
See also:
Sandra Fortune Green
1941: Jones-Haywood School of Ballet is founded in Washington DC
---
Christopher Boatwright joins the Stuttgart Ballet
In 1973, Christopher Boatwright (1955-1997) joined the Stuttgart Ballet in Germany, where he played principal characters in his nine years with them.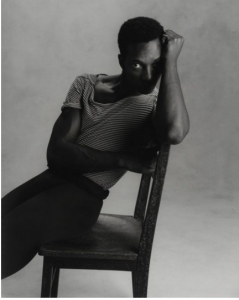 Christopher Boatwright was compelled to join the Stuttgart Ballet company in Germany after seeing their performance of Eugene Onegin at the Metropolitan Opera House in 1973. Out of his nine years with this company, he is most remembered by his portrayal of Romeo in Romeo and Juliet in 1979.

---
Other Happenings in 1973
Ballet/Dance History
Feb 8: Twyla Tharp choreographs Deuce Coupe for Joffrey Ballet.
Mar 1: Robert Joffrey Dance Company debuts.
Jul 19: Australian Ballet's film of Don Quixote premieres at the brand-new Sydney Opera House.
Dec 15: Boston Ballet celebrates 10 years as a professional company.
American History
Jan 22: In Roe v. Wade, US Supreme Court rules that abortion is a constitutional right.
Jan 23: US President Nixon announces an accord has been reached to end the Vietnam War.
Mar 8: Eisenhower Tunnel opens and is established as the world's highest/US longest tunnel.
Apr 18: US government ends Mandatory Oil Import Program, established in 1959 by President Eisenhower.
Jul 20: The US Senate passes the War Powers Act.
Sept 13: Congress passes and sends a bill to Nixon to lift football's blackout.
Dec 28: The Endangered Species Act is enacted in the US to protect wildlife rights.
Three African Americans are elected as mayors in their respective cities: Los Angeles, Atlanta, and Detroit.
World History
Jan: The United Kingdom, Denmark, and Ireland join the European Economic Community.
Aug 15: US involvement in Vietnam officially ends.
Oct 20: Sydney Opera House opens, Beethoven's Symphony No. 9 was performed.
Arts & Science
Jan 14: The Elvis Presley concert "Aloha from Hawaii" becomes the most watched broadcast by an individual entertainer.
Mar 27: 45th Academy Awards—The Godfather, Marlon Brando and Liza Minnelli win. Marlon Brando turns down Oscar for best actor in support of Native Americans.
Apr 3: The first portable cell phone call is made in New York City.
May 4: Valerie Perrine becomes the first woman to display female nudity on an American TV network in Steambath (PBS).
May 17: Stevie Wonder releases "You are the Sunshine of My Life."
Jun 19: The Rocky Horror Picture Show stage production opens in London.
Aug 6: Stevie Wonder is involved in car crash, goes into a four-day coma.
Sep 8: Star Trek: Animated Series premieres on TV.
Dec 25: The Sting, directed by George Roy Hill and starring Paul Newman and Robert Redford, premieres in Los Angeles and New York (Wins Best Picture 1974).
Human & Civil Rights
Jun 28: Black Sports Hall of Fame forms, inducting Paul Robeson, Elgin Baylor, Jesse Owens, Jim Brown, Wilma Rudolph, Joe Louis, and Althea Gibson.
Jul 1: Tom Bradley becomes the 38th Mayor of Los Angeles, the first (and only) African American to hold that position
Jul 2: National Black Network begins operation on radio.
Sports
Jan 22: George Foreman TKOs Joe Frazier in 2 for heavyweight boxing title.
Mar 20: Roberto Clemente elected to Hall of Fame 11 weeks after his death.
Mar 31: Ken Norton defeats Muhammad Ali in a 12-round split decision.
May 8: Ernie Banks fills in for Cubs manager Whitey Lockman, who is ejected during the game, technically becoming baseball's first African American manager.
Sept 1: George Foreman KOs Jose "King" Roman in 1 for heavyweight boxing title.
Sept 10: Muhammad Ali defeats Ken Norton.
Sep 21: Nate Archibald signs 7-year contract with NBA Kansas City Kings for $450,000.