2001
Cassa Pancho founds Ballet Black
Inspired by Arthur Mitchell, Cassa Pancho establishes Ballet Black, a company for Black and Asian dancers in classical ballet.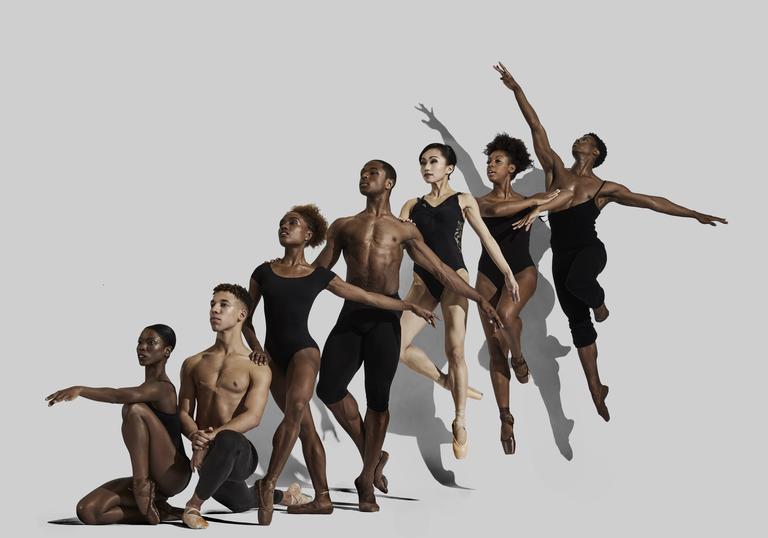 Trinidadian British dancer Cassa Pancho, who trained at the Royal Academy of Dance and Durham University, noticed a lack of opportunities for Black and Asian dancers in the UK. She thus founded Ballet Black, a company that provides "dancers and students of black and Asian descent with inspiring opportunities in classical ballet," in 2001. Pancho was "inspired by [Arthur] Mitchell's example" (Narratives 60). She and ballet master Denzil Bailey, a former member of the English National Ballet, held auditions at London's Royal Academy of Dance.
The company's founding members were Frederic Claudel, Celia Grannum, Florence Kollie, Sia Kpakiwa, Gerrard Martin and Jake Nwogu, all of whom performed Pancho and Bailey's choreography at Ballet Black's debut at the Royal Academy of Dance.
Ballet Black says their ultimate goal is "to see a fundamental change in the number of black and Asian dancers in mainstream ballet companies, making Ballet Black wonderfully unnecessary." Pancho remains CEO and artistic director of the company.
Sources:
Narratives in Black British Dance: Embodied Practices. Germany, Springer International Publishing, 2018.
History, Ballet Black
The Company, Ballet Black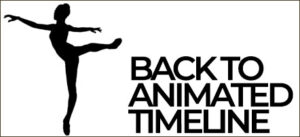 ---
Other Happenings in 2001
Ballet/Dance History
Tina Pereira joins the National Ballet of Canada
After training at Canada's National Ballet School starting at age 12, Trinidadian dancer Tina Pereira joined the National Ballet of Canada in 2001. She stayed with the company until 2004, when she joined Het Nationale Ballet. But Pereira ultimately returned to the Canadian company in 2006 and was promoted to the rank of first soloist in 2009.
Pereira's repertoire with the company is extensive: The Sugar Plum Fairy in The Nutcracker, Carmen in Carmen, Lise in La Fille mal gardée, Valencienne in The Merry Widow, Katerina in The Taming of the Shrew, Spring in The Four Seasons, Le Serpent in Le Petit Prince, Perditia and the Young Shepherdess in The Winter's Tale, as well as roles in Wayne McGregor's Chroma, Twyla Tharp's In the Upper Room, George Balanchine's Symphony in C, and Sir Frederick Ashton's Monotones I.
Source:
Tina Pereira, The National Ballet of Canada
Jun 24: Peter Martins' Hallelujah Junction premieres in Copenhagen.
Dance Europe Magazine names Tanya Wideman-Davis the "Best Female Dancer of 2001-2002."
Anne Jones of the Negro Unit of Ballet Theatre passes away.
American History
Jan 20: The inauguration of George W. Bush takes place.
Jun 7: George W. Bush initiates what is later known as the "Bush tax cuts."
Sept 11: Almost 3,000 are killed in the attacks on New York's World Trade Center; Virginia's The Pentagon; and Shanksvilla, PA.
Sept 18: Anthrax attacks target American newspapers and television news channels.
Nov 30: Gary Ridgway, The Green River Killer, is arrested after committing at least 48 murders.
World History
Jan 23: The Tiananmen Square incident takes place.
Oct 7: The United States and other nations initiate invasions in Afghanistan, responding to the September 11th attacks.
Dec 11: The People's Republic of China joins the World Trade Organization.
Dec 15: The Leaning Tower of Pisa reopens after an 11-year renovation.
Arts & Sciences
Jan 9: iTunes is launched.
Jan 15: Wikipedia is launched.
Jul 2: The first "self-contained" artificial hearts is implanted.
Oct 23: Apple's iPod is introduced.
Nov 21: Harry Potter and the Philosopher's Stone, the first in the film franchise, is released.
Human & Civil Rights
Apr 1: Netherlands' "Act on the Opening up of Marriage" allows same-sex couples to marry.
Aug 21: NATO sends a peace-keeping force to the Republic of Macedonia.
Aug 31: In South Africa, The World Conference Against Racism 2001 begins.
Sept 3: Israel, the United States, and Canada withdraw from the Conference Against Racism because "they feel that the issue of Zionism is overemphasized."
Sports
Aug: The 2001 World Championships take place in Edmonton, Alberta, Canada.
Sept 39: A boxing gala event is held in honor of the victims and rescuers of the September 11th attacks.
Oct 30: Michael Jordan returns to the National Basketball Association after 3.5 years.
Source: