1983
Lauren Anderson joins Houston Ballet
In 1983, Lauren Anderson (b. 1965) joined the Houston Ballet following her high school graduation.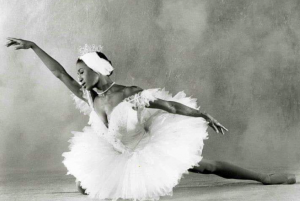 Native Houstonian Lauren Anderson trained exclusively at Houston Ballet's Ben Stevenson Academy from the age of seven and danced with Houston Ballet from 1983 to 2006, performing leading roles in all the great classical ballets, appearing across the world to critical acclaim and in the process, becoming one of Houston Ballet's most beloved stars.
Source:
Lauren Anderson, Houston Ballet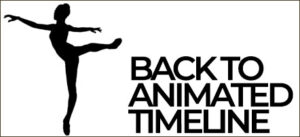 ---
Other Happenings 1983
Ballet/Dance History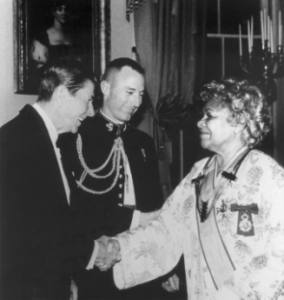 Katherine Dunham receives a Kennedy Center Honors Award
Apr 30: George Balanchine dies at 79.
May 12: Jerome Robbins premieres Glass Pieces to music by Philip Glass.
Nov 10: Star 80, an American biographical drama film written and directed by Bob Fosse, is released.
Rudolph Nureyev is appointed director of Paris Opera Ballet.
American History
Jan 7: President Reagan ends the arms embargo against Guatemala.
Mar 21: Time Magazine recalls most recent volume for a typo on the cover.
Mar 23: President Reagan introduces Strategic Initiative Defense, also known as "Star Wars," for preemptive defense against potential USSR nuclear attacks.
Apr 18: One suicide bomber kills 63 at the US Embassy in Lebanon.
Sept 29: US Congress invokes the War Powers Act on President Reagan.
Nov 11: President Reagan is the first US president to address Japanese legislature.
World History
Jan 30: A new law in the UK requires front seat passengers to wear seatbelts.
Apr 15: Disneyland opens in Tokyo.
Apr 21: The one pound coin is introduced in England.
Aug 27: Haiti adopts a constitution.
Nov 26: Twenty-six million pounds worth of gold, diamonds, and cash are robbed from a warehouse at Heathrow Airport in England.
Dec 31: Nigerian Military overthrows its president for the second time.
Arts & Sciences
Feb 28: The final episode of M*A*S*H* airs on CBS and breaks record of viewership.
Mar 2: Compact Discs are introduced by Philips & Sony.
Mar 4: US Public Health Services create guidelines for blood donors and AIDS.
Apr 8: David Copperfield makes the Statue of Liberty disappear for a magic trick.
Apr 18: Alice Walker wins the Pulitzer Prize for The Color Purple.
May 25: Star Wars VI: Return of the Jedi is released.
Jun 8: Trading Places, starring Eddie Murphy and Dan Aykroyd, is released.
Jun 11: "My Love" by Lionel Ritchie is released.
Jul 4: Mario Bros. is released by Nintendo as an arcade game in Japan.
Human & Civil Rights
Feb 7: Elizabeth Dole is sworn in as the first female US Secretary of Transportation.
Apr 12: Harold Washington becomes the first Black mayor of Chicago.
May 24: Supreme Court rules that the government can deny tax breaks to schools that have been racially discriminatory towards students.
Jun 6: Betty White becomes the first woman to win a Daytime Emmy Award for Outstanding Game Show Host.
Aug 30: Guion Bluford Jr. becomes the first Black man to travel to space.
Sept 17: Vanessa Williams becomes the first Black woman to be crowned Miss America.
Oct 19: Senate establishes Martin Luther King Jr. Day as the third Monday in January.
Nov 8: Wilson Goode is elected as the first Black mayor of Philadelphia.
Sports
Jan 10: NY Supreme Court forbids the NY Yankees from playing season-openers in Denver.
Jan 13: The AMA calls for the ban of boxing due to Muhammad Ali's deteriorating condition.
Mar 1: Tamara McKinney becomes the first woman to win the Alpine Skiing World Cup.
Aug 7: The first World Championships in Athletics are held in Helsinki, Finland.