2015
Misty Copeland promoted to Principal at American Ballet Theatre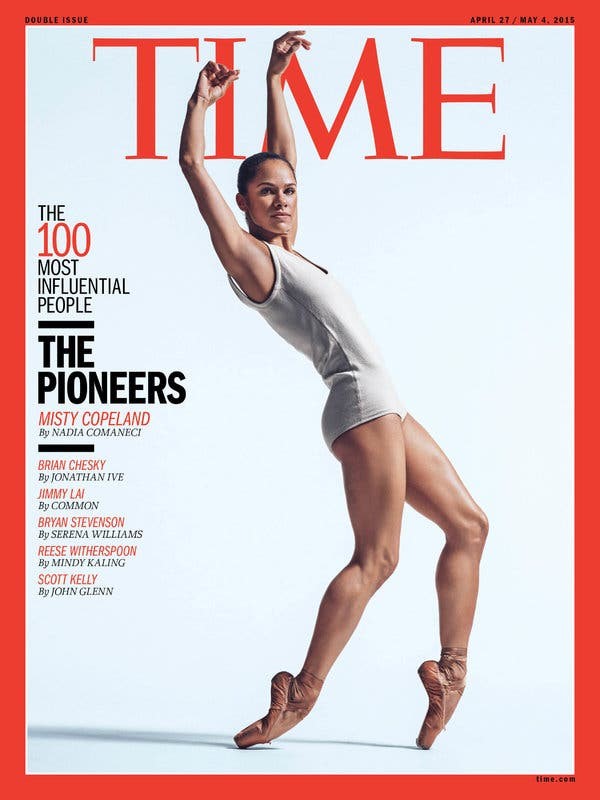 When Misty Copeland was promoted to principal dancer in the American Ballet Theatre she became the first African American woman ever to hold that position in the company. She was also the first African American woman to star in Swan Lake at the MET with the ABT.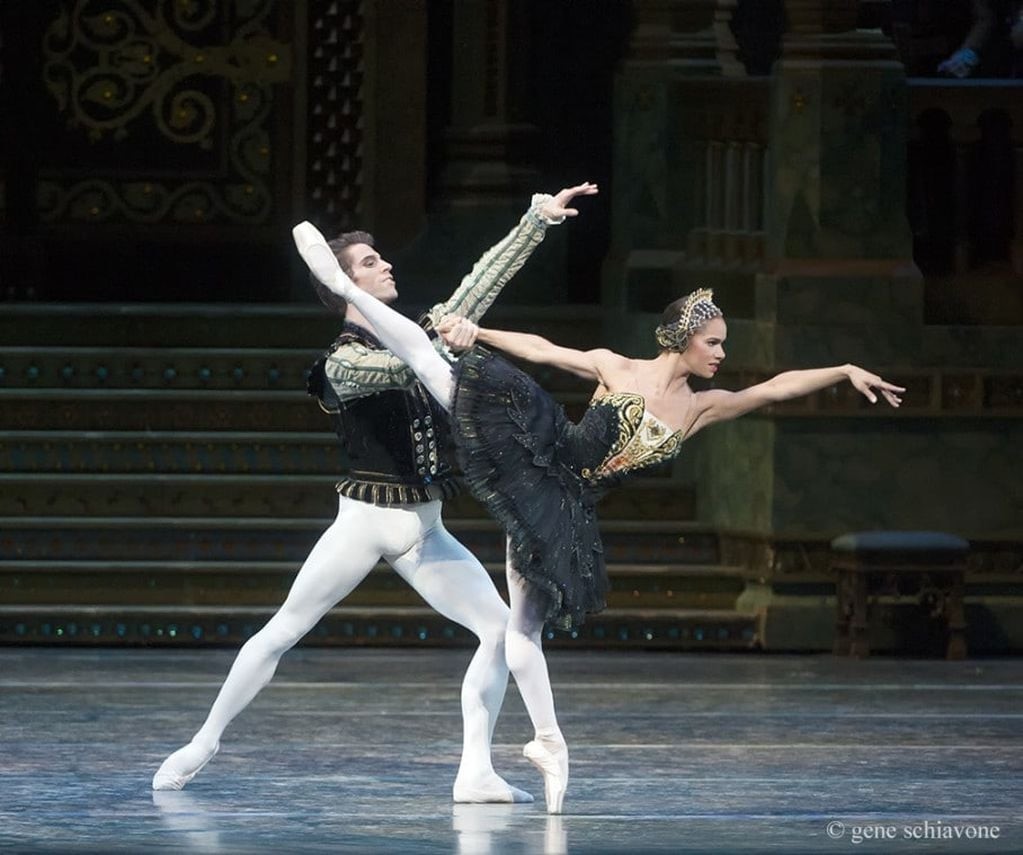 Born in Kansas City, Missouri and raised in San Pedro, California, Misty Copeland began her ballet studies at the age of 13 at the San Pedro City Ballet. At the age of fifteen she won first place in the Music Center Spotlight Awards. She then began her studies at the Lauridsen Ballet Center. Copeland has studied at the San Francisco Ballet School and American Ballet Theatre's Summer Intensive on full scholarship and was declared ABT's National Coca-Cola Scholar in 2000.
Copeland joined ABT's Studio Company in September 2000, then joined American Ballet Theatre as a member of the corps de ballet in April 2001. She was appointed a Soloist in August 2007 and a Principal Dancer in August 2015.
See:
American
Mar 9 US President Barack Obama signs an executive order declaring Venezuela a national security threat to the US
Apr 23 Loretta Lynch is confirmed as the first African-American woman as US Attorney General
Jun 25 Obamacare subsidies in The Affordable Care Act preserved by US Supreme Court Ruling
Sep 14 14 year old Texan Ahmed Mohamed arrested at school when home-made clock assumed to be a bomb
Dec 7 Time Magazine readers name Bernie Sanders their 'person of the year'
World
Jan 23 Salman bin Abdulaziz Al Saud is crowned King of Saudi Arabia
May 29 Muhammadu Buhari is sworn in as the President of Nigeria
Sep 9 Quessn Elizabeth II becomes Great Britian's longest-reigning monarch at 63 years and seven months
Nov 16 French President Francois Hollande declares the country at war with ISIS in an address to parliament
Arts and Sciences
Jan 7 41st People's Choice Awards: Robert Downey Jr and Jennifer Lawrence win for movies and Patrick Dempsey and Ellen Pompeo win TV
Jan 11 72nd Golden Globes: Boyhood, Eddie Redmayne, and Julianne Moore win
Feb 22 87th Academy Awards: Birdman wins best Film and Director, Eddie Redmayne and Julianne Moore win best Actor and Actress
Apr 13 Avengers: Age of Ultron premieres
May 5 Scientists announce the discovery of the oldest and most distant galaxy known to man
Jul 16 Scientists reveal 1st close-up pictures of Pluto sent by the New Horizons probe
Sep 8 Comedian Stephen Colbert debuts as the new host of CBS's The Late Show
Sep 21 67th Emmy Awards: Game of Thrones, Viola Davis, and John Hamm win
Sep 28 NASA scientists announce the discovery of flowing water on Mars
Human and Civil Rights
Jun 26 US Supreme Court rules same-sex marriage is legal across all US States
Sep 1 Pope Francis tells priests to pardon women who have had an abortion in a letter released by the Vatican
Nov 12 Out Magazine names Barack Obama 'Ally of the Year', Obama becomes 1st sitting US President to pose for the cover of a gay magazine
Dec 31 US law enforcement kills 1,134 in 2015, young black men 9x more likely to be victims
Sports
Jan 31 Australian Open Women's Tennis: Serena Williams wins 19th career Grand Slam singles title
Feb 1 Super Bowl XLIX, New England Patriots beat Seattle Seahawks
May 2 Floyd Mayweather Jr. beats Manny Pacquiao with points in 12 rounds in world welterweight unification fight
May 4 Golden State Warrior Stephen Curry is named MVP for the 2014-2015 NBA season
Aug 27 15th Athletics World Championships: Usain Bolt adds the Men's 200m dash gold to his 100m win