1986
Brenda Edwards becomes first Black female dancer with English National Ballet
After Noel Wallace is hired as the first Black dancer with the London Festival Ballet, Brenda Edwards becomes the first Black woman to join the company.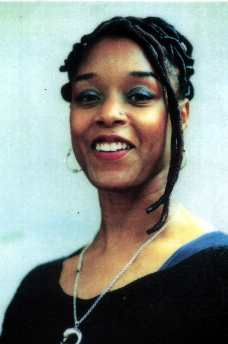 Though the London Festival Ballet (now called the English National Ballet) had hired Noel Wallace as the first Black dancer in the company in 1985, it wasn't until Brenda Edwards joined the following year that the company included a Black woman member. Edwards was met with support from artistic director Peter Schaufuss, but admits she still "sometimes felt as though she was reminded of her colour in the working environment" (Bourne 252). She said that "It was only when I joined the ballet company that I came up against the politics of being black."
Edwards worked her way to the rank of soloist with the company and following her tenure with LFB, joined London Contemporary Dance Theatre and the Martha Graham Dance Company.
Sources:
Black British Ballet: Race, Representation and Aesthetics, Sandie Mae Bourne
Artistes: Brenda Edwards, MBE, International Ballet Masterclasses in Prague
Dance forecast, Prospect Magazine
How black dancers brought a new dynamism to British dance, The Guardian
Subject Guide: Black British Dance
See also: 
Brenda Edwards
Noel Wallace
1985: Noel Wallace becomes the first Black dancer with London Festival Ballet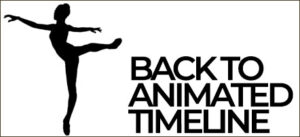 ---
Other Happenings in 1986
Ballet/Dance History
Paul Russell retires after his five years with San Francisco Ballet.
Pedro Barrios joins Oakland Ballet.
American History
Jan 24: The Voyager 2 makes its first encounter with Uranus.
Jul 5: The Statue of Liberty reopens after renovation.
World History
Jan 1: Aruba separates from the Netherlands Antilles.
Jan 1: Portugal and Spain join the European Union (then called the European Community).
Mar 31: Mexicana Flight 940 crashes near Maravatio, Mexico. The disaster kills 167.
Apr 16: The Netherlands and the UK sign a peace treaty.
Oct 11: Ronald Reagan and Mikhail Gorbachev meet in Iceland.
Arts & Sciences
Jan 28: The space shuttle Challenger explodes 73 seconds after lifting off in Cape Canaveral, Florida.
Feb 3: Pixar Animation Studios is founded.
Mar 24: The 58th Academy Awards occur; Sydney Pollack's Out of Africa win Best Picture.
Apr 26: The Chernobyl Nuclear Power Plant accident occurs.
Sept 8: The Oprah Winfrey Show debuts.
Human & Civil Rights
Jan 20: Martin Luther King Jr. Day is observed for the first time.
Feb 19: The US Senate outlaws genocide.
May 25: 6.5 million people form a human chain for Hands Across America.
Sports
Nov 22: Mike Tyson wins his first world boxing title in Las Vegas.
Jun 8: The Boston Celtics win the NBA Championship, defeating the Houston Rockets.
Oct 27: The New York Mets win their second world series title, defeating the Boston Red Sox.
Sources: