1939
Bernice Hammond founds Hammond Dance Studio, Washington DC
After receiving training from Lisa Gardiner and leaving Howard University, Bernice Hammond opened the Hammond Dance Studio in Washington DC.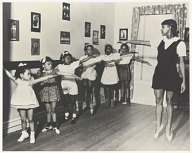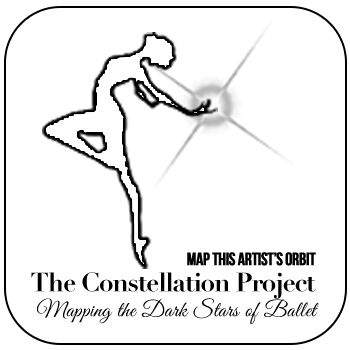 Bernice Hammond (b. 1918) began her dance training at the age of nine in 1927 at a local YMCA. She trained with Mabel Freeman in the 1920s, when she was a young girl, and continued studying with her through high school. She also received private lessons from dancer and choreographer Lisa Gardiner, formerly a Fokine dancer, because Gardiner wanted to avoid losing students in segregated Washington DC. Hammond left Howard University, where she was pursuing a degree in art, to teach dance. She opened her own dance school, the Hammond Dance Studios, in 1939. Hammond also pursued dance study in New York. Like Therrell Smith, she studied ballet at Carnegie Hall's Ballet Arts. In 1949, she formed Ballet Africana Americana, the performances of which were accompanied by the National Symphony Orchestra, an unusual occurrence for any dance school at the time. The company also performed with the National Negro Opera. It was said that "Ms. Hammond would invite guest teachers to conduct dance classes and has employed such notables as John Sergieff of the Russian Imperial Ballet School and Leroy White of the Jose Limon Company." Hammond is also "credited with being the first in the area to send a student, Ruth Thomas, to the prestigious School of American Ballet." Like her colleagues in Washington, Hammond enabled African Americans to obtain better ballet training.
Sources:
Dr. Josselli Audain Deans
Bernice Hammond Interview by Ngoma Center for Dance

---
Other Happenings in 1939
Ballet/Dance History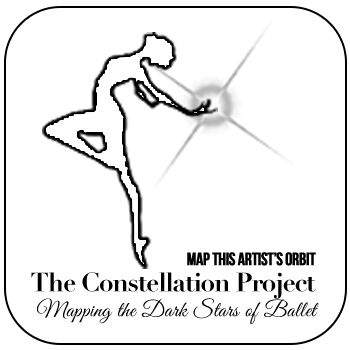 Feb 11: Von Grona's Swing Ballet performs in Lew Leslie's Blackbirds of 1939. Dancers included: Hazel Spence, Coleman Hill, Muriel Cook, Al Bledger, Marion Brown, Beryl Clarke, Edith Hurd, Dorothy Jones, Beryl Murray, Edith Ross, Elizabeth Thompson, and Lavinia Williams.
American Negro Ballet performs with the Negro Symphony Orchestra.
American History
Mar 7: The first issue of Glamour magazine is published.
Apr 30: NBC/RCA first public TV demo broadcasts with FDR at opening of NY World's Fair.
May 16: Food stamps are issued for the first time.
May 1: Batman first appears in Detective Comics #27.
Jun 23: US Congress establishes US Coast Guard Reserve (renamed US Coast Guard Auxiliary in 1941) as uniformed volunteer units supporting the Coast Guard.
Aug 6: The Dinah Shore Show is first broadcasted on NBC-radio.
Sept 1: In the "scoop of the century," Telegraph journalist Clare Hollingworth becomes the first to report the outbreak of World War II.
Oct 15: LaGuardia Airport opens in NYC.
Nov 11: Kate Smith first sings Irving Berlin's "God Bless America."
Nov 15: The first unemployment compensation law, under the Social Security Act, is approved for grants by the Social Security Board.
World History
Jan 30: Adolf Hitler threatens Jews during his speech to the German Reichstag (parliament).
Mar 12: Pope Pius XII is crowned in Vatican ceremonies.
Mar 31: Britain and France agree to support Poland if invaded by Germany.
May 22: Adolf Hitler and Benito Mussolini sign the "Pact of Steel" in Berlin, Germany.
Jun 17: The last public guillotining occurs in France. Eugen Weidmann, a convicted murderer, is guillotined in Versailles outside the prison Saint-Pierre.
Aug 30: Isoroku Yamamoto is appointed Commander-in-Chief of the Japanese fleet.
Sept 1: Switzerland proclaims neutrality at the outbreak of WWII.
Oct 1: Winston Churchill calls Russia a "riddle wrapped in a mystery inside an enigma."
Oct 6: Adolf Hitler announces plans to regulate Jewish "problem."
Oct 16: Charlotte Maxeke (b.1871), a South African social worker and activist, dies in Johannesburg. She was the first Black South African woman to receive a college degree (Ohio's Wilberforce University, 1901).
Oct 24: Nazis require Jews to wear the Star of David.
Nov 15: Nazis begin mass murder of Warsaw Jews.
Arts & Sciences
Jan 12: Timely Comics (later Marvel) is founded by American publisher Martin Goodman in New York.
Jan 25: The first nuclear fission experiment (the splitting of a uranium atom) is performed in the basement of Pupin Hall, Columbia University by a team including Enrico Fermi.
Aug 15: The American musical fantasy film The Wizard of Oz, directed by Victor Fleming and King Vidor, premieres at Grauman's Chinese Theatre, Hollywood.
Feb 23: The 11th Academy Awards—You Can't Take It With You, starring Spencer Tracy & Bette Davis, wins.
Mar 28: Philip Barry's Philadelphia Story premieres in NYC.
Apr 9: Marian Anderson sings before 75,000 at the Lincoln Memorial in Washington DC.
Jul 13: Frank Sinatra makes his recording debut.
Jul 15: Clara Adams (NYC) is the first woman to complete an around-the-world flight.
Oct 11: Albert Einstein informs FDR of the possibilities of an atomic bomb.
Dec 15: The drama film Gone With the Wind premieres in Atlanta (Best Picture 1940, inflation not adjusted highest-grossing film of all time).
Human & Civil Rights
Jan 3: Gene Cox becomes the first female page in US House of Representatives.
Mar 3: Mahatma Gandhi begins a fast in Mumbai (Bombay) to protest against autocratic rule in India.
Aug 20: The first Black bowling league is formed (National Bowling Association).
Sept 1: Adolf Hitler orders extermination of mentally ill through the "T4 Euthanasia Program," arguing that wartime "was the best time for the elimination of the incurably ill."
Oct 11: NAACP organizes Legal Defense & Education Fund.
Sports
Jan 15: The first NFL All-Star game is played at Wrigley Field, Chicago—New York Giants beat All America All-Stars, 13-10.
Jan 25: Joe Louis KOs John Henry Lewis in 1 for heavyweight boxing title.
May 17: The first televised baseball game is broadcast on NBC, with Princeton defeating Columbia 2-1.